Property round-up: Anwyl Homes; One Manchester; Fire Up; Cube Homes; 60 Spring Gardens; BT; YMCA; Schroders Capital

Construction of new homes near Chorley could start in spring, subject to planning, Anwyl Homes has announced as the business continues to expand,
The Buckshaw Village-based homebuilder has acquired its seventh site in the county of Lancashire – the division's 11 th site overall.
Covering 3.67 acres south of Parr Lane in Eccleston, the former grazing land already benefits from outline consent for 34 homes.
The land was acquired from Metacre, a wholly-owned subsidiary of Northern Trust Company.
A reserved matters application has been submitted to Chorley Borough Council, detailing Anwyl's plans for the appearance of the homes, the layout of the development, landscaping and access.
Anwyl Homes Lancashire managing director, John Grime, said: "Acquiring land is pivotal to our growth plans as we target increasing output by 45% over the next two years. This would see us deliver 400 new homes a year by 2024. While we recently announced plans to expand into Manchester and have built in parts of Merseyside, Lancashire remains our core area of operation and the Eccleston site is our seventh in the county.
"There's been very little new build development in the Eccleston area and, having reviewed the local housing market, we've identified gaps in terms of need, which has helped shape our plans. Subject to reserved matters approval, we're anticipating starting construction in spring 2023 with a view to releasing the first homes for sale next summer."
Anwyl's plans include 22 four- and five-bedroom detached homes family homes, which are in demand locally, plus 12 affordable properties that will be made available via a registered social landlord.
Mature trees and hedgerows bounding the site will be retained and a new area of public open space provided in the south west corner of the site. Anwyl Homes will also make a green space contribution of almost £19,000 and contribute more than £54,000 towards playing pitches locally.
::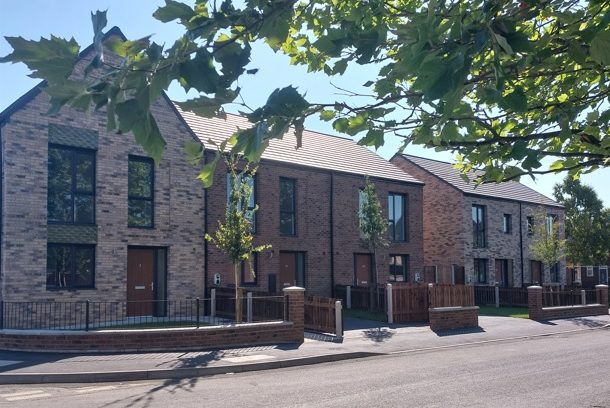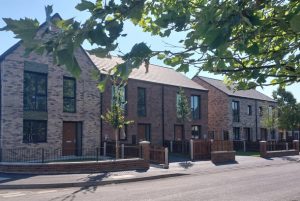 A new development of 21 homes on Mayton Street in Openshaw has completed, creating a new benchmark for family social housing in the city.
The all-electric development consists of 15 houses for social rent and six made available for shared ownership. The homes were constructed using a sustainable timber panellised system manufactured off site and make use of air source heat pumps for hot water heating. The wider development also benefits from solar-powered street lighting.
Building work for the Mayton Street development was started by John Southworth Builders in August 2021, and after 12 months the project has been completed – three months ahead of its proposed completion in December 2022.
One Manchester is working toward the zero carbon Manchester ambition to become a zero carbon city by 2038 at the latest.
Judy Noah, director of development at One Manchester, said: "One Manchester is committed to decarbonising its portfolio and this can be seen in our latest development on Mayton Street. We are no longer building new homes with gas boilers and we are making sure that these homes are exceptionally well insulated so that they require minimal amounts of heating to keep them warm."
Plans for the project were designed by GWP Architecture. The social properties are now all occupied and the shared ownership properties are expected to complete before the end of September.
The site in One Manchester's ownership had been cleared of unpopular flats some years ago and was initially earmarked for 39 new homes. However, responding to local concerns, One Manchester opted to reduce the number of homes and preserve and improve the green space provision.
::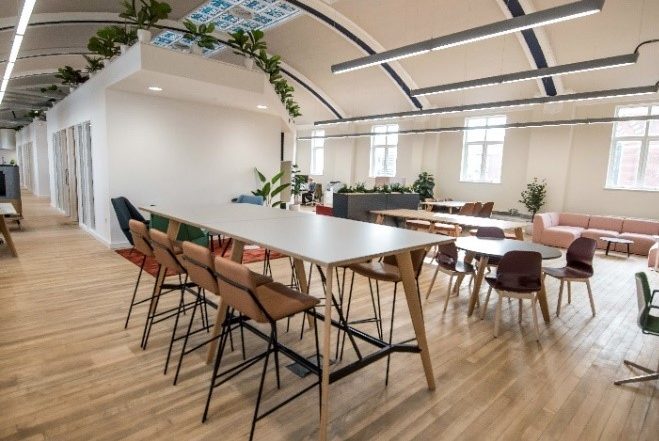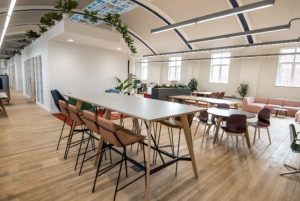 Fire Up, Rochdale's new co-working space, officially opens today (October 3).
Fire Up occupies the floor above the Fireground Museum, with its own entrance on Maclure Road, and offers tailored office space, with bookable hot desks, pods, offices and meeting rooms, free wi-fi, breakout spaces and a kitchen area. There is also an on-site café run by the Fireground Museum which offers both hot and cold food and drink. Fire Up is located directly opposite the Metrolink stop and less than 200m from Rochdale train station.
The co-working space is aimed at local entrepreneurs from start-ups and small businesses, particularly in the digital and creative industries with superfast w-ifi and a modern and functional design.
Janine Smith, director of GC Business Growth Hub, said: "Fire Up is a stunningly beautiful space, many of the original features have been tastefully restored and as soon as you walk into the building you are surrounded by Art Deco opulence. We are confident that our offer is one of the best in Greater Manchester."
Cllr John Blundell, cabinet member for economy and communications at Rochdale Borough Council and RDA board member, said: "Rochdale is really coming into its own. Fire Up sits at the heart of the of the Rochdale Rail Corridor, it is just 15 minutes to Manchester city centre and has direct trains to all the major conurbations including London."
::
Cube Homes has started construction at its new development on Star Lane in the village of Lymm in Cheshire.
Groundworks have now started at Hawthorn Grange which will feature a collection of nine luxury four- and five-bedroom family homes, which will be available to move into in September 2023.
The housebuilder acquired the former brownfield site in February 2022, with planning consent granted in August 2022. Situated just a short distance from the centre of Lymm, the properties will blend in with the area's charming historic buildings and architecture. Great for lovers of the outdoors, the site is in a tranquil location next to vegetable allotments and is a short walk from Bridgewater Canal.
Hawthorn Grange will offer seven four-bedroom homes and two five-bedroom properties, with impressive open plan kitchen/dining and family rooms and landscaped gardens. Some of the larger properties will have home offices/playrooms and dressing areas. Off-plan sales will launch in winter 2023.
Christopher Heath, managing director of Cube Homes, said: "We are working hard to ensure noise and disruption is kept to an absolute minimum during the construction period and will be providing regular updates to neighbours in the area about progress during the build programme."
Ideal for commuters, the village is well connected to the road network with the M56 and M6 within three miles and the centre of Manchester is just over 14 miles away. The A56 passes just south of the village with connections to Warrington and Altrincham and there is a regular local bus service.
::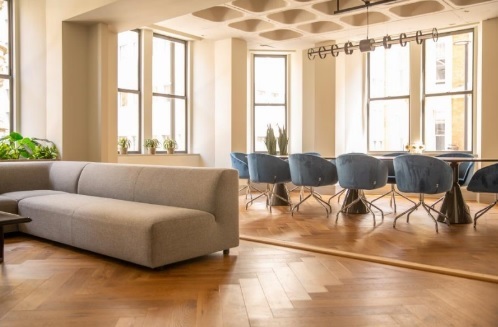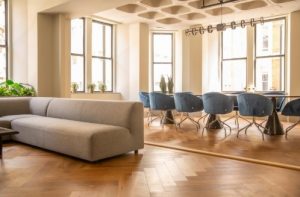 Catella APAM, the specialist UK & Ireland real estate asset manager, has agreed three new leases at 60 Spring Gardens in Manchester city centre totalling 16,000 sq ft and securing the asset as fully let.
Gamesys, an online software development and gaming business, completed the letting of the 5,600 sq ft first floor in early 2022 and has now completed an additional lease for the second floor, taking its total occupation to 11,278 sq ft.
Berskhire Hathaway, the multinational conglomerate holding company owned by Warren Buffet, will occupy the third floor comprising 5,580 sq ft with the LCM Family, the family financial planning experts, taking 5,000 sq ft on the fourth floor. Both suites have been delivered to a plug and play specification.
Andrew Day, senior asset manager at APAM, said: "60 Spring Gardens is in an excellent location, readily accessible to transport and the fantastic Manchester leisure and F&B offering. Our significant investment in the building, to offer best in class office provision, reflects the continuing demand for good value, high quality accommodation which is complemented by a strong amenity offering and ESG strategy."
Savills and CBRE acted for APAM.
Daniel Barnes, director in the office agency team at Savills, said: "60 Spring Gardens offers boutique office space and it is no surprise that Gamesys took additional space. It is also great to welcome our new tenants to the attractive office space in an excellent location. The building is now fully let and it was unfortunate we couldn't accommodate other requirements that were looking at the space."
::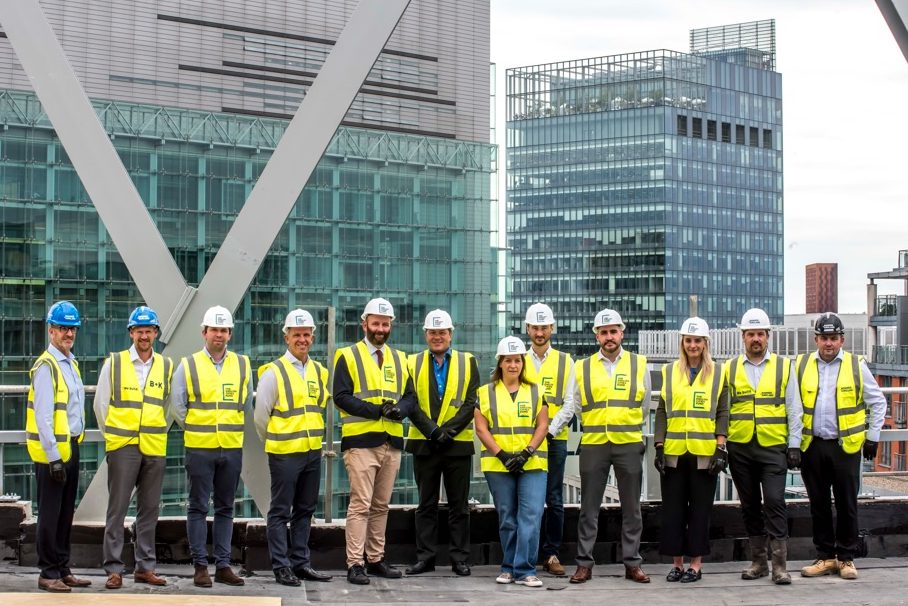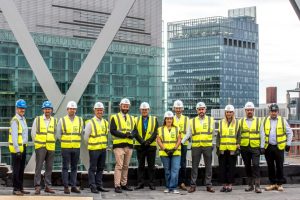 BT Group has marked a key milestone in the development of its multimillion-pound new home in Manchester, as the state-of-the-art building reached its highest point.
The tech and telecommunications firm celebrated the latest phase of construction of Four New Bailey, which will serve as its new base for up to 2,000 colleagues, alongside City Mayor of Salford Paul Dennett and members of the English Cities Fund.
Delegates gathered at the top of the 11-storey site to hold a topping out ceremony, commemorating the completion of the building's rooftop.
It is expected to open its doors to colleagues in 2024, and will provide 175,000 sq ft of prime, Grade A office accommodation.
Paul Dennett said: "The topping out of Four New Bailey is great news for the city. The construction phases in the area have provided jobs as well training opportunities for local people to get involved with."
Brent Mathews, BT Group property director, said: "Our new Manchester base will continue the expansion of our Better Workplace Programme and make sure we are providing our colleagues with state-of-the-art buildings which they can be proud of. This milestone marks a key step on our journey in bringing together colleagues in the heart of Manchester and reaffirms our commitment to the region, which remains vitally important in our work to keep the country connected."
Phil Mayall, director at ECF, said: "It was great to have the city mayor and partners join us on site to celebrate the topping out of Four New Bailey, which is certainly a cause for celebration and we look forward to welcoming BT to New Bailey when the building opens."
::
YMCA's multimillion-pound project to create a new five-storey independent living facility for young people in Bolton is now complete and open for occupancy.
The new building, called 'Y-Pad' and designed by Preston architects Cassidy + Ashton, has transformed YMCA's existing community and drop-in centre on Deansgate to create 40 modern self-contained apartments for young people in Bolton aged between 18 and 25.
On completion of construction, which was carried out by Walter Carefoot & Sons, the facility has been handed over to YHousing for YMCA Bolton to manage and young people began moving into the new premises during the summer.
As well as providing the opportunity for young people to move out of supported accommodation and foster care and become more independent, Y-Pad's ground floor houses Bolton Y-Zone, enabling the continuation of YMCA Bolton's youth services.
Andy Drake, chairman of YHousing, said: 'We are all facing a cost-of-living crisis but for young people the challenges are even more magnified, so the YMCA's services and support are more important than ever."
The Bolton Y-Pad project is a collaboration between YMCA Bolton and YHousing (YMCA Blackburn).
Alistair Baines, Cassidy + Ashton's chairman and head architect on the project, said: "It has been a real pleasure to be involved in such an important and much needed facility and to help bring life to YMCA's vision for the Bolton community."
Andrew Cross, managing director, Walter Carefoot & Sons, said: "We have left a legacy for many generations of young Bolton people by providing residencies that have been built with care and skill."
::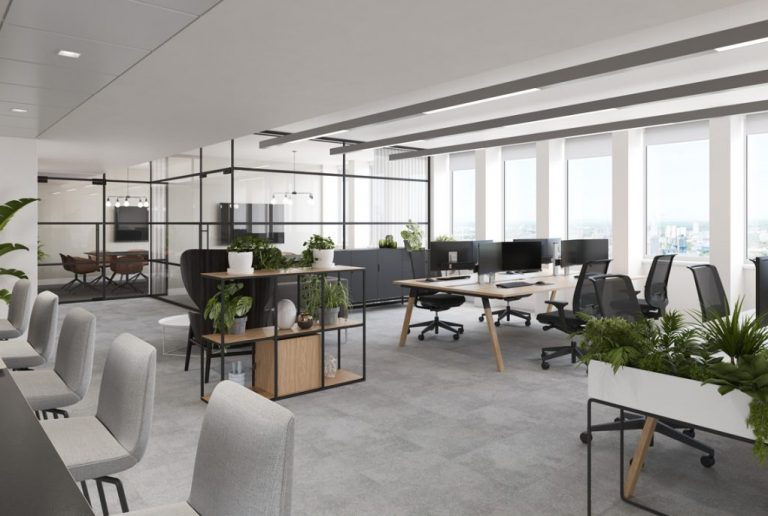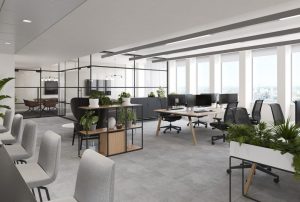 Schroders Capital has agreed a deal with expanding recruitment firm Talentia. The four-year agreement will see Talentia take up 1,330 sq ft in Schroders Capital's 'Elevate', comprising fully-fitted space on the 26th floor of City Tower, which is now fully let, in central Manchester.
OBI supported Schroders Capital on the interior design and delivery of the marketing for Elevate.,a design-led solution offering fully-furnished workspaces which provide potential occupiers with the flexibility, convenience, and cost certainty that they desire.
Talentia Group currently operates in Northampton, Bristol and Leeds and provides its services across a wide range of sectors, specialising in education, technology, compliance, warehousing, construction, marketing and sales.
Guy Walker, CEO of Talentia Group, said: "Manchester is a growing and thriving city, Talentia Group matches these ambitions and is pleased to find its new home at City Tower which was a natural choice for our own strategic aims."
The Schroders Capital-owned building boasts the highest office space in Manchester with market-leading digital connectivity and flexible floorplates offering expansive open plan floors to smaller fully-fitted workspace.
Rob Prescott, asset manager, real estate, at Schroders Capital, said: "It is always a pleasure to welcome new businesses to Manchester. Talentia was looking to expand its operations and chose City Tower due to the building's unrivalled transport links, location and the fact that they can avoid the hassle of fitting out a space due to our clear-cut 'Elevate' model."
All Elevate suites at City Tower are now fully let. Other occupiers recently securing Elevate suites include car finance specialist Oodle and property management business MAPP. Supported by OBI's interior design team, Schroders Capital will deliver a further 6,000 sq ft of fitted space across three suites on the 22nd floor at City Tower.