North West business briefs: AJ Bell; Automobili Lamborghini; George Moss & Sons; Freeths; United Utilities; ICAEW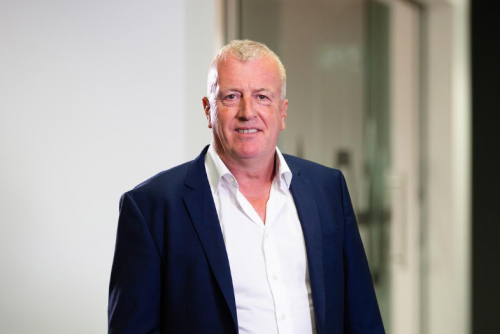 Manchester investment platform, AJ Bell, has signed a consultancy agreement with Blythe Business Services, a company associated with its founder and former chief executive, Andy Bell.
It follows an announcement on September 27, about Mr Bell continuing to work with the company in a consultancy role after stepping down as chief executive and a director, on September 30.
The agreement is with AJ Bell Business Solutions Limited, a wholly owned subsidiary of AJ Bell. Under the terms of the consultancy agreement, BBSL will be paid an annual fee of £150,000 for procuring the services of Andy for not less than 48 full days a year. The term of the agreement began on October 1, 2022, and can be terminated by either party on not less than one months' notice expiring at any time after September 30, 2023.
BBSL is a related party of the company because it is associated with Mr Bell, who is both a substantial shareholder and a former director of AJ Bell, with effect from September 30, 2022.
AJ Bell said, since announcing Mr Bell's intention to step down as CEO, it has had constructive discussions with the Financial Conduct Authority about the need for a clear distinction between the executive and non-executive roles in a regulated firm and the risk to effective board governance that would arise if a founder CEO with a significant shareholding remained on the board after stepping down as CEO.
The FCA has indicated that it considers its stance to be consistent with previous messages given to other regulated firms and is no reflection on the fitness and propriety of AJ Bell or Mr Bell.
::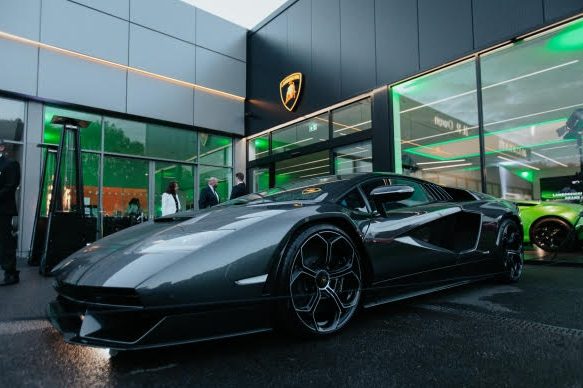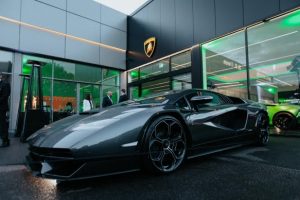 Automobili Lamborghini has opened its new showroom in St Mary's Way, Stockport, following significant investment and refurbishment over recent months.
Company executives and more than 200 guests attended the VIP opening event last week, where a new 4,000 sq ft showroom layout has been redesigned to fit Lamborghini's exacting corporate identity and design standards adopted worldwide.
Regional director for EMEA, Francesco Cresci, said: "Lamborghini Manchester is an established dealership within our network, serving an ever-growing and discerning clientele in an important part of the country. Lamborghini continues to grow its market in the UK, which is currently the fourth largest in the world in terms of deliveries to customers – as we continue to debut exciting new models, and move towards introduction of new hybrid products from 2023, we thank our dealership partners for their commitment and loyalty."
Lamborghini Manchester is owned and operated by HR Owen Group, a specialist luxury and sports car dealer group with a further three Lamborghini franchises in London, Pangbourne and Hatfield.
HR Owen CEO, Ken Choo, said: "Lamborghini is a strong and important brand within our portfolio. Our investment in our Lamborghini business in Greater Manchester reflects our belief in, and enthusiasm for, the Lamborghini marque, which HR Owen has represented in the UK for 23 years. We look forward to continuing our successful partnership with Lamborghini as we anticipate exciting times ahead for our clients and the brand, with upcoming new models and customer experiences delivered in Lamborghini's inimitable style."
::
Leigh business, George Moss & Sons, has pledged to support its tenants with the rising cost of living by lowering their energy costs through a £500,000 investment in solar panels.
The 100-year-old family business owns and manages 620,000 sq ft of prime industrial property at Moss Industrial Estate, on St Helens Road in Leigh, which is home to more than 100 businesses of varying sizes and industries. George Moss & Sons has already pledged to make the industrial estate carbon neutral through a range of sustainability initiatives, and, over the past year, has refurbished many of its older units and fitted them with solar panels.
Now, through this new investment of £500,000, the business will accelerate its sustainability agenda by expanding the installation of solar panels across the industrial estate to support tenants with lower energy costs, protect them from rising energy prices, and ensure their growth and sustainability for the long term.
In 2021, current owner Sebastian Moss appointed Neill Wood as managing director to drive the growth and sustainability of Moss Industrial Estate and to share the strategic and operational leadership of the business as it enters its second century. Neill Wood said: "With costs spiralling, many small businesses are feeling the pinch and are very concerned about the future of the economy. As a business which has a history of supporting its tenants with their own growth and success, we are accelerating our sustainability plans in order to help our tenants with the rising cost of energy.
"This £500,000 investment will enable us to install solar panels on around 40% of our industrial units by the end of 2023. This is an investment that is worth making now to reduce costs in the long term and will enable our tenants to generate enough electricity to run their businesses, reduce their use of fossils fuels and protect them from future price rises in the energy market."
::
Law firm Freeths has been named as a supplier on all three lots on the Crown Commercial Services (CCS) Public Sector Legal Services RM6240 framework it applied for, namely, full service provision (England and Wales), general service provision (England and Wales), and transport rail services
CCS supports the public sector to achieve maximum commercial value when procuring common goods and services. In 2021/22, CCS helped the public sector to achieve commercial benefits equal to £2.8bn.
With 12 offices throughout the UK, including Liverpool and Manchester, Freeths says it is well placed to provide a national, quality service delivered by local specialists experienced in advising the public and transport sectors. Many of the cross-disciplinary team have worked in-house or held non executive positions in local authorities, NHS trusts and educational institutions.
This appointment means Freeths can advise clients on their important projects. For local authorities this may include repurposing town centres to respond to rapidly evolving consumer-shopping trends, implementing new fibre networks to assist communities and businesses and introducing sustainable green technology innovations such as on-street car charging points and hydrogen-powered buses as well as day-to-day advice on business as usual requirements.
Nathan Holden, partner and head of local government at Freeths, said: "Our appointment to this CCS framework, alongside our other panel appointments, demonstrates our commitment to the sector and a recognition of our sector knowledge and expertise which has been honed and developed over the last 20 years. This success is no accident, it has been built on, and continues to be delivered, by a team that really knows and understands the public sector and their legal and advisory needs spread across a network of offices nationwide."
::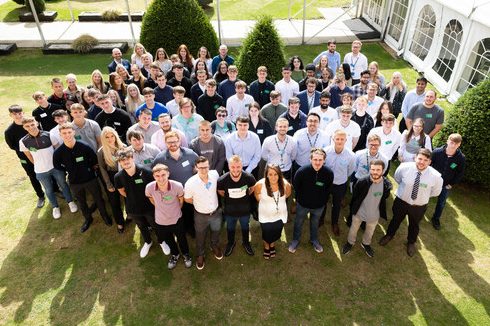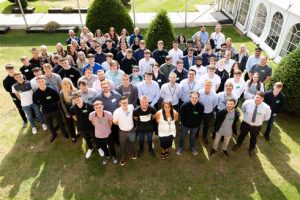 United Utilities, the Warrington-based water and wastewater company, has welcomed its class of 2022, with 88 apprentices and graduates starting roles this month – the biggest group the company has had for a single intake.
The new employees, 59 apprentices and 29 graduates, were welcomed to the business at a special induction day in Haydock, where they got to know each other and find out more about what United Utilities can offer as they develop their careers. The new recruits are employed in roles right across the company, and as they develop their careers they'll be involved in everything from fixing leaks and ensuring treatment works run efficiently, to helping customers with their bills and managing the company's catchment land.
The 59 apprentices include several in water and wastewater roles such as mechanical field service engineers, process controllers, and process operators, and there are others joining the income and billing and developer services teams, and taking on roles as tanker drivers and data or finance analysts.
The 29 graduates joining the business are heading into roles across finance, project management, engineering, land management, digital services, and water treatment. There are also new graduates joining as future leaders across water and wastewater treatment, water network, central operations, bio resources and environment, planning and innovation.
Julie McGovern, head of people at United Utilities, said: "Our new starters bring a wealth of talent and enthusiasm to United Utilities and have already demonstrated their skills and passion during the recruitment process, so we're sure they'll have successful and exciting careers ahead of them."
::
The executive team who lead the Manchester district society of the Institute of Chartered Accountants in England and Wales (ICAEW Manchester) has set out plans to boost the society's links with businesses, academia and local members during the remainder of their tenure. ICAEW Manchester represents more than 5,000 chartered accountants and in excess of 600 ACA students in and around Greater Manchester.
Rod Sellers and Michael Colin will serve respectively as president and chair of ICAEW Manchester until May 2023, working closely with Justin Kyriakou, ICAEW regional director for the North West. During his term as president Mr Sellers will focus on developing wider and deeper links with Manchester's business and academic communities.
As chair, Mr Colin will concentrate primarily on increasing awareness among local ICAEW members of the wide range of services available to them.
Mr Sellers said: "A key priority for us is to help ICAEW Manchester become a stronger voice across the local area. As chartered accountants we have a key role to play in assisting and leading businesses and civil society organisations as they recover from the pandemic and negotiate the many challenges ahead."
ICAEW Manchester was founded in 1870 as the Manchester Society of Chartered Accountants, which went on to become one of the five founding societies of the ICAEW.