Sci-Tech Daresbury biotech business acquired by global MedTech group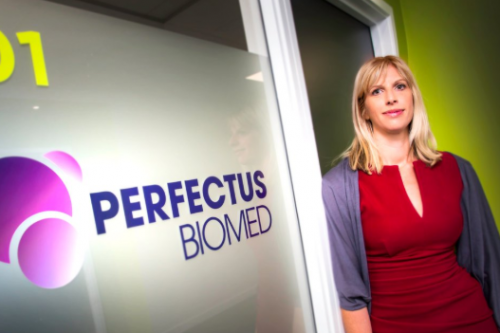 A US-based global MedTech contract research organisation (CRO) has acquired a Daresbury microbiological testing company, for an undisclosed sum.
NAMSA was founded in 1967 and operates facilities across the US and France.
Perfectus Biomed Group, based at Sci-Tech Daresbury, specialises in customised microbiological services, including accredited biofilm testing, microbiology, molecular biology, cell culture and virology. These services are used to support companies in the medical device, wound care, biocide, cosmetic and pharmaceutical sectors.
It was established in 2012 by CEO Dr Sam Westgate and in 2020 merged with US-based laboratory Extherid Biosciences, forming Perfectus Biomed Group.
It said its customers will continue to receive the quality they have come to know and expect but with access to a unified, wider spectrum of industry experience and increased testing capabilities.
Dr Sam Westgate said: "Perfectus Biomed Group is delighted to join NAMSA in its mission to deliver best-in-class global MedTech solutions through its people, expertise and technology. With similar values and expertise to customise solutions for clients across the globe, we are well aligned to achieve future success for both our clients and combined organisations.
"With the complementary expertise and resources of NAMSA, we will serve our clients in an even greater capacity and we look forward to joining the world's leading CRO for full continuum development services."
Dr Christophe Berthoux, NAMSA CEO, said: "NAMSA very much looks forward to expanding its European suite of laboratory services with the addition of Perfectus Biomed Group.
"Perfectus brings an unmatched level of expertise and depth of knowledge in customised microbiological testing solutions. This know-how and extreme proficiency in microbiological research will help us to further support clients and continue to provide cutting-edge solutions for medical device testing and research."
John Leake, business growth director, Sci-Tech Daresbury, said: "Since joining us as a start-up company, Sam and her team have demonstrated what can be achieved when world-leading expertise is married with innovation, an ambitious business model and the supportive and collaborative business community at Sci-Tech Daresbury.
"The manner in which the company has grown in recent years is inspirational, and this acquisition by NAMSA means even more clients across the world will benefit from the expertise and innovation nurtured by Perfectus Biomed Group right here in the Liverpool City Region."
Last November, Perfectus received a £500,000 loan from the Northern Powerhouse Fund to grow its virology department.