New VetPlus South America office expands reach to four continents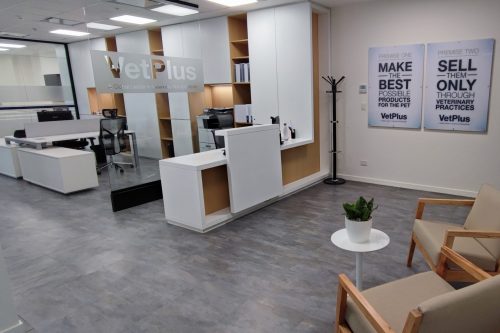 Lytham-based animal health business VetPlus – part of the the Tangerine Group – has opened a new office, in Argentina, meaning it now has a presence on every continent.
The firm has officially unveiled its base in Buenos Aires, taking it global presence with exclusive partners or subsidiaries to 42 countries.
This marks a major milestone which reflects VetPlus's ambition to take market share in South America, the second largest for its product market globally.
A global leader in veterinary nutraceuticals, VetPlus is now targeting further growth with plans to plant its flag in four other South American countries.
The continent is said to represent a "massive opportunity" for the supplier, due to a global growth in pet ownership.
Buenos Aires resident, Leonardo Guandalini, who joined the team as business unit manager in 2021, will oversee the growth of the business in the market.
VetPlus, established by current CEO, David Haythornthwaite more than 25 years ago, has already partnered with two distributors and further recruitment to build the team is under way.
Sales director, Sam Wright, said the business's investment in the country was the obvious next move for VetPlus.
He said: "VetPlus has a solid European business, a strong Asian presence, and we are starting to establish ourselves in North America, so South America was the next logical step.
"Brazil is one of the biggest pet economies in the world, with growing GDP, and that trend is spreading across South America, so it presents a massive opportunity for us.
"We are committed to establishing our new office and have further plans to expand into Peru, Columbia, Chile and Paraguay."
Sam said the priority now would be to grow the business's distributor network, partnering with those who also recognise the opportunity that the market has to offer. Local recruitment will also be ongoing.
He added: "Our investment in Argentina is evidence of our dedication to serving this new market. We understand the importance of developing teams of regional experts, and as such, we've invested in a high-spec new office and are creating local jobs.
"I look forward to working with Leonardo and his sales team to develop our offering within this market."
The news comes after VetPlus parent company, Tangerine Group, reported a 27% increase in turnover, from £28.1m to £35.7m, for the financial year ending June 2021. The business, which also includes the AgriLloyd and Farmsense brands, also reported a 58% increase in pre-tax operating profits, from £6m to £9.5m, for the same period.