NW business briefs: Merseyrail; Pilot Group; Chester City car park; Wirral Met College; Blackpool Investment Zones; DEP
Merseyrail will run a limited train service on Saturday November 5, Monday, November 7, and Wednesday, November 9, due to three planned 24-hour strikes by Network Rail staff who are members of the RMT union.
As has been the case during previous strike days, Merseyrail is limited in the number of trains they can run by the number of Network Rail signalling and maintenance staff available. As a result, the operator will run an hourly service calling at all stations on selected lines between 07:30 and 18:30 to help passengers make essential journeys. There are no rail replacement buses on strike days and those wishing to travel outside of these hours are advised to make alternative travel arrangements where required.
Services operating on the affected days are: Chester and Ellesmere Port lines – No trains will operate between Chester and Rock Ferry or Ellesmere Port and Rock Ferry. Trains will run hourly between Rock Ferry and Liverpool Central, calling at all stations. New Brighton line – Trains will run hourly, calling at all stations. West Kirby line – Trains will run hourly, calling at all stations. Southport line – Trains will run hourly, calling at all stations. Hunts Cross line – No trains will operate between Liverpool Central and Hunts Cross. Ormskirk line – Trains will run hourly, calling at all stations. Kirkby line – Trains will run hourly, calling at all stations.
On Tuesday, November 8, and Thursday, November 10, train services will begin at 07:30 in the morning. There will be no rail replacement buses for the affected services before 07:30. On Sunday, November 6, a normal timetable will operate.
Jane English, acting managing director at Merseyrail, said: "Despite Merseyrail staff not being involved, unfortunately the national industrial action does have an impact on our network. We continue to work closely with Network Rail and our other partners to ensure that we can minimise disruption to our passengers. We would remind passengers that are travelling on 5 November, 7 November, or 9 November to plan their journeys in advance and that trains are likely to be very busy."
Full timetables are available via the operator's website at www.merseyrail.org/strike
::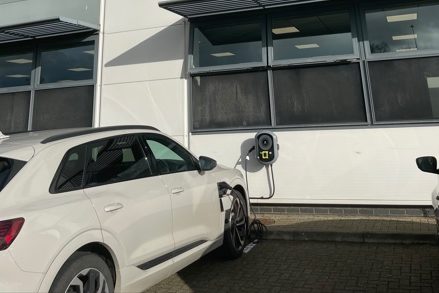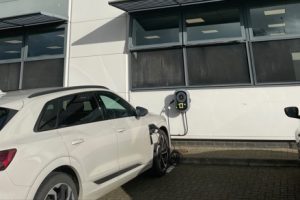 Pilot Group, the Manchester-based sustainability specialist, has teamed up with British handbags and accessories brand retailer Radley London to inspire its employees to adopt electric vehicles (EV). Pilot has worked with the global brand to supply a double EV charging point at its DC Milton Keynes depot.
Falling under Radley London's ESG values, the project was carried out in a bid to accommodate employees who use EVs as well as encourage those who use petrol motors to switch to the more environmentally friendly vehicles. The installation at the depot, which is Radley London's UK hub distribution centre and caters for around 100 staff, saw Pilot Group carry out a full site assessment before designing, supplying, and fitting a double EV charging point which serves two parking bays.
Pilot Group based the number of chargers needed on two factors – the demand for use from members of staff and visitors, and the capacity of the site to provide electric charge. After assessing the site, Pilot Group set about delivering the installation, with the whole process being completed from start to finish within a six-week period. The charge points are straightforward to use for employees, who use a Radio Frequency Identification card to begin charging as part of a free-to-use promotional scheme.
Once a tariff is confirmed, the charging points' straightforward 'tap and go' contactless payment solution enables them to pay, accepting all forms of payment including Apple Pay and Google Pay. With EVs having both environmental and economic benefits when compared with traditional petrol motors, employees have reacted positively to the installation.
Leon Wong, EV business development manager at Pilot Group, said: "Radley London is a global lifestyle brand and it's fantastic to see them placing sustainability at the heart of what they do. If we are to reduce our impact on the environment, it's essential for major organisations to empower those around them to utilise the technologies available which will see this happen."
::
A new multi-storey car park, operated by Cheshire West and Chester Council, has opened on Hunter Street and will provide parking for 800 vehicles.
The new car park will replace the Market car park under the old market and Forum shopping centre which has now closed and was first opened in 1967. The new car park will include many improvements over the old Market car park including: Significantly improved accessibility design, lighting, safety and extensive CCTV coverage; fully naturally ventilated, with open sides, and saving energy compared with the old Market car park which required a ventilation system to be permanently in operation; an energy saving LED lighting system with zoned timeclock and movement sensor controls; energy-efficient lift design; stair-cores decorated with artwork designed by Chester artist Graham Boyd, featuring murals celebrating 2,000 years of Chester's history; the car park will also include nesting boxes for swifts and bats to support wildlife.
From late November additional features are expected to be operational, including: Electric vehicle charging points, operated by Genie Point and with the capacity for future expansion in charging provision, as the adoption of electric vehicles increases; an indoor secure cycle hub for 50 cycles with free e-bike charging and tool/repair station with access via an entry card for a £10 one-off membership fee.
Access to the new car park is from St Martins Way at the junction with Hunter Street via a newly remodelled junction allowing for two-way traffic into and out of the car park.
The pay-on-foot tariff has been designed to reflect the enhanced standard of the new car park compared with its predecessor and will encourage shorter stays of under five hours to boost the frequency of visitors into the city centre.
::
Wirral Met College has become the first FE provider to partner with ground-breaking modular housing developer, Starship Group in a scheme that will offer hundreds of students from its construction campus the chance to develop their skills and knowledge in manufacturing and construction on site and in campus.
Earlier in the year the net zero modular housing manufacturer moved its entire manufacturing arm back to the Wirral creating a manufacturing centre at the heart of Peel L&P's Wirral Waters. The centre will offer Wirral Met College students high quality on-site work placements.
Starship Group was founded in 2019 and quickly rose to prominence in the modular housing market due to its use of innovative technology and carbon zero credentials, adding Urban Splash director Simon Humphries to the team in August this year. While much of the construction takes place in the controlled factory environment, the final fit-out is completed on site, thereby offering students insight into key areas of manufacturing, processing, control and construction.
Dave Dargan, managing director at Starship Group, said: "We are really excited to be launching our ground-breaking partnership with Wirral Met College which will see us working together to create next generation skills in new low carbon homes and low carbon construction methods."
Sue Higginson, principal of Wirral Met College, said: "This partnership will enable our students to build their knowledge of cutting edge zero carbon technology. It truly aligns us within the green skills agenda and will be embedded within our construction curriculum."
::
Two expressions of interest have been put forward for sites in Blackpool to become new government Investment Zones. Blackpool Council has submitted its proposals for Blackpool Airport Enterprise Zone and the Central Blackpool area.
The Government recently announced plans for the introduction of new Investment Zones across the country. The sites will be one or more specific sites where a variety of tax, regulatory innovations and flexibilities, and planning simplifications will apply within those site's boundaries.
The Central Blackpool area covers a substantial part of Blackpool's inner area, from Talbot Gateway in the north to Bloomfield Road in the south, and incorporates various sites utilised for retail, office, leisure, light industry and housing. The boundary was chosen to incorporate many of the development sites either currently under way or earmarked for development in the near future within Blackpool's central area.
The Blackpool Airport Enterprise Zone area covers all of the existing Enterprise Zone site, but extends the boundaries to cover new areas to the south of the runway, to the south-east of the airport's current extent, and to the west of the existing Enterprise Zone. The boundary is proposed in order to capitalise on the success of the existing Blackpool Airport Enterprise Zone, and to extend the benefits available in the area, both in terms of geographical coverage and timeline, for businesses looking to locate and grow in Blackpool.
Cllr Lynn Williams, leader of Blackpool Council, said: "Blackpool was invited by the Government to submit a proposal for an Investment Zone. At this stage we still don't have the full details of what it will mean or the timescales involved. However, we welcome any opportunity to further accelerate the work that has already been achieved here in boosting the economy and growing the number of quality jobs. We have identified two sites that fit the criteria and have made a strong submission. We will now wait to hear the outcome."
::
Manchester-based landscape architecture practice, DEP, has announced ambitious future expansion and growth plans following a partnership buyout. Founder and director, Chris Podmore, has bought out former partner, Rory McVean, for an undisclosed sum, signalling a real step change for the company.
Specialising in urban regeneration, landscape assessments, landscape planning, and project delivery, the practice was set up in 2010 and produces deliverable, sustainable and biodiverse schemes.
DEP is currently working on The Galleries, the £135m mixed-use regeneration site in Wigan town centre, to help provide new homes, a public square and public realm.
The team of eight has also recently delivered Cheshire's iconic Jodrell Bank 'First Light' – the award-winning new visitors centre, and the 1,500 pupil Oasis Academy Leesbrook in Oldham, plus other projects across the UK.
Chris Podmore said: "This partnership buyout heralds a fresh start for DEP as we look to build on our success and expand the business. We have a dedicated, passionate and highly skilled team and this move demonstrates our commitment to them and their future. There's an exciting road ahead as we continue to deliver sustainable, creative improvements to landscape and public realm, while facing a climate crisis."