North West business briefs: Future Rivers Forum; Rochdale Law Association; Women's Organisation; Cullimore Dutton; Careers Hub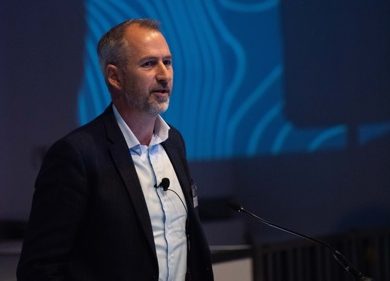 A new fund worth more than £500,000 is to be set up to help landowners across the North West reduce the impact of run-off into the region's rivers. The news came at the region's first Future Rivers Forum, which took place at the Museum of Liverpool on the banks of the River Mersey.
Leaders from local government, regulators, environment charities, farming, the water industry and NGOs met to urgently address the challenges that face the rivers of the North West, such as climate change, population growth and pollution, which threaten to damage them beyond repair. Together with leaders from local authorities, regulators and businesses, United Utilities and The Rivers Trust set clear expectations at the Forum by acknowledging that we all must do more to work collectively on solutions.
The Future Rivers Forum aimed to drive awareness that river health is a problem that cannot be solved in silos, but needs practical, collaborative action. Figures released by the Environment Agency show that only 14% of the UK's rivers currently meet 'Good' ecological status. This is due to a range of factors including run-off from farmland, wastewater overflows and private septic tanks, highways drainage, misconnected drains and industrial discharges.
With nearly a third more rainfall on average each year, the North West is one of the wettest parts of the UK. The way that rainfall is managed in both urban and rural areas before it is returned to the environment is critical in improving river water quality.
At the event attendees heard from guest speakers such as Mark Garth, wastewater treatment director at United Utilities, and Mark Lloyd, chief executive of The Rivers Trust, who shared their thoughts on what we can do moving forward to improve the health of rivers across the North West. Attendees also discussed the challenges their industries face, shared solutions and committed to put words into actions and create a lasting impact that goes beyond the day's events. Collaboration, funding, and nature-based solutions were key themes to emerge from discussions.
The new £500,000 fund was announced by United Utilities to enable the development of an agricultural network for at least 10 farm clusters across the North West. The aim of the network will be to drive a more joined-up approach, align funding sources and accelerate efforts across the region to tackle farming-related issues impacting watercourses. Mark Lloyd said: "The scale of the challenges facing our rivers is enormous, and it is only with the buy-in of key stakeholders such as United Utilities and other attendees today that they can be conquered."
::
Dozens of lawyers and legal professionals from across the region came together earlier this month to mark the Rochdale Law Association's last ever annual dinner.
At an event hosted by the Bellavista, more than 70 guests celebrated the successes of the organisation which has represented solicitors who live or work in the Borough of Rochdale for more than 100 years, and which was formed in 1905 to provide legal assistance and guidance to people in the local area.
RLA's current president, Sarah Milner, who is also a family and private client lawyer and a partner at the full-service law firm, JBHS Solicitors, said it was a "fitting way" to mark the end of an era, and to bid farewell to such a well-respected and historic organisation. She said: "For more than 100 years, the members of Rochdale Law Association have been committed to maintaining the high standard of integrity and service, delivering expert legal advice to the people who live and work in our local community.
"Whilst it is sad that the association is coming to an end, the final annual members dinner provided us all with an opportunity to reflect on and celebrate all that our members have achieved over the years."
RLA will officially close its doors early next year, with members being invited to join Manchester Law Society instead, which represents a strong and vibrant community for the legal profession across the Manchester region.
::
A free course that will offer women the tools they need to "take charge of their finances and their futures" is being run by Liverpool-based The Women's Organisation.
Starting on Monday, November 29, the Women's Power Programme aims to give local women the tips and tools they need to "interrupt negative-thinking cycles" and take back control. This programme has been designed to help women improve their confidence, become more assertive and raise their aspirations after what has been a disproportionately tough period.
The course comprises three sessions over three weeks and delivered in a small group setting at The Women's Organisation headquarters at 54 St James Street, close to Liverpool city centre. It will cover everything from talking about and tackling your mental health, becoming more resilient, and practising positive self-talk and reflection, to more efficient money management and practical but purposeful goal setting.
It is open to women living in the Liverpool city region who are currently out of work and want to get set for a more focused, fulfilling and fruitful future. Head of engagement and marketing at The Women's Organisation, Germaine Fryer, said: "It's no secret that 2022 has not been a year that has been kind to women – in either a personal or professional sense.
"The cost-of-living crisis has been catastrophic for women, who are already, let's not forget, dealing with the disproportionate fallout from the pandemic. This is the last Women's Power Programme of 2022. We want to reach out to as many women as we can to offer them the opportunity to, with our help, make 2023 far more positive, prosperous and personally fulfilling."
::
A solicitor from Chester law firm Cullimore Dutton has been awarded an accolade that promotes high standards and professional excellence. Alexandra Chambers, who joined the firm's wills, trusts and estates team in May last year, has qualified as a STEP practitioner.
STEP qualifications are widely recognised as the benchmark for the private client and wealth planning industry and are taken by lawyers, accountants, trustees, bankers and others to demonstrate their professional knowledge and expertise.
Alexandra said: "The STEP diploma is highly regarded by both the profession and clients alike. My STEP qualification has enhanced my technical knowledge of trusts and estates and allows me to give my clients the best possible service.
"I was thrilled to be invited to the STEP annual dinner by the STEP committee as a high achiever guest for the marks achieved on my diploma. All my hard work had paid off. I'm now looking forward to using my expertise to help provide the best possible advice to my clients."
Alexandra is one of four fully qualified STEP practitioners at Cullimore Dutton, which has offices in Newgate Street, Chester.
::
The Liverpool City Region Combined Authority has approved £500,000 in additional funding from The Careers & Enterprise Company to continue the success of the Liverpool City Region's Career Hub.
The funding will enable the Careers Hub, managed by Growth Platform, the Liverpool City Region's growth company, to continue to support all schools and colleges across the area and to continue to strengthen links with local businesses. Steve Rotheram, Mayor of the Liverpool City Region, said: "For too long, too many people in our area have been held back from fulfilling their potential, not by a lack of talent, but by a lack of opportunity and joined-up thinking.
"Our Careers Hub is helping to put that right by joining the dots between education and businesses in our region. This further funding means that they can continue help even more of our young people access the thousands of jobs and training opportunities we're creating for them. This is a chance for employers of all sizes to work with us, to identify and plug the skills gaps that our economy is going to rely heavily on in the future, and to give local people the chance to get on in life."
Careers Hubs are a national initiative run by the Careers & Enterprise Company as part of the Government's careers strategy. Launched in the city region in 2018 the Careers Hub brings together schools, colleges, employers, and education providers across the region to make it easier for schools and colleges to improve how they prepare young people for the world of work.
Gill Walsh, Careers Hub lead at Growth Platform, said: "Our ambition is to inspire our future workforce – we do this by bringing together and working with over 300 business volunteers to empower our young people to make informed decisions about the world of work. It is this business engagement that is so vital for our young people – by highlighting the wide range of employment opportunities available across our city region we can make sure they are given the opportunity to make informed choices about their future."