North West business briefs: Liverpool City Region; Tyler Grange; Very Group; Deloitte; Fusion21; MSP Global; FSB; LUMS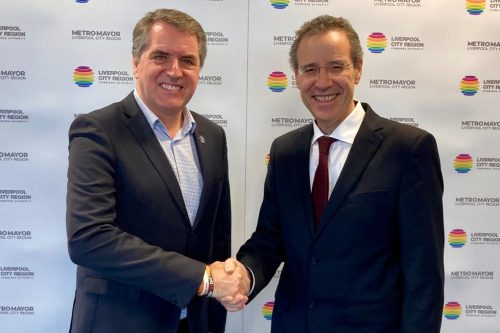 Liverpool Metro Mayor Steve Rotheram welcomed German Ambassador Miguel Berger for his first official visit to the Liverpool City Region earlier this week.
The visit was intended to strengthen existing trading and cultural links with Germany, which is one of the city region's most important international trading partners. Germany is the second largest international market for exports of good and services from the city region and the most important partner in terms of imports. The city region also has long standing civic twinning links with cities and areas in Germany.
While in the city region, the ambassador also took a walking tour of the historic waterfront, before visits to the iiCon Incubator at Liverpool School of Tropical Medicine and SciTech Daresbury, and meeting the Liverpool City Region Freeport team. Ambassador Berger also met political leaders from across the Liverpool City Region at a dinner in his honour.
Mayor Rotheram said: "It was wonderful to welcome Ambassador Berger on what was, hopefully, the first of many visits to our region as we continue to strengthen our special relationship with Germany. Our area has always prided itself on being an open and outward-facing place, that's not only a great place to visit – but to invest in, too. With an already established reputation as a global leader in science and innovation, and a £3bn pipeline of projects on the horizon, there's never been a more exciting time to invest here.
"Germany is already a really important trading partner for our area – but I want to do even better. I'm looking forward to forging an even stronger, more prosperous future for our two areas."
Ambassador Miguel Berger said: "Germany and the Liverpool City Region have close ties. Germany remains the region's second biggest international trading partner for goods and services exports (£596m) and the biggest for imports (£910m). Close to 30 German companies are operating within the city region. It was an honour to visit Liverpool to witness these thriving connections."
::
Acknowledging its commitment to its people and the planet, Manchester-based environmental consultancy Tyler Grange has achieved certification as a B-Corporation.
B-Corp recognises firms that are reinventing the world of work for good, and only businesses that meet the highest standards of verified social and environmental performance, public transparency, and legal accountability make the grade.
Tyler Grange, founded in 2010 and employing more than 80 staff in offices in Manchester, London, Birmingham, Bristol, Exeter and Cirencester, in the Cotswolds, achieved an impressive B-Corp Impact Assessment (BIA) score of 91.3 – placing it in top spot among all those certified firms working within the UK environmental sector. The median score for ordinary businesses that complete the B-Corporation BIA is 50.9 and an 80+ score is required to achieve certification.
The Deansgate firm's scores also exceed benchmarks set for all B-Corp certified businesses of its size and nationally and result in it being categorised as a company with 'minor environmental impact.'
Tyler Grange director, Jon Berry, said: "We began our B-Corp application process 10 months ago, so we're delighted to cross the finishing line with such an encouraging score – and first time. We were well placed to do so as we were already doing a lot of what was required to become certified, although we recognise that this is just the beginning of our B-Corp journey."
::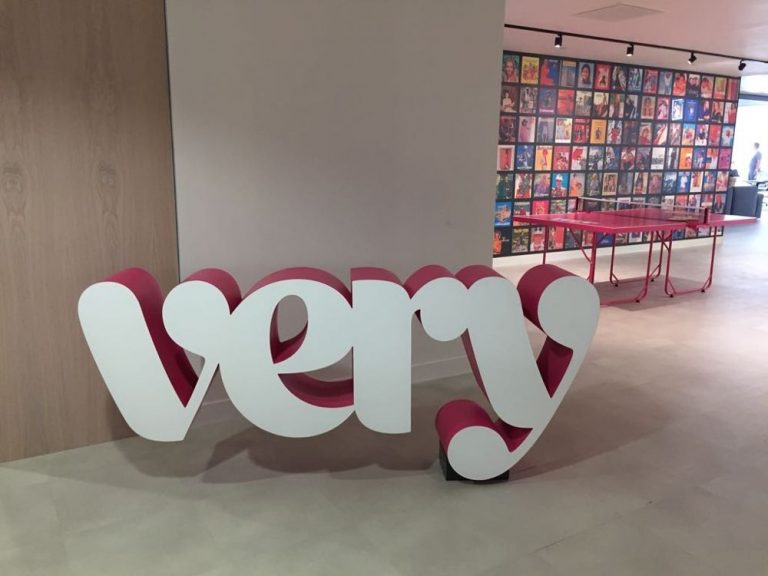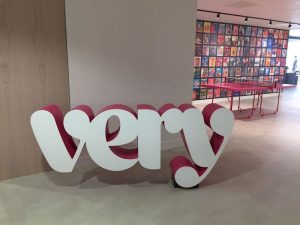 The Liverpool-based Very Group, which operates digital retailer Very, has reconfirmed its commitment to increase gender diversity in the tech sector by partnering with North West-based social enterprise InnovateHer for a fifth consecutive year.
Over the next 12 months, the organisations will work with Holly Lodge Girls' College and Broughton Hall High School in Liverpool to raise awareness of tech career opportunities among girls aged 13 to 16 through inspirational events, courses and mentoring. The retailer will also fund access to InnovateHer's learning portal for 400 students, helping them to develop the skills required to work in tech, and host school visits at Very's head office in Liverpool, to show how the next generation could thrive in an inclusive workplace.
Since 2018, 650 students have taken part in activities organised jointly by The Very Group and InnovateHer, including a mentoring scheme led by a 30-strong cohort of Very volunteers. At Holly Lodge Girls' College, more than 90% of participants said they were now considering a career in tech.
Sarah Willett, chief people officer at The Very Group, said: "We are passionate about actively improving diversity in the tech sector and other industries we operate in, as well as creating opportunities for underrepresented groups in our local communities. Partnering with InnovateHer plays an important role in supporting both aims. We're so proud of what we've achieved together so far, and excited to build on that even further in the year ahead."
Lauren Forbes, head of fundraising and partnerships at InnovateHer, said: "We are thrilled to see The Very Group continue their partnership with us. Getting support from organisations like The Very Group is pivotal in inspiring the next generation to consider careers in tech, allowing us to continue with our mission of getting more girls into the industry."
::
Deloitte has donated a total of 6,865 laptops to schools, charities and community groups across the UK, including 300 in the North West, since first committing to donating the firm's used laptops in 2021.
Schools in the region, such as St Peters RC High School and Whalley Range 11-18 High School in Manchester and Holly Lodge Girls College in Liverpool, have benefited from the donations, having received 100 laptops each.
A survey of schools that received the laptops during the third national lockdown in 2021 found that teachers reported an improved quality of learning and attendance in online lessons, improved progress and attainment, improved mental health, and increased digital skills.
Stephen Gabriel, headteacher at St Peters RC High School in Manchester, said: "The laptops that were kindly donated by Deloitte have helped to replace some of the computers that had been retired during an IT overhaul, bringing in a higher quality of equipment that is compatible with the school's existing IT systems."
Richard Houston, senior partner and chief executive at Deloitte UK, said: "We live in a digitally divided world with unequal access to technology and the skills to use it. Throughout the pandemic we supported thousands of the most vulnerable children to stay connected to education. We've committed to donating 5,000 of our used laptops to schools, charities and refugees every year to help bridge the digital skills gap and support people to overcome barriers to education and employment."
::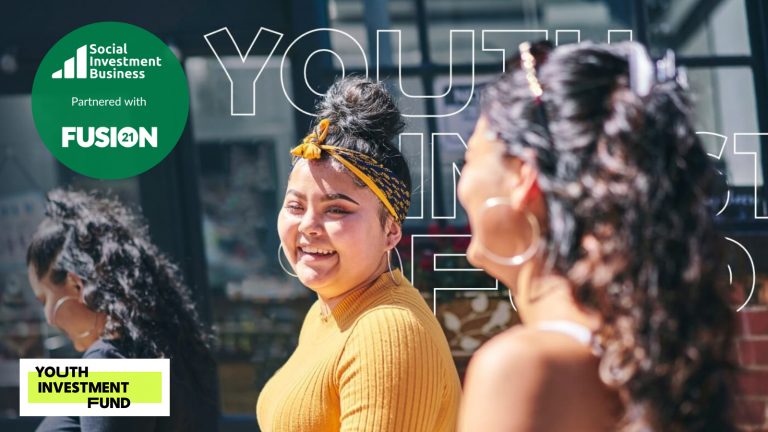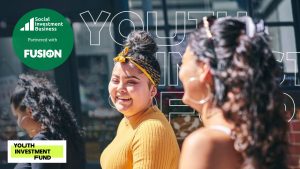 Huyton-based national social enterprise, Fusion21, is partnering with Social Investment Business (SIB) to maximise social value and benefits through a government funding scheme to create, expand and improve youth facilities.
Specialising in impactful public sector procurement and social value services, the organisation is working with SIB which will distribute grants of more than £300m as part of the Department for Digital, Culture, Media and Sport's (DCMS) Youth Investment Fund Phase 2 (YIF2).
Open to registered charities, social enterprises, local authorities, and others in targeted areas across the country, YIF2 aims to provide new and redeveloped sustainable facilities to increase the number of young people taking part in regular, positive activities. Selected as a procurement partner for the scheme, Fusion21 will be providing procurement services to grant recipients, helping them to successfully procure contracts for the delivery of works in the area of building refurbishment, new-build construction, modular building, and consultancy services.
Dave Neilson, Fusion21 chief executive, said: "SIB has a unique role in the UK's social investment landscape, financing and supporting social enterprises and charities to make an impact in the communities they serve so it makes sense for us to partner – and it's also a great example of how Fusion21 continues to diversify working in sectors outside of housing, local authority, education, NHS, and blue light."
Nick Temple, chief executive of Social Investment Business, said: "Phase 2 of the Youth Investment Fund provides a golden opportunity to prioritise the needs of young people, their wellbeing, and to help them develop vital skills for life and work. This government funding will enable up to 300 youth facilities to be built or renovated, benefiting thousands of young people across England."
::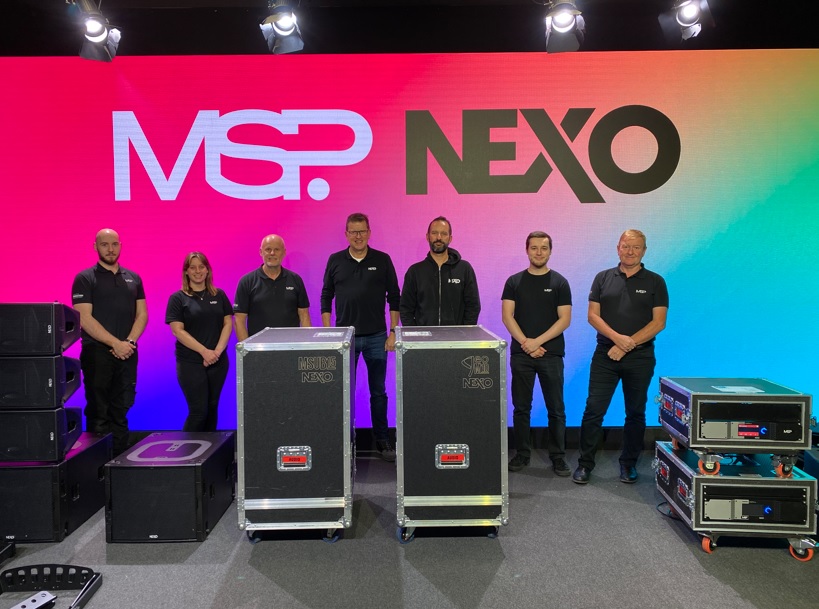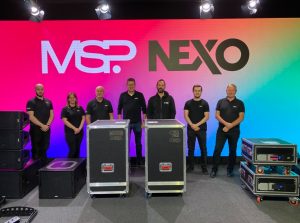 Production, AV and live events specialist MSP Global has made a significant investment in the world-class NEXO P+ sound system, the first of its kind in the North West of England.
NEXO is part of the Yamaha Corporation and has a global reputation for high specification audio equipment that is used at a variety of live events across the world, from conferences and public spaces to theatres and sports stadia. The first phase of investment has seen MSP Global acquire a range of NEXO P12 and L15 point source loudspeakers and M10 compact line array systems ideal for speech and music events with larger audiences.
As part of the agreement, specialist staff from NEXO engineering support team in Paris continue to deliver training to the MSP Global team and will provide ongoing support to ensure the maximum application of the new system.
Colin Reader, founder and managing director of MSP Global, based in Aintree, Liverpool, said: "We began to explore options to invest in our sound equipment inventory before the pandemic, and I'd always remembered what a strong product NEXO was from my time living and working as a professional musician in South Africa in the 1990s. Its quality will be particularly important at conferences, where speech intelligibility is needed during the day and music becomes more prominent in the evening. We can now use NEXO sound for the attendees in the room, while continuing to reach thousands more remotely with a live stream, as and when our clients require."
Rich Soper, NEXO UK sales manager, said: "With more than 35 years' experience in the live events sector, and having navigated the economic impact of the pandemic, the team at MSP Global know all about the importance of being adaptable and offering the highest quality support to client events. We look forward to supporting the firm as it invests in new inventory and aims to expand an impressive client list that already includes the likes of Matalan, United Utilities, Speedy Services, Jaguar Land Rover, Santander, Monster Energy and Everton Football Club."
::
One in four small firms plan to close, downsize, or restructure if energy bills relief ends in April next year, a new survey by Lytham-based SME champion the FSB reveals.
It shows nearly half of all small firms expect to further raise prices in response to the crisis if support ends in April. More than a third have already frozen growth plans due to soaring energy costs. And there are calls for the Government to continue support for small firms beyond March 31 next year when the current Energy Bill Relief Scheme is due to end.
The findings have been submitted to the Department for Business, Energy & Industrial Strategy (BEIS).
FSB national chair, Martin McTague, said: "Our research indicates that small firms are being held back from investment and are at the brink of collapse because of sky-rocketing energy costs. It'd be a real shame and great loss to our economy if those who managed to get through the pandemic and this tough winter with government support end up closing their businesses because relief ends too sharply in April.
"Latest OECD forecasts suggest the UK economy will suffer the biggest hit from energy crisis among G7 nations. But the tides can be turned if the Government extends the period of energy support to struggling small businesses after the EBRS ends in April next year. It's important that the Government provide certainty to small firms for the long term as they can't plan on a six-month horizon."
::
Lancaster University Management School (LUMS) has formed a partnership with a global organisation to deliver positive social change.
The Management School has signed a Memorandum of Understanding (MoU) with the RSA (Royal Society for Arts, Manufactures and Commerce). The agreement will allow LUMS and the RSA to work together on research and teaching-related activities to tackle their shared goals of improving lives, finding solutions to critical future issues, and developing social innovation.
Prof Claire Leitch, executive Dean of LUMS, said: "It is fantastic to collaborate with such an important global institution as the RSA. This Memorandum of Understanding is the first step in a much longer-term relationship. There is a great deal of synergy between LUMS and the RSA. Both organisations have a great history of working to improve people's lives and the world of work. At LUMS, we have a community producing world leading impactful research, and there is great potential in collaborating with the RSA and their global Fellowship of community champions, entrepreneurs, academics and business professionals.
"We are positive this agreement will act as the springboard for future meaningful and mutually beneficial collaborative activities. We already have areas on which to focus, and I am sure this will develop over time as both LUMS and the RSA adapt to the ever-changing global landscape and address areas of future importance and concern. We look forward to developing and strengthening the links between us."
Dr Al Mathers, director of research at the RSA, said: "The RSA has long held the belief that uniting people and ideas is the best way to generate transformative thinking. This MoU is the beginning of a long journey of collaboration between the RSA and LUMS. By working together, we strengthen our efforts to give people the agency, capabilities, ideas and connections to make a positive impact."