Supreme to trade ahead of expectations despite modest growth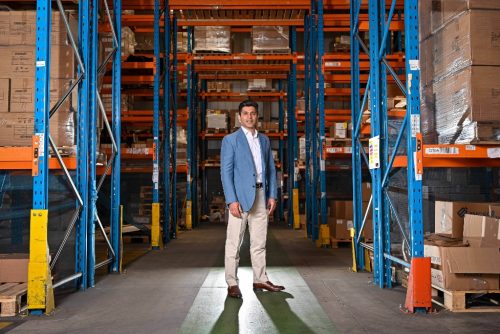 Supreme, the manufacturer, supplier, and brand owner of fast-moving consumer products, is expecting to trade ahead of expectation next year.
Reporting its results for the six months to 30 September, the Stretford-headquartered group said the outlook looked strong with growth coming from its acquisitions and 'further gains' in the core business.
For the half year, revenues for the period grew 6% to £64.6m, up from last year's £61.1m, alongside adjusted EBIDTA of £8.1m, which is down from £10.1m for the same period in the previous year.
Adjusted pre-tax profits was also down 31% to £5.8m compared with last year's £8.4m.
Supreme said 'regardless of this modest start to the year' sales momentum continued to build with an 'exceptional' performance in its vaping division.
Investment in its warehousing facilities has pushed the group's manufacturing capabilities, further strengthening its operating model.
It has now signed a 15-year lease on a new facility in Manchester, capable of housing much of its manufacturing and distribution activities from one location and allows for future expansion and allows the business to bring more products in-house.
CEO Sandy Chadha said: "Pleasingly, the business has delivered a solid trading performance in the period, buoyed by excellent sales growth from within our Vaping category.
"The additional expansion of our Vaping and Sports Nutrition & Wellness product portfolios, combined with our enhanced retail and online footprint and the rationalisation of our manufacturing operations, continues to support our value consumer proposition.
"With our Lighting division stabilising after a temporary setback, and pricing pressures beginning to ease, the Board's confidence in the Group's future growth prospects remains high, and we look forward to a productive second half of the financial year."
The Board has proposed an interim dividend of 0.8p per share.