Northern mayors call for train operators to be put on notice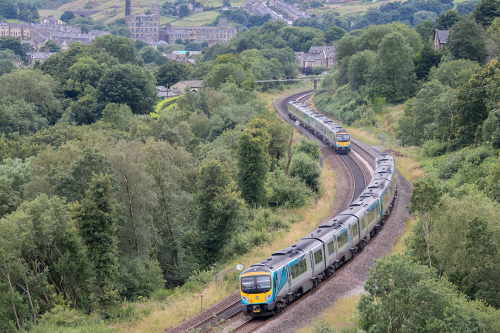 Northern mayors called for radical improvements to rail services in a joint statement after meeting with new transport secretary Mark Harper.
"The absolute bare minimum of levelling up means being able to get to work and college on time – but Northerners have been robbed of this basic right because of the chaos on our railways. That must end," the mayors said.
Ironically, North of Tyne mayor Jamie Driscoll was forced to join the meeting in Manchester via Zoom because his train was cancelled. And West Yorkshire's Tracy Brabin tweeted  that her return journey was crowed as only half the train was sent.
Driscoll and Brabin, along with Manchester's Andy Burnham, Liverpool's Steve Rotherham, and South Yorkshire's Oliver Coppard, said, "This was a positive meeting and we welcome the new Transport Secretary saying he will grip this crisis, which is causing misery for millions and damaging our regional economies. But the time for warm words is over. We've had enough of broken promises – passengers are rightly demanding action now.
"We made it clear to Mark Harper that he can and must step in and clean up this mess, which was made worse by his predecessors. If thousands of trains were being cancelled in London and the South East, we know this would be dealt with as an emergency – and we expect that same level of urgency. That means putting operators – such as Avanti, Transpennine Express and Northern – on notice to improve. The government mustn't reward these appalling levels of service by signing-off on contract extensions when they come up for renewal.
"We need the Department for Transport to set out a clear timetable for reform, with ambitious targets that would bring service in the North in line with the performance enjoyed in the South.
"We have a new timetable coming in on 11 December 2022 so our challenge to the Transport Secretary is clear: he must get the network running properly, deliver the full timetable, and ensure the disastrous scenes we've witnessed over the summer and autumn aren't repeated."
The transport secretary described the meeting as "very constructive" in a follow-up tweet, added. "We all agree rail services in the region currently aren't good enough. We're training more drivers and introducing more services but, to fully solve the problems, reform must be delivered and industrial disputes resolved."