Widely-respected editor joins TheBusinessDesk.com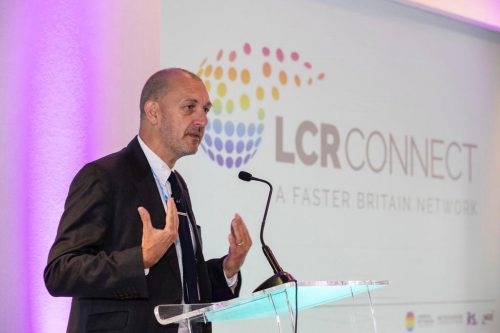 Experienced editor Michael Taylor is to join TheBusinessDesk.com as North West Editor.
The former Editorial Director of Insider Media from 2000 until 2012, he has most recently been in a political communications role for the Labour Party in Greater Manchester.
"I am very excited to be returning to a front-line editorial role," Taylor said. "The media landscape in the regions may have changed over the last decade, but the one constant is a strong appetite for compelling journalism, credible news and lively, engaging events."
Regional business news and events company TheBusinessDesk.com has established a strong reputation in the North West over the past 15 years.
It has hosted more than 50 awards dinners, seminars, round tables and networking events across the North West this year, while providing a daily diet of relevant business news to its large and influential audience.
2023 will see the launch of a major business awards, and expanded technology and leadership initiatives, as part of a packed events programme.
Taylor will join TheBusinessDesk.com next week while former North West editor Shelina Begum will continue to work with TheBusinessDesk.com on some key projects in 2023.
Alex Turner, joint managing director of TheBusinessDesk.com, said: "Michael is a widely-respected and well-connected figure in the North West business community and his appointment is the latest step in strengthening the business to enable us to grow and fulfil our ambitions.
"The team is excited about the new projects and ideas we are developing and we look forward to a very busy 2023 providing North West businesses with the information and opportunities they need to thrive."
Taylor will continue with Northern Spin, his successful political podcast with co-host Chris Maguire and a weekly music radio show, Music Therapy, on Tameside Radio with fashion writer and influencer Neil Summers.
"I've done a lot of exciting things since I left Insider – written books, hosted diverse events, stood for parliament and done more radio – all of these have broadened my contacts and experiences that hopefully, I can put to good use in this exciting new challenge," he said.
"I've always admired the courage of TheBusinessDesk.com to try new things. They broke the mould of digital news when they emerged as a plucky start-up in 2008, and I was impressed at the wealth of ideas and energy to pursue in the future.
"It's also great to once again be working alongside excellent former colleagues."