Events surrounding Inc & Co investment sparks investigation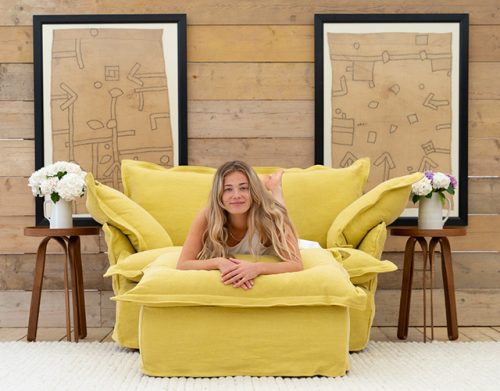 An investigation is underway to locate the remaining assets of a luxury online furniture maker Maker & Son, following its acquisition by Manchester-based Inc & Co.
The acquisition of Sussex-based Maker & Son, was widely reported in August as a 'multimillion pound deal' by Inc & Co, but the Sussex-based business collapsed into administration in October.
Inc & Co, which describes itself as a turnaround investor, acquired Maker & Son in August 2022, as a "distressed purchase".
The investment group is fronted by Jack Mason and Scott Dylan and has interests across multiple sectors including retail, property, digital, food and beverage, and logistics holdings.
Ben Jones and Arvindar Jit Singh of FRP Advisory were appointed by the court as joint liquidators of Maker & Son on 18 November 2022, while Inc & Co claimed the business was trading under new ownership.
Inc said the operating company of the online luxury furniture retailer had already changed to Maker & Son Ops Ltd, a company whose sole director is Jack Mason.
In a statement FRP said: "We are now undertaking further statutory investigations into the financial position of the company and the events surrounding its insolvency. We are also working to identify and take control of the assets of the company."
On 14 December an application was filed in court to appoint administrators of Maker & Son Ops Ltd by Global Investments Management Holdings Inc.
In response to questions raised by The Business Desk.com, Inc & Co said the following: "Global Investments Management Holdings Inc is an entirely separate entity and there is no connected party.
"Global Investments Management Holdings Inc is protecting its position because of issues beyond our control. Global is willing to continue supporting the company and brand going forwards."
Inc confirmed to TheBusinessDesk.com that "customer orders will still be fulfilled if there is an insolvency event".
It added: "Inc & Co and its parent have invested heavily into Maker & Son and will continue to support the brand. Inc & Co acquire distressed businesses and in the case of Maker & Son the previous owners built up over £16m debt."
Reviews on the website Trust Pilot are mainly from furious customers of Maker & Son who have lost deposits for sofas and chairs priced as much as £10,000 each. Trust Pilot has also attached a notice that a number of fake reviews have been removed from the site.
Inc & Co said: "All Trust Pilot reviews are based on customer orders placed with Maker & Son ltd, not Maker & Son Ops, which has no legal responsibility to fulfil orders but is supporting customers so they are not out of pocket.
"Even though Maker & Son Ops ltd has no legal responsibility for customer refunds dating back to the previous owners, it has said it will do so.
"All orders placed with Maker & Son Ops Ltd have been going out to customers on time."