RSK makes Wyse move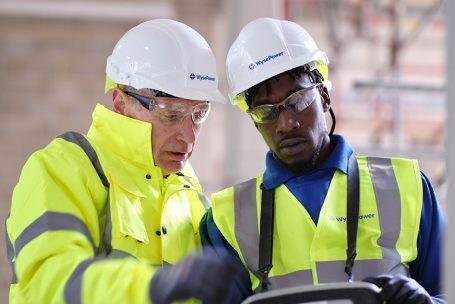 Construction services business WysePower has been acquired by acquisitive engineering and environmental giant RSK.
The current management team led by Shawn Callaghan from Manchester will now run the business as part of the RSK Group.
WysePower is the market leader in temporary site services, with more than 260 directly employed and qualified staff operating from eight regional UK depots, from Glasgow to Bristol, and a strong presence in Europe. The acquisition will add further capabilities to RSK's portfolio, including expertise in temporary power and site services.
RSK has a strategy of growing through acquisition since it was formed in 1989 in Aberdeen by Alan Ryder. Based in Helsby, Cheshire it aims to become Europe's largest privately-owned environmental and engineering business with a £1 billion turnover and employing 10,000 people worldwide by 2025. RSK has acquired over 70 businesses in six years from 2016.
In the year to April 2021, RSK's turnover reached £350.5m, up from £274.8m the previous year. Its 2021 figures showed a pre-tax loss of £18.9m, having made interest payments to backers of £22.8m. The previous year it lost £15.7m before tax, having made interest repayments of £18.8m.
Callaghan, who will continue to lead the WysePower as an RSK subsidiary business, said: "For more than 60 years, we have developed and maintained the trust and support of our clients who appreciate the breadth of our service packages, the quality of our designs and installations and the dedication of our employees.
"We look forward to continuing this work, specialising in prestige projects, and emerging market sectors such as high-tech manufacturing, hyperscale data centres and major infrastructure projects while benefitting from the growth RSK can offer. This gives us the opportunity to enhance our project work and client relationships by working with a host of RSK businesses from the same or related sectors."
RSK Group chief executive and founder Alan Ryder said: "I'm pleased to welcome WysePower and their 260 employees into RSK. Temporary site services remain in high demand despite ongoing economic slowdown, and I expect this will only continue. Beyond this, WysePower is a great cultural fit in our group; the ethos and values of the business are very similar to that of the wider RSK so I have no doubt they will settle in quickly."
WysePower's current projects include the Manchester Town Hall refurbishment where it was appointed by main contractor Lendlease to provide temporary lighting, power, water, security monitoring and fire alarm services for the £328.3 million restoration.
WysePower's shareholders were advised by an FRP Corporate Finance team, led by partners James Mines and Clive Hatchard, and manager Madhavi Morjaria.
James Mines, partner at FRP Corporate Finance, said: "WysePower operates across resilient sectors including data centres and critical infrastructure, which continue to show strong growth both in the UK and Europe.
"Strong underlying market dynamics have ensured WysePower has consistently delivered exceptional financial results. The business has a strong pipeline providing substantial visibility of future performance across multiple years.
"We worked closely with the firm's shareholders to secure the right deal, which represents a great outcome for the shareholders, the company and customers."
Hamish Stevenson-Hamilton, majority shareholder at WysePower, said: "WysePower is a strong business, with an impressive track record and an enviable pipeline of work.
"It has a bright future as part of the RSK Group. This deal will see WysePower add new capabilities and solutions to RSK's solution portfolio, which will benefit from the breadth of our service packages, the quality of our designs and installations and the dedication of our employees.
"FRP Corporate Finance brought a great deal of skill and experience to the table which helped the deal go as smoothly as possible, and has secured a great future for both businesses."
WysePower was advised by lawyers Gateley LLP, while RSM provided financial and tax due diligence. CIL Management Consultants provided commercial due diligence.
RSK received legal advice from DWF Law LLP while financial due diligence was provided by Cortus.