North West business briefs: University of Bolton; Ultimate Visual Solutions; Liverpool John Lennon Airport; Symatrix; Napthens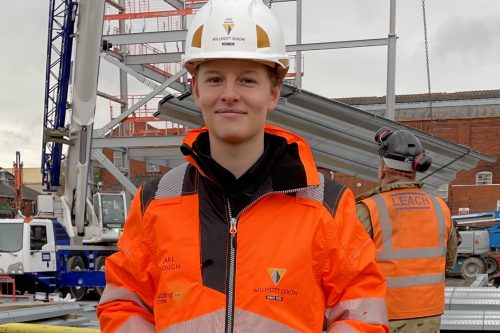 The University of Bolton Group is collaborating with contractor Willmott Dixon to provide jobs for students during construction of the £40m Bolton College of Medical Sciences, a revolutionary healthcare training facility due to open in 2024.
The first apprentice from Bolton College is now on site, kickstarting a programme of employment initiatives that will run throughout construction. Building work began earlier this year and will generate a minimum local spend of £6m, largely through local employment and supply chain expenditure.
In collaboration with Bolton College and the University of Bolton, students from various construction-related disciplines, such as site management, bricklaying, joinery and painting and decorating, will work alongside the Willmott Dixon team during the construction process.
Seventeen-year-old Jake Hough is the first apprentice on site from Bolton College. Studying for a Level 4 Site Supervisor Apprenticeship, Jake will complete one year of his apprenticeship on the BCMS site before transitioning to another Willmott Dixon project to ensure sustained employment throughout the course of the apprenticeship. Jake lives locally to Bolton and is one of many local residents contributing towards the construction of the project.
Jake said: "Onsite experience is the best way to learn, in my opinion. The most exciting part of the BCMS build for me is the modern technology used throughout the building. The technology that is being used just fascinates me. I also feel privileged to work on a project that will have such a great impact on the local community and the world of teaching."
BCMS project director and managing director of strategic consultancy Just Ask Scarlett, Mark O'Reilly, said: "Once BCMS is up and running it's going to provide countless employment opportunities for people in Bolton looking to go into medical and clinical professions. But we felt strongly that there was no reason why it couldn't start generating jobs while under construction, so that's what we've worked with Willmott Dixon to create. We hope students at Bolton College and University take full advantage of this opportunity and are proud to be involved in a project of such regional significance."
::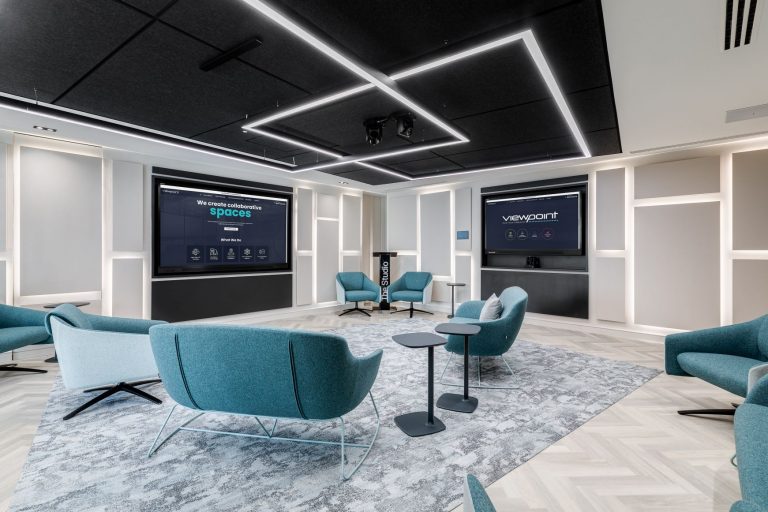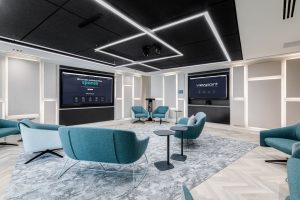 Burnley-based video wall technology firm, Ultimate Visual Solutions (UVS), has seen a 200% surge in demand for dedicated video meeting spaces as businesses adapt to post-COVID ways of working.
Working in collaboration with Warrington-based video communication and presentation specialists Viewpoint-AV, UVS has seen an influx of enquiries regarding customised office projects from a wide variety of sectors, including law firms and professional services organisations. UVS managing director, Steve Murphy, said the trend was being driven by a recognition that video calls and working from home would continue to be a major part of the working day and the "sticking plaster" of video calls on the hoof which helped during the pandemic had to be formalised.
Viewpoint-AV director, Ben Woodroffe, said demand ranged from video call-ready boardrooms and meeting rooms to smaller "huddle" rooms and "touchdown" spaces. The dedicated spaces can be set up to run meetings apps such as Microsoft Teams, with a Bring Your Own device extender allowing people to join invitations sent via other apps such as Zoom, Google Meet and BlueJeans.
Rooms are fitted with integrated video displays, video cameras, microphones and ceiling speakers along with easy-to-use touch panels to enable people to operate the technology with minimal training. Installations can also include bi-fold options, so that a large meeting room can become multi-purpose by being divided up for smaller meetings and video calls.
Steve Murphy said: "Video calls became one of the major trends which helped businesses during lockdown but at the time they were a 'sticking plaster' operation, with people joining calls from wherever they were in the office or at home, with all the problems associated with that. Since all lockdown restrictions ended last year businesses have continued to use video calls more than ever and we have seen a 200% rise in enquiries as they see the need for dedicated areas in the office so that calls can be run in a more formalised, easy-to-access and professional way."
::
After winning awards and high praise for how it looks after its passengers over the past 12 months, Liverpool John Lennon Airport (LJLA) has started 2023 with another award – but this time for being a great company to work for, having now received the We Invest In People Gold Accreditation award.
Investors in People is the international standard for people management, defining what it takes to lead, support and manage people effectively to achieve sustainable results, enabling organisations to benchmark against the best in the business on an international scale. Having previously achieved the Silver accreditation in 2019, the airport company has continued to improve how it develops and supports its employees. This latest Gold accreditation recognises this further progress and that LJLA has an engaged workforce which is positive about its work and proud to work for the airport.
LJLA directly employs just over 200 staff across a number of disciplines including, operations, fire and rescue service, engineering, air traffic control and administration.
Carol Dutton, LJLA's HR and community director, said: "This is testament once again to all the hard work of colleagues from across all departments and demonstrates how our staff are involved in supporting each other and doing their best to make working here better for everyone."
Ande Macpherson, from Investors In People, said: "Liverpool John Lennon Airport has shown a real commitment to improving the culture in the business over recent years. Despite all the challenges for this industry, leaders took bold decisions to prioritise people through the pandemic. This is a business which people are proud to work at – as one staff member said to me 'I feel like I've won the lottery by working here'."
::
Symatrix, a Manchester-based Oracle HCM and ERP partner, has confirmed that HM Land Registry has chosen its fully managed payroll service, SymplyPay, based on Oracle Cloud Payroll, to deliver accurate, reliable and timely salary payments for its 6,700-strong employee base.
Symatrix is now HM Land Registry's payroll team, responsible for running and administering the new integrated payroll solution, and for the payroll operation as a whole. This followed hard on the heels of Symatrix participating in a rigorous design and testing process before carrying out parallel runs of existing and new systems.
The project is an example of a growing trend among government organisations to shift towards a single integrated payroll solution to improve efficiencies, with more organisations exploring such services post-pandemic.
Sarah Fisher, head of HR Services at HM Land Registry, said: "With the introduction of a fully integrated Oracle Cloud payroll into our existing HCM and Finance system, we needed to find a trusted partner to run it. We chose Symatrix because they have built up a track record in managing client payrolls that sit on the Oracle Cloud. We have taken a 'one team' approach throughout the life of the implementation project, meaning that we view Symatrix as a trusted partner."
Chris Brooks, Symatrix managing director, said: "We're uniquely placed as the only partner in the UK that can deliver a fully managed payroll service on top of Oracle Cloud, so we're delighted to provide this unique offering to HM Land Registry. We will be HMLR's payroll department, which leaves us best placed to drive continuous improvements in the service."
::
Napthens Solicitors has raised £7,000 for Blackburn & Darwen Youth Zone through its annual Charity Clay Shoot, an annual event hosted by the law firm last year.
Held at the Coniston Hotel and shooting ground at Skipton, North Yorkshire, the day saw local businesses unite to raise vital funds for the charity. Sponsored by Napthens, Bowker, PIB Insurance, and LJW Solutions, the day featured shooting in the countryside followed by lunch and a raffle.
Napthens has organised the charity clay pigeon shoot for many years, and the event is now a significant one on the charity's calendar.
Oliver McCann, partner at Napthens Solicitors, said: "Blackburn and Darwen Youth Zone is a cause close to Napthens' heart. We were delighted to support the clay pigeon shoot once again. It's always a popular and entertaining day. It wouldn't have been possible, though, without those businesses which took part and we'd like to thank everyone for their support which helped to raise this fantastic sum"
Leon Crosby, director of operations of Blackburn Youth Zone, said: "We want to thank our patrons, Napthens, for organising such a successful event on behalf of the Youth Zone and all the teams that took part to raise funds and awareness for the charity."