People: DTE Corporate Finance; Bentley Motors; Your Housing Group; Blackhurst Budd Solicitors; Inflexion; NWBLT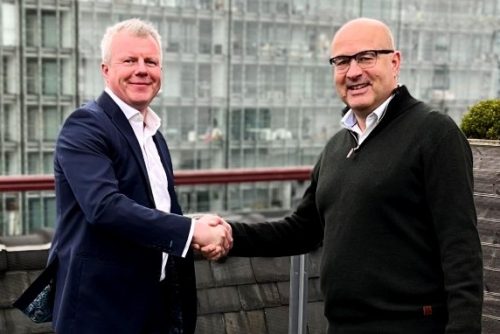 DTE Corporate Finance has further strengthened its team with the addition of Jon Else, as corporate finance director. The new appointment reflects the long term strategic plan of increasing the internal skillset and strengthening resources.
Jon qualified as a Chartered Accountant with PwC before joining a corporate finance practice in Liverpool where he worked on a wide range of transactions for clients across a variety of sectors. In 2011 he joined one of his former clients as finance director and guided the business through a period of transformation. This included a full refinancing, several follow-on fundraising projects, multiple asset acquisitions and the sale of one of the business units.
Jon was instrumental in the establishment of Hayes Connor, a start-up law firm specialising in the field of data protection, which achieved significant growth since it began trading in 2018. From July 2020 Jon was responsible for the strategic direction and the day-to-day operations of the business. He also played the lead role in several successful fundraising projects and oversaw the sale of part of the business to a US law firm.
Jon has now returned to the world of corporate finance and will bring his skills and experience to benefit Bury-based DTE Corporate Finance and its clients. He will be actively involved with the strong pipeline of transactions that the team is currently working on, and he will develop new opportunities for the firm.
He said: "My previous advisory experience and the last 11 years spent managing two professional services businesses will be of benefit to DTE and I hope to offer a different dynamic to the team."
Matt Beckley, director and head of DTE Corporate Finance, said: "Jon is a key appointment for us. His wealth of knowledge and experience will be invaluable in terms of growing our business, guiding the team and helping us to achieve our long-term goals."
::
Bentley Motors has appointed Ansar Ali as the new Mulliner and Motorsport Director, reporting directly to Adrian Hallmark, chairman and CEO. Ali will lead the reorganised Mulliner division as customer personalisation reaches record levels of demand.
Ali, who has a 30 year career in the automotive industry, joins from McLaren Special Operations where he was managing director. Before this, Ali held senior management roles at Ford, Lotus, Caterham and co-founded Zenos Cars.
Ali's dual responsibilities at Crewe-based Bentley cover Motorsport activities, working closely with the GT3 race teams currently competing, and a focus on Bentley's personal commissioning division, Mulliner, the oldest coachbuilder in the world and now with three distinct classifications – Classics, Collections and Coachbuilt.
Adrian Hallmark said: "Mulliner represents the very pinnacle of automotive design and expertise and Ansar joins at a time when we are experiencing record levels of demand across our features, collections, coachbuilt and classics possibilities. Ansar's considerable industry experience, particularly leading low volume, highly bespoke customer led divisions will offer valuable insights that will reinforce Mulliner as the leading personal commissioning division and generate significant contributions to the wider Bentley business."
Ali will lead a reorganised Mulliner bespoke division in which Paul Williams becomes chief technical officer, having held a number of senior positions in a 15-year career at Bentley, and Bob Martin, formerly head of final assembly at Bentley, becomes chief operating officer. All positions are effective immediately.
::
Your Housing Group (YHG) has appointed Mike Gaskell as its group chair, taking the role from the April 1, 2023.
Mike will bring extensive experience of both the housing sector and senior leadership roles to the North West-based housing provider.
A qualified solicitor since 1980, Mike became managing partner of Trowers & Hamlins' Manchester office, specialising in corporate, governance and regulatory work for housing associations. Having chaired the founding board of Trafford Housing Trust from 2005 – a role he describes as "just about the best thing I have ever done" – he has more recently served as chair of the Leeds & Yorkshire Housing Association and as a board member at Weaver Vale Housing Trust and at Wakefield and District Housing.
Mike will take over from current chair, Richard Groome, following a handover period from January. Richard is retiring from the board following his completion of two full terms of office.
Jacque Allen, chief executive of YHG, said: "Our board play a vital role in how we operate as an organisation, and we're delighted to welcome Mike's leadership at an important time as the group works to meet the challenges both within the sector and the wider external environment. On behalf of the group we also want to thank Richard for his valuable service to YHG over the last six years."
Richard Groome said: "I am very grateful to have held a key role in YHG's significant development and successes over the last six years. I am excited about the future of YHG and the continued progress it will make under Mike's leadership towards becoming a truly customer-centric organisation."
Mike Gaskell said: "Richard has made a great contribution to the board of YHG, both as deputy and chair, and I look forward to steering the board forward through what will be a challenging and exciting period for YHG."
Your Housing Group has more than 29,000 homes across the North West, Yorkshire and the Midlands.
::
Blackpool-based Blackhurst Budd Solicitors has appointed Sharon Emslie as a director.
Sharon has been head of the family law department since 2019 and is a Chartered Legal Executive. She advises clients on all aspects of relationship breakdown including divorce, finance and children. Sharon is also one of a small number of lawyers with experience in the law surrounding surrogacy, fertility and adoption.
Having worked in the legal sector since 1997, Sharon studied the ILEX pathway, becoming a qualified Chartered Legal Executive in 2012. She has dealt with a wide range of family law matters including providing advice on high net worth divorces, complex court proceedings and international relocation cases.
Sharon joins the board of directors at Blackhurst Budd alongside Ian Bentley, Rose Spencer and Briony Hayley.
Warren Spencer, managing director, welcomed Sharon, saying: "Since her arrival at the firm her contribution has been fantastic, growing the family team and expanding the services we offer. I look forward working with her on the wider management of the business in the future."
Sharon said: "The family law team has gone from strength to strength over the last few years and is an area of law that is less affected by the economic climate than others and, therefore, one we want to grow further. I am thrilled to have been appointed as a director at Blackhurst Budd and look forward to the new challenges that will bring."
::
Inflexion has appointed Rob Dunnett as investment director based in Manchester, further bolstering its investment team and presence in the North of England.
Rob will lead the origination and execution of new investments across the North of England with a particular focus on Yorkshire and the North East. He brings a wealth of investment experience, having spent the past 15 years at Rothschild & Co, most recently as managing director. Rob has led on M&A activity across an array of sectors with particular focus on Business Services and Technology within the UK, US and across Europe. Prior to Rothschild & Co, Rob gained his ACA with PwC.
Inflexion has had an office in Manchester since 2004 and during that time has backed 15 companies, investing around £800m in the region. Current investments include DR&P, CMSPI, Radius and British Engineering Services. Successful previous investments include OntheBeach and Bollington Wilson.
Chris Wright, partner and head of Inflexion's Manchester office, said: "The North of England is home to a wealth of exciting businesses and ambitious entrepreneurs. Rob's expertise in the region and across sectors will be a huge asset as we continue to uncover even more of the region's next business growth stories. We look forward to welcoming him to the team."
::
The North West Business Leadership Team (NWBLT) has unveiled a series of appointments that will oversee the organisation's work going forward.
Stephen Church, EY Markets Leader for the North of England and office managing partner for Manchester, has been appointed to the board. Stephen replaces Richard Topliss who has recently retired as regional managing director of NatWest after making a significant contribution to the NWBLT over several years.
Jonathan Murphy, NWBLT chair, and CEO of Assura, said: "Stephen has a wealth of experience and expertise in sectors crucial to our work and I am looking forward to working with him."
Joëlle Warren, founder of Warren Partners, remains deputy chair of the NWBLT and will continue to champion the team's diversity work.
The NWBLT's aspiring business leadership groups, the Rising Stars, which works to combat the challenges around gender inequality in the workplace by representing the female voice, and the Diversity Drivers, which comprises Black and Asian aspiring business leader who are committed to advancing diversity and inclusion in the workplace, have welcomed refreshed leadership in 2023.
Warren Middleton, Manchester office senior partner at KPMG, will be joining Sharon Amesu, director of SA Consulting, as co-chair of the NWBLT's Diversity Drivers. Khurram Hussain, partner at Warren Partners, has been appointed as deputy chair of the group.
Kirsty Rogers, global head of ESG and managing partner of DWF Manchester office, will be joining Adam Waller, Manchester office senior partner at PWC, as co-chair of the Rising Stars Group with Nicola Kenyon, partner at Warren Partners, appointed as deputy chair of the NWBLT's Rising Stars.
Joëlle Warren will continue to champion the team's diversity work.
Joëlle said: "The North West Business Leadership Team has long recognised the importance of increasing diversity at the top level of businesses across the region. The Rising Stars Group was established to combat the challenges around gender inequality in the workplace. Our Diversity Drivers are central to our work to increase racial and ethnic diversity in senior positions.
"The appointments announced today are further evidence of our commitment to create an inclusive culture in which talent from all our communities can thrive."