People: Matillion; Russell Taylor Group; Property Alliance Group; Cobalt Housing; Arbuthnot Latham & Co; Clarke Willmott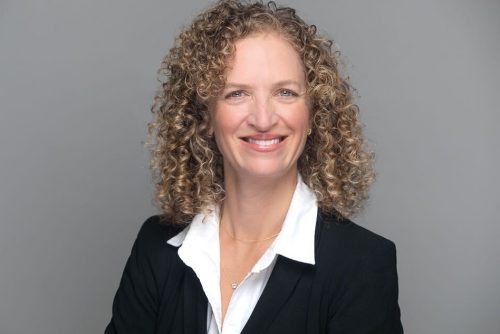 Data productivity specialist Matillion has appointed Tamar Elan as its inaugural chief people officer.
Chief executive, Matthew Scullion, said: "Matillion is, and always will be, a people-focused company. As we continue to grow, it is critical that we remain focused on driving our people initiatives and prioritising our team members' best interests.
"Tamar brings an energy and vision that will fuel the expansion and evolution of our amazing culture. She is a great addition to #TeamGreen and will help lead our people-focused teams and strategies through this next phase of growth."
Elan has extensive experience building and scaling global teams while maintaining their unique culture at global, high growth organisations, ranging from early stage start-ups to public companies. She brings deep knowledge in designing people strategies, attracting and building talent and leadership capabilities, organisational design, and change management processes.
Prior to joining Matillion, Elan was the EVP of people at Versatile and Walkme (NASDAQ: WKME) and previously held senior HR leadership roles at Nova Measuring Instruments.
She said: "Matillion has built and is growing an incredible business by enabling data teams to get business-ready data, faster, and Matillioners – our people – have been core to that success.
"In order for Matillion to continue its focus on helping modern data teams, we need to maintain our own strong foundation by empowering our people to do their best work in a supportive culture built on teamwork and empathy. Matillioners are some of the brightest minds in the industry, and I am excited to be part of this amazing team."
::
Technical recruitment specialists Russell Taylor Group has appointed two new directors as the business focuses on an ambitious growth strategy for the coming year.
Steve McCarthy and Stuart Watson have both been operating as senior managers within the Cheshire-based company. Steve now takes on the role divisional director for construction and engineering while Stuart becomes business development director for industrial trades and engineering.
Their promotions have reinforced the Russell Taylor Group ethos of training and developing its own 'home grown' talent to become major players in the business's future expansion plans.
Steve joined the company seven years ago and, while manager of the technical and engineering division, built his team up from almost a standing start to become one of the most consistently successful operations within the company.
Stuart joined 13 years ago, carving a successful career from trainee consultant and, rising through the ranks, to heading up business development in the construction, engineering and manufacturing sectors.
Managing director Rob Kurton said: "These two key strategic promotions will put Steve and Stuart at the forefront of our ambitious expansion pathway for the coming year.
"Steve and Stuart have worked incredibly hard over the years to further enhance the Russell Taylor brand within their particular markets. We fully expect that, with their expertise and increased responsibility, our industrial trades, engineering and construction offerings will go from strength to strength."
::
Property Alliance Group is restructuring its board following a year which saw the business complete developments worth £361m.
The changes see Alex Russell take over as chief executive from David Russell who has moved to a group chairman role. Ella Magill has been promoted to managing director, and Stuart Ormisher has been appointed chief financial officer and board member.
Since joining Alliance in 2007, Ella has been responsible for property management, development and asset management, as well as sitting on the board.
Stuart joins from Bruntwood, bringing a wealth of experience and expertise in commercial finance, having worked on strategic acquisitions and developments including Citylabs, Circle Square and Birmingham Health Innovation Campus. At Alliance, he will oversee all aspects of business and commercial finances, including development transactions, and will work alongside existing group financial director, Ewan Wyse.
Alex Russell welcomed Stuart to the ream, saying: "His vast financial experience will be a great asset to the group as we seek to further expand our portfolio. Ella's promotion to managing director was a natural next step and is testament to the huge impact she has had on our business, including leading our management team for 16 years and sustaining the high level of customer care our brand is based on.
"Collectively, the new board is excited to deliver on our vision and build on the group's successes. We are currently working on further opportunities that will bolster our pipeline, which we look forward to announcing in the near future."
Stuart Ormisher said: "After many valuable and enjoyable years at Bruntwood the time was right for a new challenge. I am excited by Alliance's growing portfolio and the potential for the business in 2023 and beyond."
The Alliance board also includes development director, Dylan Williams, Victoria Russell, brand, strategy and partnerships director and Ewan Wyse, group finance director.
In 2023, Alliance is set to deliver several major schemes, including its Uptown residential development on the River Irwell, the Treehouse Hotel at Renaissance and 40,000 sq ft of Grade A offices at Deansgate in Manchester city centre, with a combined GDV of £254m.
::
Cobalt Housing has appointed Louise Davies as director of development and growth, and Sequoia Chapman as director of transformation and ICT, to lead its ambitious growth and transformation plans.
Louise Davies is currently the managing director of Sandway Homes, and has led on schemes for open market sale, working with Sefton Council and the Liverpool City Region to bring redundant brownfield land back into use to support housing supply within the borough. Her development career spans more than 20 years, having led on some of the largest regeneration projects within the Liverpool City Region, as well as the delivery of significant development programmes for registered providers.
She will join in early March, and brings with her a breadth of knowledge and experience to support Cobalt's development ambitions to build more than 1,000 new homes by 2030.
Louise said: "It's really exciting to be joining Cobalt for such a unique opportunity to be part of shaping their development and regeneration priorities moving forward. They have a robust business plan with commitment to expanding their development offer to provide housing options across Liverpool City Region alongside significant regeneration ambitions, working in partnership with local authorities, developers and communities."
Sequoia Chapman will join this month from The Christie NHS Foundation Trust where she works as deputy director of strategy. While at The Christie she developed the organisation's service strategies, delivered a wide-ranging portfolio of innovation and transformation programmes and led on a range of digital system implementations which delivered real change for patients and staff.
She said: "I am thrilled to be joining Cobalt as director of transformation and ICT. I have strong family connections to the local area and am delighted to be offered the opportunity to lead a digital and organisational transformation programme that will bring enormous improvements to Cobalt and the communities we serve."
::
Arbuthnot Latham & Co has appointed Chris Wiltshire as the new head of its North West team in Manchester.
Chris has been with Arbuthnot Latham for five years and has more than 20 years' experience in banking.
He will lead a team of 20 specialists from the 4,000 sq ft King Street office, offering clients a full banking service, spanning private and commercial banking, investment management, and wealth planning.
Chris is replacing Andy Broughton who is to step aside from his current role as part of his plans to retire later this year. Andy has overseen a large expansion of the Manchester office, which celebrated its fifth anniversary in 2021.
In that time, the balance sheet has grown by a factor of 20 from £20m to more than £400m.
The team also has plans to expand in 2023, boosting its client offering with the hiring of two additional private bankers.
Chris Wiltshire, director, head of North West office, said: "I would like to thank Andy Broughton who has done so much to get the North West office to where it is today and as he steps back he should be extremely proud of everything he has accomplished here, not just in respect of the growth of the business and our reputation but also in the amazing team of people he has brought together here in Manchester.
"My focus for 2023 is to expand the private client team and to make Arbuthnot Latham the go-to private bank for expertise and service, all in one place, and under one roof."
::
National law firm, Clarke Willmott, has expanded its corporate and commercial team in the North West with the appointment of a new partner.
Stephen Jarman joins the firm's Manchester office from Bermans bringing extensive experience to the role having qualified in 1991.
He previously worked at a number of well known regional law firms following his return from London where he trained at a niche commercial Mayfair firm.
Stephen has acted for a wide range of regional and national clients from sole traders to large, listed companies, operating across diverse industrial sectors.
Ed Foulkes, head of Clarke Willmott's corporate team in Manchester, said: "We have a busy and growing corporate team and are delighted to have Stephen on board. Stephen is a top calibre lawyer and brings with him a wealth of experience that will greatly enhance the quality of our offering to our clients.
"We are committed to expanding our work in the corporate sector and building on our existing and growing reputation in Manchester, as recognised in the Legal 500, a leading legal directory."
Stephen, himself regularly featured in the Legal 500, has extensive experience in transactional work including company formations, mergers and acquisition, disposals and MBO/MBIs. He said: "I take a purely commercial approach to supporting and advising my clients and pride myself on the no-nonsense advice I provide.
"A business-minded lawyer, I strive to understand the commercial context in which legal advice is provided, and appreciate not only their legal needs, but also those of the client's business and the wider environment in which it operates."
Clarke Willmott is a national law firm with offices in Birmingham, Bristol, Cardiff, London, Manchester, Southampton, and Taunton.