North West business briefs: Cadent; Banks Renewables; Munsch & Co; Fuuse; Liverpool One; Vertex

A new project launched by North West gas specialist, Cadent, aims to stop old PPE going to landfill – and instead potentially using it to help keep people warm in their homes.
Cadent has introduced the new scheme for its 900 operatives in the region, as well as its contractors as part of the company's pledge to achieve zero waste to landfill. Working with its personal protective equipment (PPE) supplier, PWS, and recycling specialist Shred Station, Cadent introduced the new project last week.
Hard hats, overalls, glasses, gloves, boots and more are deposited in five big bins positioned at Cadent depots in Garston, Hollinwood, Worsley, Blackpool and Warrington. This material would otherwise end up in landfill. The intent is to turn it into products that can insulate homes, as well as provide feedstock pellets for power generation plants.
Project engineer, Connor Weaver, who is leading the North West pilot, said: "We have thousands of employees, who each have lots of items of PPE, that right now just ends up in landfill after it's no longer usable. This project isn't going to save money, but it is the right thing to do, to help us become a sustainable organisation that deals with its waste in the right way."
Stacey Weeks, Cadent's sustainability manager, said: "We're committed to zero waste to landfill, part of our environmental commitment, as we strive to make the societies where we work greener.
"Initiatives such as PPE recycling are essential in helping us cut bulky items from our waste streams and deliver against that promise, but not only that we'll be helping keep homes warm as the waste will be turned into material to insulate homes."
::
The two North West wind farms owned and operated by renewable energy firm Banks Renewables generated enough electricity in the company's last financial year to meet the annual electricity needs of more 15,200 homes – or a town roughly the size of Lancaster.
The Armistead Wind Farm, which sits to the east of the M6 between junctions 36 and 37 in south Cumbria, and the Heysham South Wind Farm generated more than 47,000 MWh of electricity between them over the 12 months to the end of September – and by doing so, they displaced the equivalent annual carbon dioxide emissions for more than 4,200 petrol cars from the electricity supply network.
The six-turbine Armistead Wind Farm led the way by generating almost 27,000 MWh of green electricity over the 12 months in question, with the three-turbine Heysham South scheme producing just over 20,000 MWh during the same period.
The two schemes also delivered combined revenues of more than £25,000 during the year for their respective community benefits funds, which provide financial support for local projects being undertaken by groups and good causes in the communities surrounding them.
Managing director, Richard Dunkley, said: "The Armistead and Heysham South onshore wind farms, along with all our other schemes across the UK, are continuing to operate efficiently and are helping to generate more of the energy that we all use in our homes, school, hospitals and businesses from renewable means."
::
Munsch & Co, in Bollington, Macclesfield, a manufacturer of gaskets and plastics, has completed a management buyout, for an undisclosed sum, as it marks its 50th year in business.
Owners Simon and Debbie Carless, who have been at the helm since 2001, have sold their shares to directors Paul Gregory and Clive Marsh who have ambitious plans for this Cheshire business. Paul Gregory, who formed a subsidiary business – Polymer Trade Manufacturing (PTM) – with Munsch & Co in 2015, said: "Innovation always pays off, whether that's in the manufacturing process or in business leadership. I'm excited to be taking this on with Clive and bringing a fresh approach to this well-established family firm."
Munsch & Co was established by Wilfred Charles Munsch and Terry Carless. In 2007, Munsch & Co acquired Wrexham Rubber Fabricators and Moulders and in 2015 they formed a subsidiary – PTM – for the manufacture of specialist gaskets and seals. Advised by Christian Mancier of Gorvins Solicitors, who has been advising Paul Gregory on various matters for nearly 20 years, this is a pivotal moment for the firm.
Sales director, Clive Marsh, said: "There is a strong market for high quality industrial rubber and sealing products, and this step secures a stronger future for our employees."
Christian Mancier, partner at Gorvins, said "I've been advising and working with Paul for many years and more recently with Clive, and it's a privilege to help them secure a new future, for themselves and for the business."
::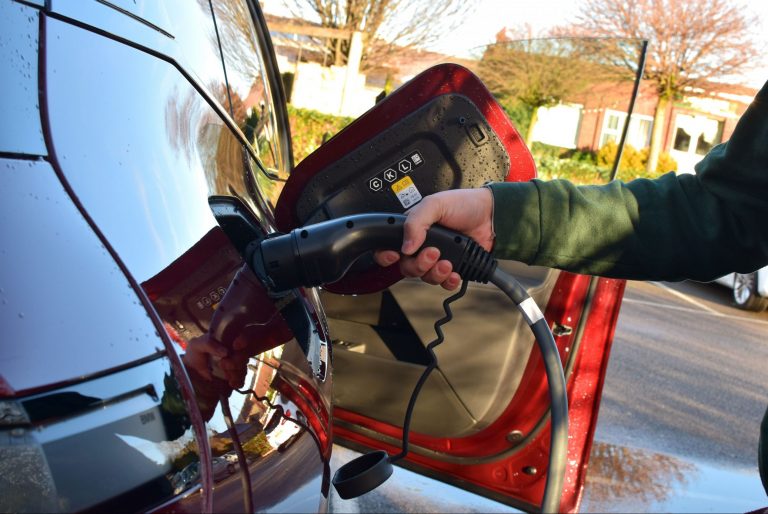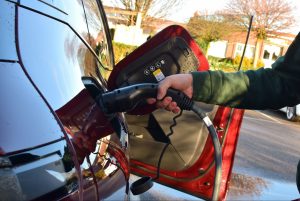 EV charge point management platform, Fuuse, along with innovators in energy and EV charger manufacturing. have been granted almost £200,000 to develop an end-to-end V2X (vehicle-to-everything) DC microgrid solution for fleets. The project seeks to provide support for the National Grid as EV uptake continues to accelerate putting rising pressures on energy demand.
The project, already under way, explores the efficient distribution of energy between EV batteries and other site components such as buildings, other vehicles, or local generation sources such as solar panels and wind turbines.
Joining Lancaster-based Fuuse are TPS (Turbo Power Systems), providing their Velox ultra rapid Electric Vehicle charging hardware which uniquely can both charge and discharge vehicle batteries to enable V2X, while fleet electrification specialists, Gridicity, joins the consortium to provide smart intelligent forecasting of energy demand and supply. Fuuse will collate these insights and determine where the energy in the EV batteries will be moved from and to. Powering the crucial testbed on which to prove the capabilities of the new solution, is PNDC (Power Network Distribution centre) based at the University of Strathclyde.
Dr Will Maden, COO of Fuuse, said: "As momentum for EV uptake accelerates and more pressure mounts on fleets to make the transition, we must focus our efforts on resilience, for not only organisation sites, but the wider grid. We must enable fleets to transition as responsibly and efficiently as possible.
"This project is another step toward organisations becoming self-sufficient when it comes to their site energy infrastructure. Fleets who can harness and redistribute their EV battery energy where it is most needed will not only reap operational and financial rewards, but become a key player to providing the support the UK will need in its EV rollout goals."
::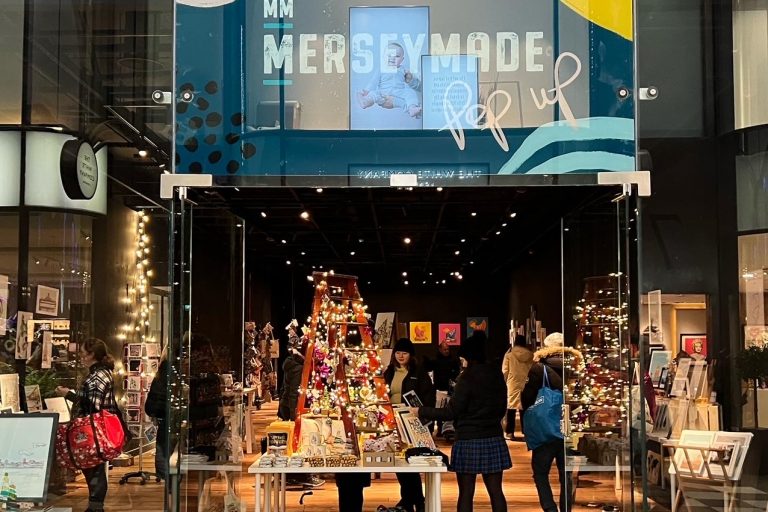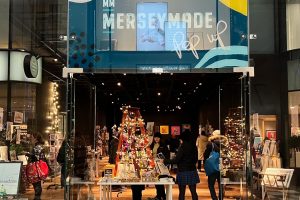 Retail site Liverpool One has reiterated its commitment to independent brands and innovative concepts with a pop-up by MerseyMade celebrating local artisans and artists' work in a celebration of the community's creativity.
Located on Peters Lane, the 3,200 sq ft MerseyMade pop-up showcases and sells the work of a selection of artisans from the Merseyside region. Items include original artworks, handmade cushions and bags, baby accessories and bath products, by artists including Jenny Dunlop, graphic artist Sophie Green, and textile specialist, Alistair McCready.
Established in Liverpool in 2019 and renowned for providing a hub for local artists, MerseyMade aims to grow and support the vibrant and diverse community of creatives within the region, and, together with Liverpool One, connect with a wider and more engaged audience. MerseyMade is on Peter's Lane until the end of January before moving to a second pop-up on Liverpool One's Manesty's Lane.
Chris Jukes, Liverpool One director at centre owner, Grosvenor, said: "MerseyMade has proved incredibly popular, but is just the beginning for 2023. We will be introducing more pop-ups throughout the year to complement the established, and highly successful, retail, food and drink, and leisure offer at Liverpool One."
Jenny Dunlop, creative director of MerseyMade, said: "We have been overwhelmed by the success of MerseyMade Liverpool One, with the gallery introducing so many new customers to so many local artists and artisans. The ability of Liverpool One to amplify our business is significant, and has been a great boost to the region's creative community."
::
Vertex Hydrogen has signed a 'Heads of Terms' offtake agreement for more than 200 megawatts of low carbon hydrogen with Northwich-based Tata Chemicals Europe (TCE).
TCE is one of Europe's leading producers of sodium carbonate, salt, sodium bicarbonate and other products used in the manufacture of food and animal feed, glass, detergents, chemicals and several other industry applications. In June 2022, Tata opened the UK's first industrial scale carbon capture and usage plant. The £20m investment captures 40,000 tonnes of carbon dioxide each year – the equivalent to taking more than 20,000 cars off the road.
Under the new offtake agreement, Vertex will supply TCE with hydrogen as the manufacturer continues to decarbonise its operations in the UK with a target of achieving net zero manufacturing by 2030.
Joe Seifert, CEO of Vertex Hydrogen, said: "We are thrilled to sign these Heads of Terms with TATA Chemicals Europe, as an industry leader driving tangible change to reduce emissions. This agreement marks another major step forward in the North West's energy transition, as Vertex continues to help build the UK's low carbon energy future."
Martin Ashcroft, managing director of Tata Chemicals Europe, said: "We have been supporters of Vertex and the low carbon hydrogen segment as a real opportunity to further reduce emissions at our world class CHP facility. This agreement marks the next step in our relationship as we continue our journey as a leader in industrial decarbonisation."