People: Clarke Nicklin; Spectrum X; Bromleys Solicitors; PWA Planning; Sambro International; Pannone Corporate; Norcros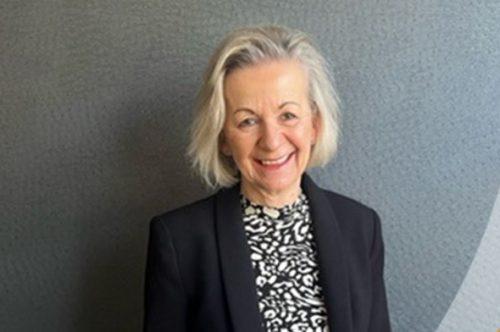 Clarke Nicklin Chartered Accountants has welcome new payroll manager, Susan Cusick to its team.
Susan joins at an exciting time for the business and comes with around 20 years of payroll experience.
She will be an integral part of the service offering to the firm's existing and future clients.
Susan said: "I am delighted to join Clarke Nicklin and take on the role of payroll manager, the business seems to be going from strength to strength and I'm glad to be joining at such an exciting time."
Clarke Nicklin is a firm of Chartered Accountants and business advisors based in South Manchester.
::
SpectrumX, a Knutsford-based health and pharmaceuticals company, has announced a key step in bringing its cosmetics line to market with the appointment of Emma McCance as formulation chemist to its technical team.
McCance will be responsible for developing and optimising product formulations. In her role, she will focus on designing and developing product formulations to ensure performance, safety, and efficacy, as well as sourcing ingredients, creating prototypes, and scaling products for manufacture.
The hire emphasises the SpectrumX's commitment to building a robust in-house technical team that has the deep knowledge of molecular compounds to develop the company's proprietary formulation of stablilised hypochlorous acid (HOCl) for skincare, which will form the basis of the cosmetics line. HOCl has been gaining ground as a popular ingredient in skincare products due to its gentle antimicrobial properties.
Damien Hancox, CEO of SpectrumX, said: "We are thrilled to welcome Emma, who will play a pivotal role in building the in-house expertise to innovate and develop our cosmetics line, which has the largest scope of product possibilities. Emma's experience in formulation and in-depth knowledge of molecular ingredient compatibility will be an asset as we create a line of products to cleanse, tone, and repair skin for future rollout across B2B and B2C markets."
::
Law firm Bromleys has continued its expansion with the arrival of Michelle Wood as a solicitor in its wills, probate and planning for the future team.
Michelle worked as a legal secretary for a number of years before undertaking the Masters in Law and Practice course at Huddersfield University and graduating in 2015.
She qualified as a solicitor in 2019. Michelle specialises in will drafting and execution, estate administration and Lasting Powers of Attorney provision for clients.
Michelle has joined Bromleys from a firm in Middleton. She said: "It's refreshing to be part of a welcoming team at Bromleys with similar values.
"I am super-excited about my future with the firm and the friendly, supportive and inclusive environment here."
Michelle is the latest addition to the wills, probate and planning for the future team, which is headed by senior associate, Francesca Rigby.
Last year its ranks were bolstered by the arrival of senior solicitor Joanne Jones and solicitor Jade Wright.
Francesca said: "Michelle's appointment further demonstrates the upward trajectory of the team. Over the past year it has gone from strength to strength, mirrored by the additional staff we have recruited. They are a tremendous asset to Bromleys, and we are excited for what is in store for them and the whole team in the coming months."
::
North West planning consultancy PWA Planning has promoted associate Dan Hughes to the position of planning director.
Dan joined the firm as a senior planner nine years ago, shortly after the consultancy was founded by Paul and Stella Walton.
With more than 15 years' experience in town planning, Dan has developed specialist expertise in the renewable energy, residential, sports and commercial sectors, gaining planning consent for hundreds of projects.
In his new position as planning director, Dan will also oversee the wider team's management of projects, helping clients navigate the planning system and driving client service across the firm.
Stella Walton, director of PWA Planning, said: "Dan has been instrumental to our success, making a vital contribution to our service standards and consistently delivering outstanding planning outcomes for our clients.
"His promotion is thoroughly deserved and I'm sure he will continue to play a leading role at PWA helping our clients to get development moving."
Dan, who lives near Chorley, said: "I've been on an amazing journey with PWA, growing personally and professionally. I'm delighted to have gained this promotion and look forward to helping the practice as we enter our next phase of growth."
A full member of the Royal Town Planning Institute, Daniel also holds a Masters in Town Planning from University of Manchester.
His project highlights include gaining planning for developments including the Ingol Golf Course redevelopment for Preston North End, Blackpool Football Club's training facility and Foresters Hall, a 22-storey tower block in Preston.
::
Bury-based toy manufacturer, Sambro International, has promoted Eric Markus into the newly-created role of chief commercial officer as the toy supplier looks to drive forward UK and pan-European growth.
As chief commercial officer Eric will continue in his role of leading Sambro's European sales operations, while assuming the incremental role of leading the firm's UK sales operation to growth and success, leading what will become a newly formed pan-European sales team.
Since joining the global toy company in 2011, Eric has played an instrumental role in growing Sambro's European operation to a turnover in excess of £55m per year, with further growth expected over the next 12 months.
Chief executive, Paul Blackaby, said: "Eric has been a driving force in the incredible growth of our European operation, helping push the brand and our team to new heights.
"As part of our senior leadership team he has demonstrated the skills, expertise, talent and energy to successfully lead our pan-European sales team. I'm excited to see how he will help take us forward into 2023 and beyond in his new role as chief commercial officer."
Eric Markus said: "I am absolutely delighted to assume the additional responsibility of UK sales and I look forward to successfully moulding the sales team into one coherent whole. My aim is to replicate our European success across all of our markets, including the UK, as we continue to grow over the coming years."
Sambro also recently announced a raft of internal promotions and new hires bolstering its senior leadership team to eight.
The new SLT includes Ben Armstrong (CFO) Clare Rix (brand and licensing director), Ed Whieldon (buying and sourcing director), John Mallett (product director), Steve Hunt (operations director) and Denise Scott (HR manager).
::
North West law firm, Pannone Corporate, has strengthened its team with a number of appointments, as it continues to invest in future talent.
As part of the latest recruitment drive, Joshua Dolan joins the firm as a solicitor in the dispute resolution team, where he will provide support across a range of areas, including advising on disputes for international clients. With particular experience in the UK and European transport sector, Joshua previously worked on the first ever collective proceeding case granted by the Competitions Appeals Tribunal on an 'opt-in' basis.
He is joined by Will Newman who has been appointed as a solicitor in the real estate team. He will work alongside partners James Harris and James Wynne. He will be responsible for advising on a wide range of transactions, including titles, refinance and leases for both landlords and tenants across a range of sectors, including hospitality, industrial and retail.
Ciara Scanlon joins in the employment team as a solicitor. Having recently qualified as a solicitor, she will support the team in delivering employment law advice, as well assisting in employment tribunal claims.
Ciara is joined by Natasha Mafunga who qualified in 2020. Natasha has been appointed as a solicitor in the litigation and dispute resolution team, where she will work across the team's specialisms, including contested trust and probate matters and commercial litigation.
Jack Taylor further strengthens the dispute resolution team, also joining as a solicitor. Jack will have a particular focus on real estate litigation, providing practical and commercial advice to a range of clients across the team's key sectors.
Renée Neophytou completes the raft of appointments, joining the corporate team as a solicitor, working alongside partners, Mark Winthorpe, Tom Hall, and Tim Hamilton. Renée will assist clients on issues including mergers and acquisitions, disposals, joint ventures, and shareholder reorganisations.
Paul Jonson, senior partner at Pannone, said: "As a firm, we're committed to hiring and investing in young talent. We recognise the value they can bring to the firm and our clients and I'm confident they will all be a real asset across our dispute resolution, corporate, employment and real estate teams."
Joshua Dolan said: "Pannone has an excellent reputation for the diversity and quality of its work, as well as its portfolio of clients. I was also attracted by the great team dynamic, not just within dispute resolution team, but across the entire firm, and I'm delighted to be joining at such an exciting time, in terms of growth and opportunity."
::
Wilmslow-based bathroom and kitchen supplies group, Norcros, will have a new chief executive, from March 31, 2023, after current CEO, Nick Kelsall, told the bord he will step down from the board.
The business has confirmed that Thomas Willcocks, currently the group's UK business director, will succeed Mr Kelsall as CEO.
Kelsall was appointed CEO in April 2011, having joined the company 30 years ago, and over the past 12 years has transformed the group through the successful execution of a focused growth strategy into a highly profitable and resilient business with strong brands.
The group has delivered an enviable track record of sustained domestic and international growth during Nick's leadership, through his strategic vision and business acumen. Nick previously served as the group's chief financial officer from October 1996, having joined Norcros in 1993. To ensure a smooth and effective handover, Nick will remain an employee for a period of 12 months from today (January 30).
Thomas Willcocks will assume the role of chief executive, effective April 1, 2023. Until then he will be CEO designate. Since August 2021, Thomas has been a member of the executive team at Norcros as business director UK with operational responsibility for the group's UK business segment. Prior to his move to the UK, Thomas was, from 2009, managing director of Norcros South Africa where he led the transformation and profitable growth of the South African business,
David McKeith, acting board chair, said: "Nick has devoted the majority of his career to Norcros and has converted it into the resilient, profitable and market leading business it is today. I know that all Norcros shareholders, directors and staff will join me in thanking him profusely for everything he has done for the group. We all wish him well for the future.
"Thomas has been a key executive, in South Africa and now in the UK, throughout my time on the Norcros board. I am delighted to see his appointment to CEO from 1 April 2023. The board has every confidence that he will build on Norcros's strong position and continue our growth trajectory."
Nick Kelsall said: "It has been both a privilege and an honour to lead the Norcros business which has been a huge part of my life. Norcros has been transformed and is unrecognisable from the business that I joined 30 years ago. The business is in great shape with huge opportunities, and I am immensely grateful for the support of the very talented colleagues that I have worked with right across our business globally. I wish them every success for the future. I know they will continue to offer Thomas their full support and I am confident that the business will continue to prosper in the years ahead."
The company will release its next trading update on April 13, 2023, post its year end on March 31, 2023.