HS2 scrapping Euston hub "makes no sense"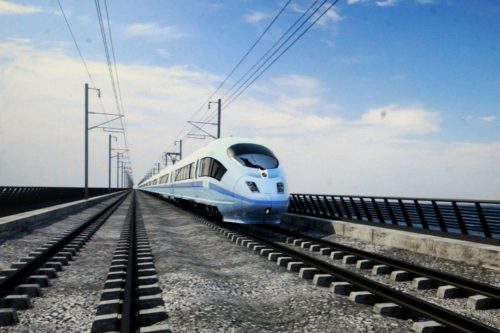 The Government are considering a plan to scrap the HS2 terminal at Euston according to reports this morning.
Citing inflationary pressures and rising costs, the planned Manchester and Birmingham high speed rail link will instead terminate at Old Oak Common in Acton, to the west of London. Travellers to central London would then use the new Elizabeth Line.
Phase 1 of HS2 between London and Birmingham was budgeted at £40.3bn at 2019 prices.
The whole of HS2 was meant to cost £55.7bn when it was set in 2015. Since then the project has been scaled back with the Leeds link scrapped last year and plans for a tunnel and underground station at Manchester Piccadilly knocked back in favour of a cheaper surface option.
Henri Murison, chief executive of the campaign group Northern Powerhouse Partnership said: "The inflationary pressures are real, but this response makes no sense. Having already cut off Leeds, then don't go to central London – you really have to wonder how anyone in government thinks any of this will support growth."
A spokesperson for the High Speed Rail Group said: "Cancelling Euston would be the height of folly.
"The construction site is already very well progressed. Works have been under way there for five years and already hundreds of millions have been spent.
"Old Oak Common station has nowhere near enough platforms to serve as the London terminus.
"Indeed, if it was, there would only be enough capacity to allow London-Birmingham shuttle services on HS2. In very simple terms, if Old Oak Common is the terminus, you cannot have HS2 services reaching Manchester.
"If you cut off Euston, you also cut off Manchester and the rest of the North.
"Finally, if the suggestion is to merely delay the opening of Euston, then it is true that you may save some money in the very short term. But by delaying works, allowing more construction inflation to creep in, you will actually add to the overall cost. It would be a total false economy.
"We need to take a long term view and build HS2 in full."
However, this afternoon, Chancellor Jeremy Hunt confirmed that HS2 will end at Euston, saying the Government is committed to ensuring the high-speed project reaches Euston.