KPMG to go big on tech in Manchester as profits soar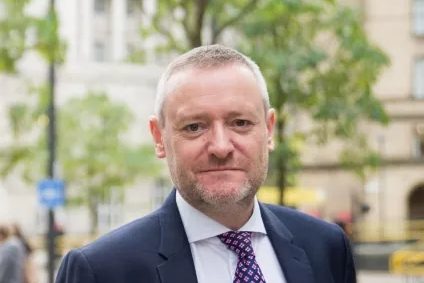 KPMG made profits of £449m for the financial year ended 30 September 2022 recording a 16% rise in revenue from £2.35bn to £2.72bn.
This strong performance by the Big 4 accountancy and professional services firm follows a record level of investment  of £130m into new hires, alliances and technology.
These investments included the £5.5m creation of Ignition North, a new 25,000 sq ft innovation and technology hub in the firm's Manchester office, which will open in 2023, and the formation of a new joint venture with venture capital advisory firm Acceleris, to support entrepreneurs across the UK to access finance and grow their business. 
Speaking to TheBusinessDesk.com this week, Warren Middleton, office senior partner at KPMG in Manchester, also put a brave face on the recent departure of his friend and colleague Jonathan Boyers.
Boyers is on 12 months gardening leave, and currently holidaying in the Maldives. He said in January: "I believe the next 10 years will see a reshaping of the Corporate Finance mid-market and I plan to play a pivotal role in that as it happens."
Middleton said he is confident the corporate finance team is in good shape. He confirmed Christian Mayo is to return to Manchester to head up the corporate finance team in the North. Middleton said the firm is taking an increasingly sector-based approach to corporate finance with a specialist technology team in Manchester. 
Mayo has worked across private equity and mergers and will continue to head up KPMG Corporate Finance's public company and Technology Team's in the UK. 
Middleton said: "I'm incredibly proud of our team in Manchester which has provided crucial support for clients during a period of immense change, disruption and uncertainty in the economy. This has been underpinned by our sustained commitment to our people, technology and alliances at both a regional and national level.
"A particular highlight for us in Manchester has been the announcement of our £5.5m Ignition North centre, which has been designed to spark innovation and support digital transformation. We can't wait to launch the 25,000 sq ft space this Spring and know that it will become an important part of the city's thriving tech centre. Equally, establishing KPMG Acceleris recognises the role that private capital will play in fuelling that growth here and across the country. The venture's new site at No1 Circle Square is also further evidence of our continued investment in Manchester and confidence in the region's true economic potential.
"We now have more than 1,300 colleagues based in Manchester, making us one of the largest KPMG offices in the country and have seen growth across all our service lines in audit, tax and legal, consulting and deal advisory. We remain focused on investing in that team for the future through new hires having taken on a significant number of experienced hires, as well as nearly 150 apprentices and graduates through various programmes over the past year. We also recognise the immense talent we have here and the contribution they make having announced promotions across our firm, including eleven new partners.  We're committed to building an inclusive team with diverse and cutting-edge talent that can continue to make a real difference to our clients.
Also commenting on KPMG's annual results, Jennifer Lee, office senior partner at KPMG in Liverpool, said: "Our Liverpool office provides an important hub for specialist support to help organisations in Merseyside meet some of their most complex challenges. Over the past year we've continued to invest in our people, partnerships and technology so that our clients can realise their potential during such an uncertain and disruptive period of the economic cycle.
"That includes making a number of promotions to recognise the quality of talent and commitment of the team we have in the city, as well taking on experienced and new hires to continue the growth of our now 140-strong team based on the bank of the Mersey. We're seeing strong growth across our service lines, not least in our M&A practice and our offering to support private enterprises."
Nationally a strong M&A market saw the firm's Deal Advisory team record net sales of £443m, an increase of 24% on the prior year. 
The firm's audit practice saw net sales increase by 10% to £695m, while its tax and legal division delivered strong growth of 13%, with sales reaching £455m. 
National senior partner Jon Holt said: We are investing heavily now, to ensure we have the right people and technology in place to help our clients through the challenges they may face in the coming year." 
The firm also revealed the £2.72m remuneration of Holt, Middleton's predecessor in the North West.