Cheshire fashion brand Sosandar mourns non-executive chairman, Bill Murray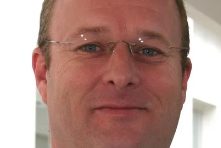 Sosandar, the Cheshire-based online fashion brand, has announced the death of its non-executive chairman, Bill Murray.
Co-CEO's Ali Hall and Julie Lavington, said: "It is with great sadness that we learned of the passing of Bill over the weekend.
"He will be deeply missed by all who had the privilege of working with him. Bill has left a lasting legacy to the business and his dedication and commitment to the success and growth of Sosandar will be deeply missed.
"Our thoughts and condolences to Bill's family and loved ones during this terribly difficult and sad time."
Mr Murray had worked with the founders of Sosandar since early 2014, assisted them with fundraising and numerous aspects of bringing the business to life and had chaired the Sosandar board since its inception at the start of 2016.
He had extensive experience in the media industry, having spent 22 years until 2008 with one of the largest independent media companies, Haymarket Media Group.
Since the late 1990s he focused on the digital arena. He served as managing director of digital strategy at Haymarket where he developed online business across the Haymarket Group and led a number of successful launches and acquisitions.
Over the past 10 years, Mr Murray worked across a portfolio of digital, media and other commercial organisations, providing strategic and commercial direction on both a non-executive and consultancy basis.
He had been chairman of The Hollins Murray Group since 2009, a North West-based commercial property group that now has a portfolio valued at more than £100m.
He chaired the board of 10ACT Ltd, trading as Trackback, a software company that provides lead follow-up and customer experience improvement services to the automotive industry worldwide.
He was also a director of Jayess Assets Limited, and was founding chairman of the UK Association of Online Publishers from 2002, a position he held for four years and was chairman, then president of his beloved Camberley RFC between 2006 and 2014.