Report filed on conduct of Inc and Co director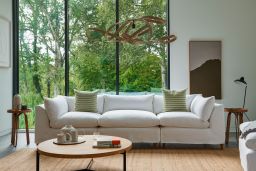 A report is being sent to the Secretary of State for Business concerning the conduct of a director of Manchester-founded 'private equity disruptor' Inc & Co.
Big Issue North has reported this week that administrator Marco Piacquadio of FTS Recovery has filed a report at Companies House over the affairs of digital agency Skylab which Inc & Co acquired in a distressed purchase from its founders in May 2020.
And in a development to a story in TheBusinessDesk.com earlier this year, Inc & Co have again clashed with liquidators of luxury furniture brand Maker & Son over claims they have retained the intellectual property.
But the revelations over Skylab outlines the circumstances surrounding Skylab's administration, which commenced in August 2022, and is expected to owe HMRC £651,746.69 in deductions from employees' wages and outstanding VAT. HMRC filed a petition to wind up the company, which counted Manchester Utd, Manchester City, Formula 1 teams and the International Olympics Committee among its clients.
Piacquadio says Skylab debts of £20,000 have not been collected because of "a lack of information from the company, which has not been compliant with the Administrator in order for any progress to be made in releasing this asset". 
In the report, seen by TheBusinessDesk.com, Piacquadio says he has identified "areas which may warrant further investigations" in order to make further recoveries.
Piacquadio has a responsibility to report any concerns over the conduct of a past or present director, which has led him to do so. "I confirm that the report to the Secretary of State has been submitted along with supporting evidence of misconduct identified," he writes.
We have contacted Inc & Co's "legal team" for comment, but have yet to receive a reply.
In other developments, Inc & Co is claiming it has licensed the brand of bust furniture business Maker & Son to a new manufacturing partner, thus pivoting its commercial model following the sale of the company in summer 2022 and related legal challenges.
In January TheBusinessDesk.com reported on how the administrators were investigating activity at the business and that the directors had been as uncooperative to administrators as they had been responsive to our enquiries.
A new company – Maker & Son Licences Ltd – claims to own Maker & Son's intellectual property – and will now be responsible for maintaining the brand for the long-term by managing licensing agreements in the UK and overseas.
The first new licensee announced is the experienced team behind one of the brand's existing manufacturers, The Hastings Sofa Company.
However, Ben Jones and Arvindar Jit Singh of specialist advisory firm FRP continue to act as Joint Liquidators of MSOLD 1 Limited, the "Company" (formerly known as Maker & Son Limited). They were granted an application to place the business into liquidation by the Court on 18 November 2022.
"The conversion to liquidation by the Court automatically voided the purported transfer of the company's business and assets to Maker & Son Ops Limited ('Ops') on 20 September 2022. Ops is a separate but connected entity, with the director of the Company also being the director of Ops.
"In December 2022, through further Court proceedings, the Liquidators secured control of the company's warehouse facilities and remaining stock. The Liquidators are now undertaking a review and reconciliation of the company's stock.
"The Company has not taken any orders or received any customer payments since entering into administration on 3 October 2022. Any such orders and payments would have been facilitated and received by different legal entities to the Company over which the Liquidators have no control or visibility. The Liquidators continue to receive enquiries from customers saying their orders have not been satisfied and will continue to support these customers where possible.
"The Liquidators will also continue to verify and secure any further assets of the Company including Maker & Son intellectual property, in respect of which the Liquidators have not to date entered into, or consented to, any sale or agreement for its use."