City Round-Up: Convatec; Franchise Brands; Urenco; NWF

Annual revenues rose at Deeside-based medical products business, Convatec, but pre-tax profits were almost halved, driven by inflationary headwinds on raw materials and freight, it revealed today.
Sales for the year to December 31, 2022, were $2.073bn, up from $2.038bn, but profits before tax of $81.9m were down from $151.3m the previous year.
However, the group is recommending a three per cent increase in the dividend 6.047 cents per share for investors.
As at December 31, 2022, the group's cash and cash equivalents were $143.8m (December 31, 2021: $463.4m) and the debt outstanding on borrowings was $1.211bn (December 31, 2021: $1.344bn). Debt was driven by strategic investments in acquisitions, higher capital expenditure to support future growth and increased inventory to improve resilience.
The group successfully refinanced its bank facilities in November 2022, with $1.2bn committed for five years at slightly improved margins over base rates compared with the previous facilities, comprising a multicurrency revolving credit facility of $950m and a term loan of $250m, both with maturity in November 2027. The group's $500m senior unsecured notes, issued in October 2021, remain in place with maturity in October 2029.
As at December 31, 2022, $472.8m of the multicurrency revolving credit facility remained undrawn. This, combined with cash of $143.8m, provided the group with total liquidity of $616.6m at December 31, 2022 (December 31, 2021: $663.4m). Of this, $19.2m was held in territories where there are restrictions related to repatriation (December 31, 2021: $37.5m).
More than 90% of Convatec's revenue is now derived from chronic care categories as it entered the attractive wound biologics segment and exited non-core hospital care and related sales.
Looking ahead, Convatec expects organic revenue growth to be between 4.5-6%, consistent with its medium term target shared at the capital markets event in November.
The group said it remains focused on expanding its operating margin by growing revenue, improving mix/price and delivering on its simplification and productivity agenda. Inflation is expected to remain a significant headwind in 2023. In addition it anticipates labour inflation and on that basis expects modest further improvement in the adjusted operating margin in 2023 to at least 19.7% on a constant currency basis.
Chief executive, Karim Bitar, said: "Convatec achieved good sales growth and, despite the challenging market backdrop, delivered positive adjusted operating margin expansion, ahead of guidance.
"Over the course of the year, we continued to make progress with our FISBE strategy, launching three new products and improving our competitive positions. The resulting financial performance is further proof that Convatec is pivoting to sustainable and profitable growth."
::
Record organic growth in the UK B2B division helped Macclesfield-based multi-brand franchise business, Franchise Brands, drive sales and profits in the year to December 31, 2022, it revealed today.
It also announced its B2C division is up for sale, following a strategic review.
Turnover increased by 72% to £99.2m, reflecting growth in the B2B division, complemented by the acquisition of Filta. Profit before tax increased by 78% to £10.3m.
At the year end the group had net cash of £8.m, up from £6.5m the previous year.
A final dividend of 1.1p per share is proposed (2021: 0.9p per share), giving a 33% increase in the total dividend for the year to 2p per share (2021: 1.5p per share).
Trading in the current fiscal year has shown good momentum in the B2B businesses, reflecting defensive growth opportunities for its essential services to resilient and diversified sectors.
Filta International maintains excellent progress in North America.
And the strategic review has concluded that there are greater opportunities for the group for organic, acquisitive and international growth within the B2B franchise sector. The B2C division is, therefore, being offered for sale.
Chief executive, Stephen Hemsley, said: "2022 was another significant and highly successful year for the group, with a strong performance driven by record organic growth in the group's UK B2B division complemented by the transformational acquisition of Filta, which has performed ahead of our expectations.
"The excellent momentum in the B2B businesses has continued in 2023 to date, as we capture the defensive growth opportunities afforded by the group's mostly essential services, strong leadership positions in its chosen markets, and reputation for high quality, reliable services among its diversified client base."
He added: "We look forward with confidence to expanding the business organically and by seeking further earnings-enhancing acquisitions. We have clear opportunities to grow our franchise businesses through further investment in sales and marketing, supporting franchisees to expand their services, and leveraging efficiency-enhancing technology.
"In addition, our focus on B2B franchise businesses provides a strong platform from which to seek selective acquisitions of van-based businesses that provide essential services, as we seek to expand our international footprint."
::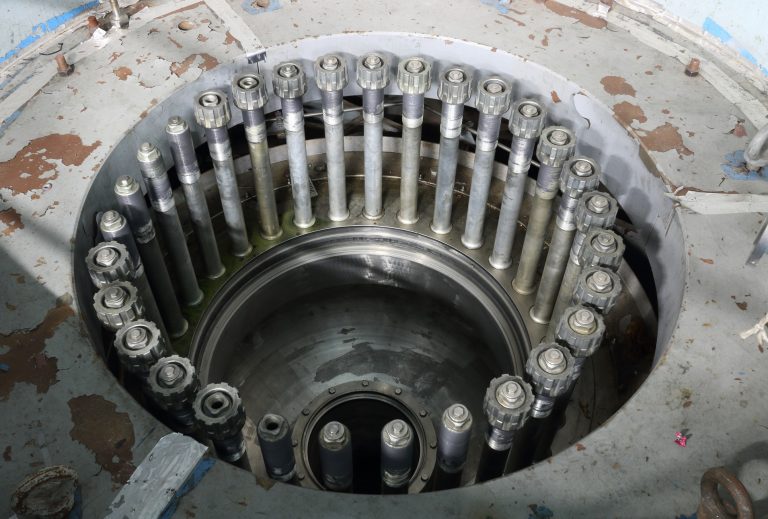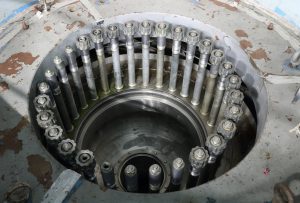 Uranium processing specialist, Urenco, said its annual results published today demonstrates its "dedication and resilience in the face of geopolitical and economic uncertainty".
The ompany is based at Capenhurst near Chester, and produces enriched uranium to enable nuclear power stations around the world to generate electricity. It employs around 300 people.
Revenue increased to €1.716bn (2021: €1.669bn), although EBITDA declined to €824.6m (€971.1m in 2021) due to higher nuclear provisions and increased costs as the business repositions itself for growth opportunities.
Net cash at December 31, 2022 was €627.2m, which compares with net debt of €11.5m in 2021.
The order book is up by 24% since the start of the year to €10.8bn.
Chief executive, Boris Schucht, said: "Urenco's full year results for 2022 demonstrate our dedication and resilience in the face of geopolitical and economic uncertainty.
"The invasion of Ukraine has had repercussions around the world.
"In addition to the need to use low carbon technologies to combat climate change, there is now a focus on energy independence and security of energy supply. As a result, more countries are turning to nuclear or expanding their existing nuclear supply. This has led to visible growth in the long term demand for our enrichment services."
He added: "We have responded by launching a programme to upgrade and potentially expand our enrichment capacity at all four of our sites. Price levels in the uranium enrichment market are becoming more sustainable, which will facilitate long term investment in our business, underwritten by long term customer contracts. This has also resulted in the reversal of impairments recorded in previous years against our US facility."
He said Urenco's finances remain strong.
Looking ahead, he said: "We are a unique uranium enrichment company and due to our international diversity we offer security of supply to our customers. We have enrichment facilities in four countries and our operations are underpinned by robust international treaty commitments on nuclear safeguards and non-proliferation.
"We are signing new contracts and amending existing contracts, maintaining our customer base and raising our profile in new markets. We have long term visibility in our order book, extending into the 2030s.
"We are optimistic about the prospects for our core enrichment business as the market looks to low carbon and carbon free technologies alongside prioritising security of supply. There are also significant opportunities in the market for advanced fuels and stable isotopes which we believe we are well positioned to offer."
::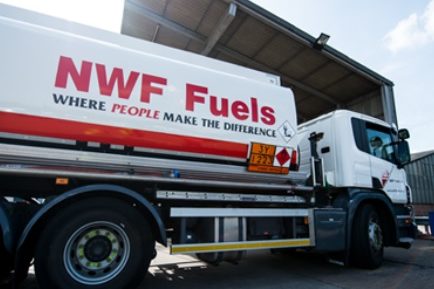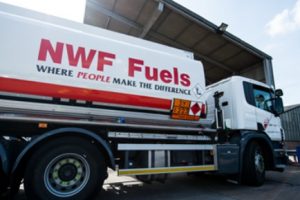 Nantwich-based food, feed and fuel distributor, NWF Group, said it expects its full year results, to May 31, 2023, will be significantly ahead of market expectations, with full year headline profit before tax not less than £17.5m.
In January the group announced record first half results, and said the momentum has been carried over into the second half of the financial year.
It said trading in all three divisions has continued to be strong, with performance across the third quarter ahead of internal expectations, including the benefit of a good first contribution from the Sweetfuels business, acquired in December 2022.
It added: "Whilst final quarter trading continues to be subject to seasonal factors, the strong year to date performance together with the supportive backdrop entering March means that the board now anticipates the group's full year result to be significantly ahead of market expectations with full year headline profit before tax not less than £17.5m."