Robots roll-out across Sale as Co-op starts autonomous delivery service

Robots will be taking to the pavements of Sale from today (March 15) after retail giant, the Co-op, launched remote grocery deliveries in the Greater Manchester area.
The Manchester-based group is working with Starship Technologies, an Estonian company with a San Francisco HQ, and Trafford Council on providing the autonomous deliveries, which are already a familiar sight in Milton Keynes, Northampton, Bedford, Cambridge and Leeds.
Orders are made through the Starship food delivery app with groceries picked fresh in local Co-op stores and delivered to customers in the community on-demand, quickly and conveniently.
Starship's robots are battery powered, lightweight and travel at the speed of a pedestrian. They use a combination of sensors, artificial intelligence, and machine learning to travel on pavements and navigate around any obstacles, while computer vision-based navigation helps them map their environment to the nearest inch.
The service in Greater Manchester will initially be available to 24,000 residents across 10,500 households. Orders are made through the Starship food delivery app, which is available for download on iOS and Android.
Customers schedule their delivery, then drop a pin where they want their delivery to be sent. They can watch the robot travel in real-time via an interactive map, and will receive an alert when it arrives, and can meet and, then unlock the robot's lid through the app to retrieve their groceries.
Chris Conway, eCommerce director, Co-op, said: "We are committed to exploring new and innovative ways to increase access to our products and services, and delighted to be able to roll-out autonomous robots to provide additional online flexibility and choice in Greater Manchester."
Andrew Curtis, UK operations manager at Starship Technologies, said: "We are very pleased to offer the benefits of autonomous delivery to thousands of residents in Greater Manchester from today and continue our expansion in the North of England.
"The robots provide ease and convenience for people, while also making a positive contribution to reducing congestion and carbon emissions. We are confident that the service will be well received and look forward to a long-standing relationship with Trafford Council to hopefully roll the service out further in the months ahead."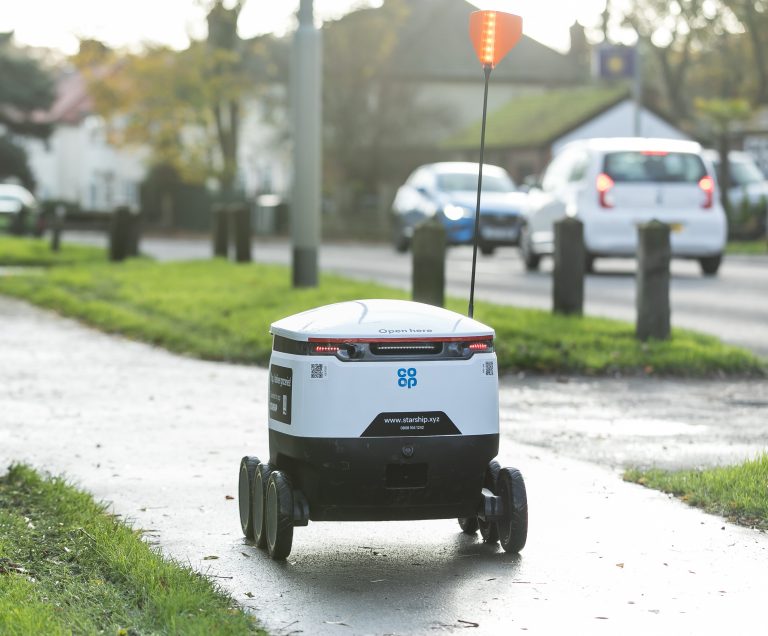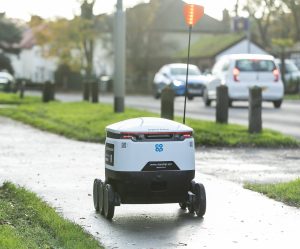 Cllr Stephen Adshead, Trafford Council's executive member for environmental services, said: "The robots are a lot of fun and it will be great to see them taking to the streets of the borough. But there is a more serious message here – Trafford Council is totally committed to helping the environment and reducing our carbon emissions and the electric robots could well contribute towards those aims."
Starship Technologies will celebrate five years of commercial service next month, and since launch the company's robots have safely completed more than four million deliveries around the world.
Globally, the robots undertake 140,000 road crossings every day, with people using the service for its convenience and ease of use to fit shopping around their busy lives. This includes the nearly 25% of Starship's customers who either have, or live with someone that has an accessibility need.