TLT celebrates ten-year anniversary in Manchester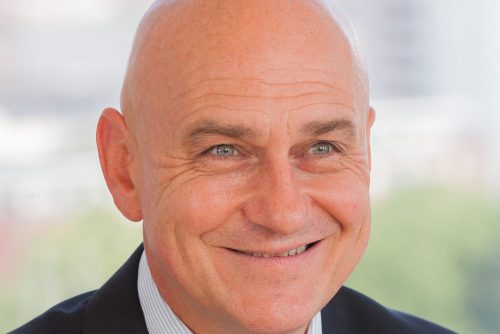 UK law firm TLT is celebrating its first decade of legal practice in Manchester.
TLT's Manchester office opened its doors in summer 2013, aiming to meet local clients' growing demands and to further develop the firm's national presence.
Based in the commercial heart of the city, the team initially comprised eight professionals offering commercial contract, commercial litigation and IP litigation services.
Driven by client success, the office has grown in size and revenue year-on-year ever since. Today, the team makes up over 180 people working across seven sectors, including real estate, financial services, retail, leisure food and drink, future energy, government and public services, and digital, amounting to a full-service office with a diverse range of legal insights and a breadth of specialisms.
Graeme Orchison, partner and head of location in Manchester commented: "Before the Manchester office, we were servicing NW based clients from our established offices in Bristol, London, Glasgow, Edinburgh and Belfast. When several major financial services and retail clients requested we provide a more permanent physical presence in the North of England, TLT recognised a valuable opportunity to expand into one of the largest and fastest-growing legal centres outside London."
Over the past decade, TLT has set the pace for legal service in Manchester, with the firm being singled out for various notable awards. Most recently, this has culminated in TLT winning Manchester Law Firm of the Year at the Manchester Legal Awards 2022 for the firm's outstanding commitment to delivering excellent client advice and establishing a progressive people-first culture, all the while completing some of the most significant deals in the UK.
In the recent Legal 500 Northern Powerhouse Awards 2022, the firm was shortlisted for Law Firm of the Year and restructuring and insolvency partner Alastair Lomax won the prestigious Finance Lawyer of the year award. Property litigation partner Matthew Forrest was nominated for Real Estate lawyer of the year with tech, intellectual property (IP) and data senior associate Grace Roddie being shortlisted for the rising star of the year award. These individuals represent the wider quality of exemplary talent making up the firm's presence in the city.
TLT's corporate team is renowned nationwide as a leading UK advisory practice, having worked on some of Manchester's most prominent deals. Their work has led to several wins and nominations for 'Deal of the Year' awards, most recently for the firm's work advising active growth capital investor BGF on its investment into apprenticeship training provider Apprentify, recognised by the North West Rainmaker Awards 2022.
Manchester's Leisure team have recently completed a deal with Roxy Leisure, advising them on the launch of King Pins, their flagship bowling alley opening at Trafford Palazzo. TLT's Manchester office were also one of only three law firms to secure appointment to ARA Venn's legal panel to help deliver the £3bn Affordable Housing Guarantee Scheme 2020 (AHGS 2020), a government backed scheme under which loans are made to providers of social housing to assist with the development of much needed affordable housing, both regionally and nationwide.
The firm's continued work for boohoo is testament to the strength of client relationships and ability to deliver on the most high-profile retail transactions.
With legal professionals constantly in and amongst the region's local business community, the firm's teams are highly aware of the market's specific challenges and opportunities. In 2021 for example, partner Claire Graham joined the board of the new North West Fraud Forum, bringing together public and private sector counter fraud professionals to help Manchester businesses combat increasing incidents of fraud and cybercrime.
TLT's people-first culture has been instrumental in the Manchester office's success over the past decade. The office has played a significant part in spearheading TLT world – the firm's commitment to providing a fully flexible, progressive and inclusive work environment.
This attitude has undoubtedly led to TLT's status as one of the fastest growing law firms in the UK. Senior recruitment of high-profile legal professionals continues to accelerate, with Caroline McEvoy joining as legal director and Thomas Lillie as managing associate in 2022.
In the last ten years, TLT in Manchester has positioned itself as a leader in terms of its sustainability credentials. Recently, TLT has signed a lease taking over the top two floors of Eden in Salford – a space designed to be the most sustainable office development in the UK. This move not only reflects TLT's commitment to its net zero targets, but also to investing in Manchester's bright future and the firm's continuing role within the region.