Salford's The Accounts Company snapped up by Big 15 firm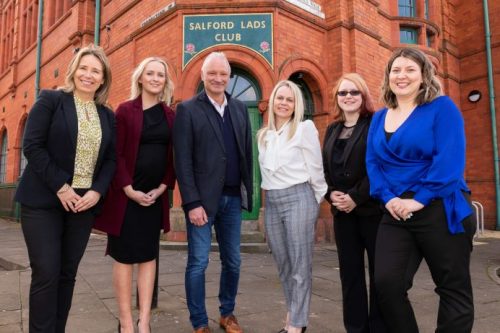 Accountancy and business advisory firm Haines Watts has acquired The Accounts Company, following the retirement of its founder Peter Rushton after 16 years. 
Based in Salford, The Accounts Company is a single site firm of accountants and advisors who specialise in business planning, cloud technology and advising growing companies. 
The acquisition comes as part of Haines Watts' organic and acquisitive growth strategy and will see the firm brand as Haines Watts Salford.
David Fort, managing director of Haines Watts Manchester, said: "The acquisition is a brilliant opportunity to bring our Haines Watts offering to the great city of Salford, whilst expanding our geographic presence across the River Irwell and simultaneously connecting with the thriving business community in Salford.
"Not only will the move expand our cloud accounting offering and expertise in Xero, it will also afford an opportunity for both of our offices to work together and cross-fertilise services and expertise to enhance our client experience." 
The Manchester office is 40 strong and includes four directors, including Fort, who has been with the firm for 23 years. Nationally the firm has over 50 offices and employs 1000 people, placing it in the top 15 firms in the country with North West offices in Manchester, Liverpool, Altrincham, Wirral and now Salford.
Speaking on joining the Haines Watts team, Natasha Hilton, client manager said: "We will continue to build upon the achievements of The Accounts Company, whilst delivering the same high-quality level of service, with the advantage of being able to offer more specialist services to the people and businesses we work with going forward.
"As a team, we're really looking forward to being part of the positive working culture that Haines Watts emulates; building upon our prior knowledge and skills and foremostly being able to the offer new opportunities for both the team and our clients."