Palatine-backed FourNet accelerates growth with strategic bolt-on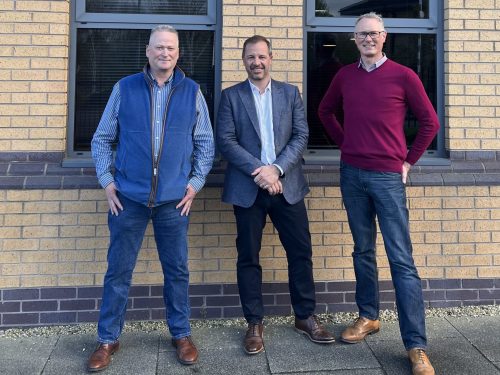 IT services company FourNet, a specialist in digital transformation and customer experience, has made a second significant strategic acquisition since securing investment from mid-market investor Palatine. 
The company has acquired Nowcomm, a cybersecurity, network infrastructure and collaboration consultancy based in Derby with 34 employees and a bluechip customer base spread across the public sector and large businesses. 
The business was founded 18 years ago by former Cisco employees Mark Lamont and James Baly who saw a gap in the market for a consultative-led Cisco business, focused on engineering and technology. Nowcomm is one of only two Cisco Gold, Master Security and Master Collaboration accredited partners in the UK. 
The acquisition of Nowcomm significantly enhances FourNet's cybersecurity and network infrastructure offering to customers and brings its employee headcount to over 200. 
FourNet clients include 10 Downing Street, the Cabinet Office, HM Treasury and the Bank of England.
Richard Pennington, co-founder and chief executive of Trafford Park, FourNet, said: "As one of the leading Cisco partners in the UK, Nowcomm brings with it a wealth of specialist skills and expertise which will enable us to provide a significantly enhanced cybersecurity, networking and collaboration offering to our customers – from central government to blue light and other critical services. 
"With the post-covid convergence of the IT and communications marketplace and the increasing pace of digital transformation, it also provides Nowcomm with access to a broader spectrum of solutions and customers. Today's strategic acquisition, and the ones to follow, will enable us to maintain our position as the partner of choice for public sector and enterprise customers." 
Last year, FourNet acquired infrastructure and security firm C>Ways, and in 2021 bought ComputerTel. 
James Painter, senior investment director at Palatine said: "Adding capability through strategic mergers and acquisitions is a key part of FourNet's growth strategy with Nowcomm representing the second acquisition since our investment in 2021. This acquisition will enable FourNet to expand its offering to customers and we are keen to support the group in making additional acquisitions in the future. 
"Nowcomm is a strong cultural and strategic fit for FourNet with an excellent commitment to its customers. Its recent investment in its own security operations centre underlines its status as a best-in-class consultancy, and we see this acquisition as an important step in FourNet's growth plan." 
Alongside acquisitions, Palatine has supported FourNet's organic growth strategy including its investment in establishing a customer experience  unction led by former Capita executive Oliver Bareham, who joined in summer 2022. 
FourNet were advised by BDO (Chris Heatlie), Gateley (Leigh Whittaker and Hannah Serene) and Megabuyte (Philip Carse). 
A team from Grant Thornton led by Nick Gillot advised Nowcomm's shareholders.