Surface Transforms now a serious participant in auto world, but losses persist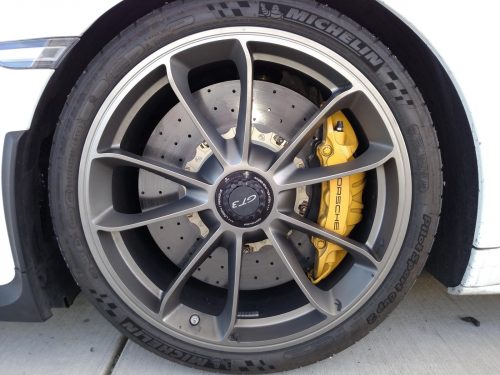 Brakes manufacturer Surface Transforms has become a "serious participant" in automotive supply chains and has £175m of orders stacked up from major car manufacturers.
However, the positive sentiment wasn't enough to stem losses largely caused by production issues at its Knowsley plant. 
The company made anticipated losses before taxation was £6.0m (2021: £4.6m) on rising revenues of £5.1m (2021: £2.4m), but the business has £14.9m in cash and continues to invest in the future with capital expenditure in the year reported at £8.3m (2021: £3.9m).
In a candid statement to the market this morning the company admitted "almost all our, more than 20, manufacturing sub-processes have had scale-up problems", but said most have been resolved with one core problem that has taken several months to satisfactorily resolve, made worse by supply chain issues for furnace insulation. 
The company said this issue particularly impacted financial performance in Q4 2022 and Q1 2023. 
However, the company said demand has increased from £2m sales in 2020 to approximately £20m in 2023 and £30m in 2024. Installing the capacity to meet this demand and troubleshooting the technical problems incurred in the initial volume production runs was the prime focus of 2022.
Using code words to describe the ongoing relationships with car manufacturers, such as OEM 1 and OEM 10, the company said the last year was one of "exceptional commercial success catapulting the Company from being regarded as a start-up to becoming a serious participant in the plans of mainstream automotive companies", winning £175m (lifetime value) of new orders in the year taking the total order book to £290m (lifetime value).