Seven-figure funding deal for new recycling centre helps create 40 jobs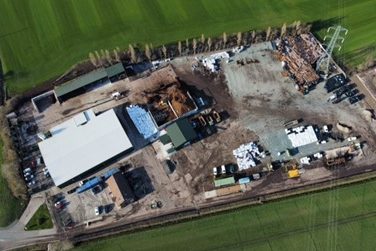 A seven-figure investment by HSBC UK will enable a Wigan-based sustainable waste management company to expand.
SED Services has used the bank's finance package to open a new recycling centre in Kirkby, Liverpool.
The new 10-hectare site will provide waste recycling services that produce composts and soils through biodegradable decomposition.
The expansion will allow SED Services to engage with new customers and process more local authority contracts, saving approximately 280,000 tonnes of waste from entering landfill.
Up to 40 jobs will also be created across the business as a result of the new waste management facility, including plant and weighbridge operators, as well as account staff and transport personnel.
Debbie Baldwin, SED Services director, said: "This is an exciting chapter for SED Services as we expand with the new facility in Kirkby.
"The location of the site will allow us to continue to develop as one of the leading companies in our sector across the region and reduce excess waste entering landfill sites.
"We're excited for future growth plans and look forward to welcoming Evergreen Garden Care as our new partners along with the new staff to the site in Kirkby.''
Jenny Taylor, relationship manager at HSBC UK, said: "We're thrilled to support SED Services with the acquisition of this new facility and with the continued development of the business as a leading waste management company. We look forward to seeing the business strengthen its existing operations and grow within the sector.''