Seven-figure investment round launched by environmental specialist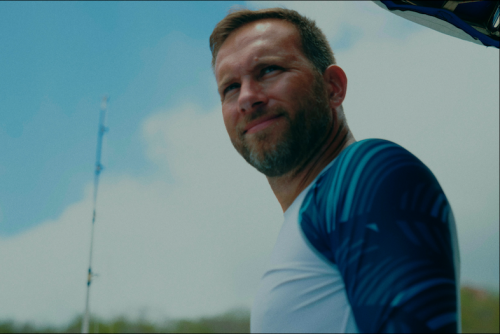 A Stockport firm has opened its first private, seven-figure investment round in its bid to cut more than one billion metric tonnes of CO2 from the atmosphere by 2032.
Seafields aims to remove billions of tonnes of carbon from the atmosphere each year by growing and harvesting floating seaweed in the Atlantic Ocean.
Developing and testing new technologies focused on growing and capturing Sargassum – a seaweed that has escaped its normal environment in the Sargasso Sea and has exploded in growth in the last two decades – Seafields is inviting investors to contribute to its mission to remove more than 1Gt – one billion metric tonnes – of CO2 from the atmosphere each year by 2032.
The investment round comes at an exciting time for the company as it has successfully tested the world's first floating aquafarm paddock – a floating, flexible aquafarm structure – which is the first step on the road to farming in the open ocean.
To embark on the next proof of concept phase, Seafields is seeking funding to scale and commence the megafarm build. The farm will grow modularly until it reaches around 94,000 sq km, which is just larger than Portugal.
Seafields' approach of tracking, harvesting, baling and storing Sargassum that it has grown in aqua-farms in the South Atlantic Ocean gyres radically tackles the challenge of climate change.
By baling and storing large quantities of seaweed in the depths of the Atlantic Ocean, the company says it is trapping its physical carbon away for thousands of years, and doing so in a way that won't damage the ecosystem.
Seafields is tackling past and ongoing emissions and plans to sell via offset credits in the voluntary carbon market to help reach a net zero society. It also extracts valuable products from the seaweed before sinking it to substitute currently fossil-fuel-based products and avoid future emissions.
John Auckland, co-founder and director and an experienced entrepreneur who has helped more than 90 companies raise in excess of £60m in investment funding, said: "This is an incredibly exciting time for investors and those interested in supporting a company making a significant impact in addressing climate change.
"Seafields' potential for tackling the climate emergency is immense; by sustainably growing Sargassum, we can use the vast space available in the ocean to meet the coming demand for carbon credits over the next two decades, while also removing billions of tonnes of CO2 from our atmosphere.
"This is the ocean equivalent of planting trees across the entire Sahara Desert. Not only that, but it will create multiple revenue streams, employ large numbers of people, and replenish our oceans."