Carr's Group looks to engineering division for stronger second half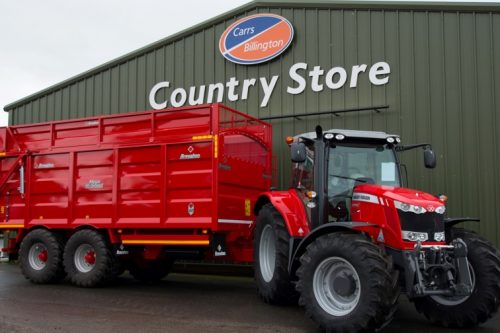 Carr's Group, the Cumbrian agricultural and engineering business, saw revenues improve in the first half to March 4, 2023, but pre-tax profits for the period fell, although the board expects a second half improvement, it said.
Turnover for the reporting period was £79.754m, up from £64.533m. A £4.913m pre-tax profit compares with £7.703m the previous year. The 1.175p per share interim dividend is maintained.
The increase in revenues was attributed to raw material cost recovery in the Speciality Agriculture division.
The group said its profits were impacted by volumes in Speciality Agriculture and contract timing in Engineering. However, Engineering boasts a record order book of £57m by April 28, up by 30% from start of the period.
Phasing in engineering work will be favourable in the second half, with strong profit generation in the division expected.
The board said the outlook for Engineering in the second half is positive.
The division has several key contracts coming through in fabrication and robotics, allied to an improved position for the precision engineering business buoyed by activity in oil and gas.
These factors will offset the low summer season for Speciality Agriculture which also continues to manage historically high input costs.
Acknowledging the challenges ahead, the board anticipates full year adjusted profit before tax of around £10m and remains confident in the prospects of both divisions in the medium term.
Chief executive, Peter Page, said: "A strong order book in robotics, fabrication and precision engineering, alongside completion of a long-running defence contract in H1, provides the prospect of a considerable step up in profits from the Engineering division for H2.
"This will offset the quieter summer months for the Speciality Agriculture division, which is managing a period of unprecedented input costs.
"The outlook for 2024 and 2025 is encouraging in both divisions."