City round-up: Lookers; Johnson Service Group; BAE Systems; Rathbones; Begbies

Altrincham-based car dealership Lookers has acquired the business and assets of Waterhouse Cars, an automotive retail group based in Chelmsford, Essex, for an undisclosed sum.
The acquisition complements the group's existing Volvo dealership in Colchester and adds 40 staff to the local team. The new site sees Lookers further extend its Volvo footprint, growing it to five dealerships, alongside the sites in Colchester, Stockport and Glasgow, and the Polestar dealerships and aftersales businesses in Manchester and Glasgow.
Following the completion of the transaction, Lookers has committed to invest £2m in the newly-acquired site to ensure it is a state-of-the-art Volvo dealership.
Lookers has also committed to invest £2.3m in its existing Volvo dealership in Colchester. The investment will see the site redeveloped as Lookers seeks to invest in the local Essex area and futureproof the site with a focus on aftersales and electric vehicle infrastructure.
Duncan McPhee, Lookers chief operating officer at Lookers, said: "Growing our partnership with Volvo remains a priority and our acquisition and the new investment in Chelmsford, as well as our commitment to redevelop our existing dealership in Colchester, are steps in the right direction for Lookers."
::
Johnon Service Group, the Runcorn-based workwear and hospitality industry textile business, said it expects to report full year operating profit slightly ahead of current market expectations.
Ahead of its annual general meeting today, it issued a statement saying revenue in the first four months of the year amounted to some £135m, 22% higher than 2022 which was still impacted by COVID-19. Organic revenue growth in the same period, which comprises both price increases and volume, was 6.4% in Workwear and 30.3% in HORECA (hotel, restaurant and catering).
Within HORECA, organic growth includes the installation of a further 7,800 new rooms in the first four months in the group's Hotel Linen business as volume continues to improve.
Johnson said it is continuing to closely manage its cost base and has increased the proportion of the expected usage of gas and electricity that is at fixed prices to 85% and 87%, respectively, in the first half, and 74% and 68%, respectively in the second half of 2023. However, the group continues to expect that energy costs will be a higher percentage of revenue in the current year as hedging benefits enjoyed in 2022 roll-off and average pricing remains elevated.
Its share buyback programme for up to £27.5m, excluding expenses, announced in September 2022, ends today, in line with the current buyback authority. In addition to the £5.6m deployed in 2022 a further £19.7m has been deployed in 2023, bringing the total, as at close of business on May 3, 2023, to £25.3m, excluding expenses. The board will continue to review its capital allocation in line with the group's stated policy.
The group said, notwithstanding continuing cost pressures, it anticipates that, assuming the trading environment remains unchanged, it will report full year operating profit slightly ahead of current market expectations.
::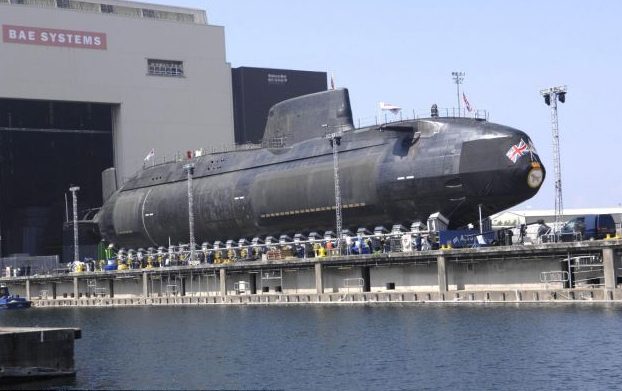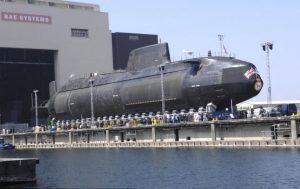 Defence giant, BAE Systems, is holding its annua general meeting this morning, said the current global security issues provide opportunities for growth, margin expansion and cash generation in the coming years.
The group operates factories in Warton and Salmesbury, near Preston, building military aircraft, and a submarine building facility in Barrow, which is involved in the Aukus deal, sealed in March, between Australia, the UK and US, to build new nuclear-powered submarines.
Ahead of today's AGM, chief executive, Charles Woodburn, said: "Trading so far this year has been in line with expectations with continued good operational performance.
"Order flow on new programmes, renewals and progress on our opportunity pipeline remains strong.
"In particular, the Aukus announcement in March is significant for the company in the medium and long-term and we look forward to supporting our customers in this far reaching programme.
"In the current elevated global threat environment, we're continuing to deliver on mission-critical requirements to our customers, and our global presence and diverse portfolio of products and services provide a high visibility for top line growth, margin expansion and cash generation in the coming years."
The group's full-year guidance for 2023 remains unchanged, forecasting sales of +3 to +5% (2022: £23,256m), underlying EBIT of +4 to +6% (2022: £2,479m), underlying EPS of +5 to +7% (2022: 55.5p), 2023 free cash flow of up to £1.2bn, and a cumulative free cash flow for 2023-2025 of £4bn-£5bn.
::
Wealth management group, Rathbones, with a key base in the Port of Liverpool Building, issued a pre-AGM statement this morning on its first quarter trading period up to March 31, 2023.
Paul Stockton, group chief executive, said: "Total funds under management and administration rose 1.1% in the first quarter to £60.9bn, reflecting positive market and investment performance. Net inflows in our discretionary and managed business were £303m, representing a 2.6% annual growth rate with net operating income increasing 6.4% compared with the previous quarter to £117.8m.
"Rathbones remains on track to meet the operating margin targets provided in the 2022 preliminary results, supported by the successful delivery of Saunderson House synergies and the launch of an enhanced digital capability.
"Over the coming months Rathbones expects to complete the combination with Investec that was announced on 4 April, subject to regulatory approvals. The Prospectus and Circular in relation to the combination will be published later this quarter. This transaction represents a significant opportunity in our sector to become the UK's leading discretionary wealth manager."
Rae Maile, an analyst with investment bank Panmure Gordon, maintained his 'Hold' call on Rathbones' shares, saying: "The issue for Rathbones remains its relatively poor rate of new business generation.
"Discretionary and managed net inflows of £0.3bn in the quarter amount to an annualised growth rate of 2.6%, half the rate reported by, for example, Evelyn Partners.
"Overall FUMA at end March was below our estimate, partly due to flows and partly due to markets. By contrast revenues were better than expected, mainly due to commission income and interest income, areas which may not attract the highest rating from the market.
"Therein lies the rub, others in the sector are growing faster, growing organically and are cheaper."
::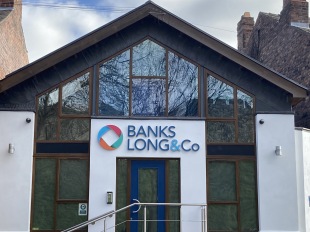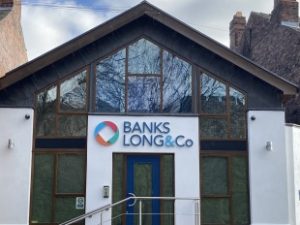 Begbies Traynor has bought a commercial property agency in Lincoln in a deal worth £3m.
Begbies has swooped for Banks Long & Co, which employs 38 people and operates throughout Lincolnshire and Humberside. The business will integrate with Eddisons, the Begbies' property division.
In its financial year ended 31 August 2022, Banks Long & Co turned over £2.6m (unaudited) and posted profits of £400,000.