Funding boost for NW firms in drive towards cleaner green transport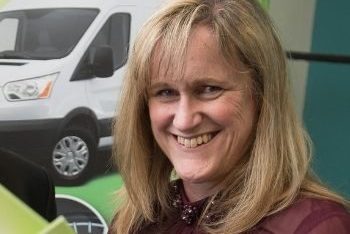 A pioneering Liverpool specialist in hydrogen tech has been awarded £7.9m as part of a scheme to develop zero-emission vehicles.
ULEMCo, based on Aintree Retail and Business Park, is one of several recipients of more than £77m in new funding for the development of clean transport technologies announced today (May 9).
The HYER POWER project, to develop a hydrogen fuel-cell range extender for specialist electric vehicles in demanding roles like fire engines and ambulances, is just one of seven pieces of work across the UK that are getting joint government and industry backing. The schemes, which range from work on battery-powered buses, to a hydrogen-powered version of the iconic Ford Transit van, will support more than 4,400 jobs across the UK over the next decade, from Bath to Ballymena.
Work on HYER POWER is led by ULEMCo, with partners Technical Services (UK), Altair, Emergency One and Oxfordshire County Council.
A Department for Business and Trade spokesperson said: "Zero-emission cars, vans and taxis are increasingly common, but this cutting-edge work is going to mean clean, green vehicles designed and built in the UK can increasingly take on the toughest jobs, too, from life-saving emergency services, to haulage and public transport.
"Our automotive industry keeps setting the pace globally and seizing the potential of new technologies. Today's multimillion-pound boost will help them stay ahead of international competition, while delivering on our priority to grow the economy and support high quality jobs."
The funding has been awarded through the Advanced Propulsion Centre (APC) Collaborative Research and Development programme, in support of ambitions to build an end-to-end supply chain for zero-emission vehicles (ZEVs) in the UK. £38.4m of this investment comes from government, backed by a further £38.7m from the automobile industry.
Amanda Lyne, ULEMCo managing director, said: "This project will transform the speed at which ULEMCo and our partners can develop really practical and cost effective zero-emission specialist vehicle solutions – our feasibility work with users like the Fire and Ambulance services have clearly shown that they need hydrogen solutions in their fleets to allow them to fully transition in time to meet Net-Zero targets."
Another recipient as part of the scheme is ZETTA, part of Lancashire's Leyland Trucks, which receives a £5.1m investment aimed at increasing productivity and stepping up its production of battery electric trucks.
Peter Ahrens, MD, Leyland Trucks, said: "Leyland Trucks is excited to partner with Innovate UK and the Advanced Propulsion Center. Together we will create environmentally sustainable jobs right here in the UK."