Unbound calls in turnaround team as £10m financing deal collapses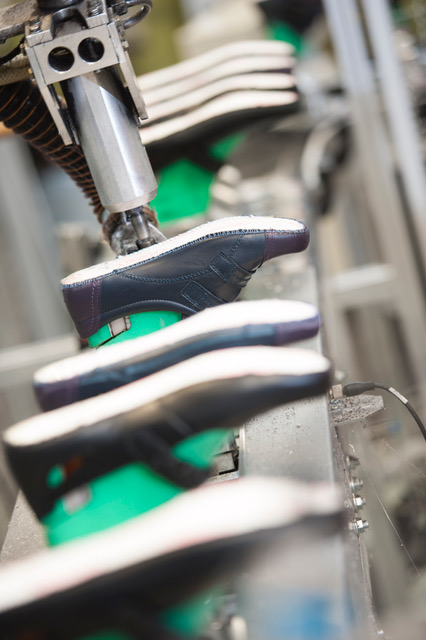 Listed shoe manufacturer and ecommerce business Unbound has engaged turnaround specialists from Interpath Advisory after Marwyn Investment Management withdrew their fundraising offer.
The Unbound board had last month accepted a £10 million investment deal via an equity placing of 10.5 pence per share.  Unbound and Marwyn, together with their respective advisers, had spent the subsequent period progressing preparations for the fundraise for the West Lancashire-based business.
The collapse follows an earlier offer from private equity backed retailer WooloOvers in late March, which the board were minded to accept, but was subsequently declined when the Marwyn offer arrived just two weeks later.  
In a statement to the stock market this morning (10 May), Unbound confirmed the latest deal was off: "On 9 May 2023, Marwyn informed the Company that its funding proposal had been withdrawn, citing principally concerns over current trading. As a result, the Board confirms that discussions regarding the Fundraise have been terminated with immediate effect."
Current trading for the company, previously known for its Hotter Shoes brand, has been "challenging" and despite a cost reduction programme aimed at saving £2.3 million conditions have worsened with lower revenues expected.
Turnaround and recovery specialists Interpath have been called in as the business also expects to seek a waiver of its banking covenants with its bankers: "The Board considers it likely that the Group will require further covenant waivers in the short-term and will continue with its constructive dialogue with its banking partners."
Interpath, formerly KPMG's UK restructuring practice, describes its services as "to help organisations facing challenge or opportunity to navigate what's next." 
The board's options are to raise additional funding or to refinance its existing borrowing facilities, but also to ensure that short-term liquidity is maintained. 
Interpath Advisory will work alongside the company's Nominated Adviser and Broker, Singer Capital Markets.
It has been a troubled couple of years for Unbound since parent company Electra Private Equity demerged its hospitality brand, TGI Fridays, leaving Hotter Shoes as its sole brand which it then launched as a fashion portal on AIM as Unbound Group PLC.
The strategy has been to build Unbound as the parent company, selling a range of brands focused on the over 55 age demographic, and building on "the solid foundation" of Hotter, its current main business. The group aimed to expand beyond footwear and feature third-party complementary brands.
Last year TheBusinessDesk.com reported that Unbound raised around £4.3m through a conditional placing, subscription offer and open offer, and then announced on March 28 it was in takeover talks with WoolOvers Group and had given the potential suitor, owned by Scandinavian private equity business Verdane, until April 25, to come up with an offer.
This morning's trading update follows a warning in February that "challenging" trading caused by hot weather, the impact of Royal Mail industrial action and broader economic conditions were hurting the business.
UPDATE: shares have fallen from £7.25 yesterday to £3.25 at 1pm.