North West business briefs: World Options Holdings; Fusion21; Avrenim; Merchr; Touchstones Rochdale; Findel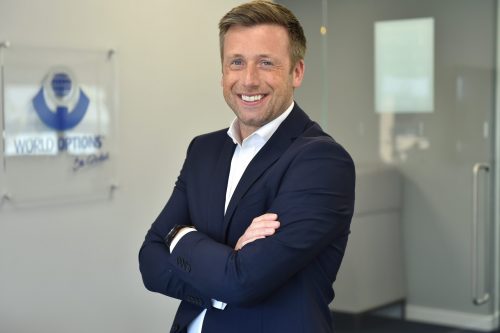 World Options Holdings has announced its full acquisition of Warwick-based PACK & SEND UK, a move, it says, which confirms the Accrington based company's position as the largest retail group of franchised shipping services companies in the UK.
Part of Milan-based MBE Worldwide since July 2022, World Options Holdings now manages three brands in the UK: Mail Boxes Etc, PACK & SEND and World Options, providing ecommerce, fulfilment, shipping, virtual office, marketing and print solutions to SMEs and consumers.
Continuing to deliver under these individual established brands and business concepts, the three companies, operating as part of World Options Holdings, now together maintain and support more than 260 franchisees, generating combined annual revenues of £80m.
World Options Holdings managing director, Mike Gratton, said: "As part of MBE Worldwide, we are very proud to welcome PACK & SEND to the family of companies in the UK maintained by World Options Holdings Group, a move that will hugely enhance the strategic strength of all our brands.
"With each brand offering its own unique customer experience, our coming together provides increased scale and scope of services to enhance the offering and service level to customers across the group.
"The joining of these forces will help us sustain the momentum of our growth as a group, and support our ongoing ambitions, with an aim of doubling in size again over the next three years, to further increase our strategic strengths for the benefit of all our customers."
::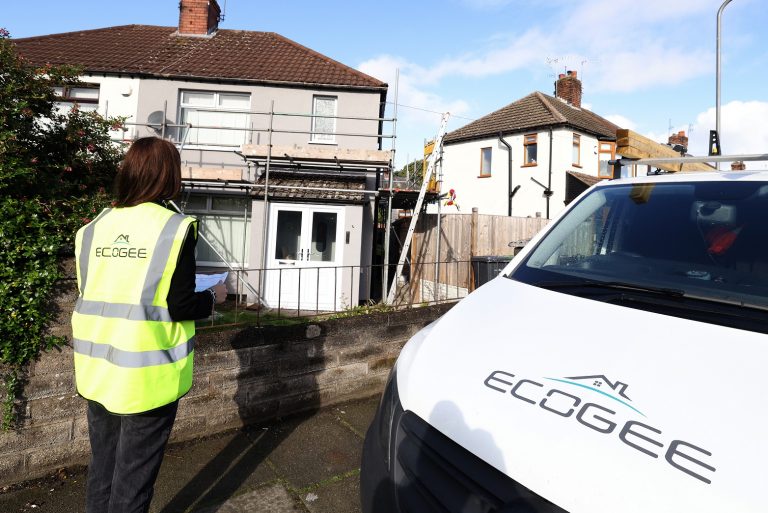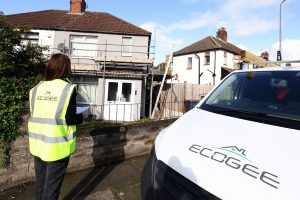 Fourteen unemployed Merseyside residents are being retrained in much needed green skills to help local businesses and lead decarbonisation in the region.
The pioneering social value project is connecting the dots between Knowsley-based national procurement experts, Fusion21, a Housing Association, training provider Complete Skills Solutions, an energy company struggling to find enough trained staff and two local councils thanks to funding from the Metro Mayor.
Liverpool energy and construction specialists Ecogee is committed, wherever possible, to recruit staff locally but has struggled to find people with the right skills to become retrofit assessors. The company, based in Brookfield Business Park is looking for the assessors to measure the energy performance of properties and analyse everything from insulation to heating and ventilation systems.
Sefton Council, Halton Council and housing experts Prima Group, which currently owns and manage more than 2,700 properties in Merseyside and beyond, all work with Ecogee. All three procured Ecogee's services through a decarbonisation framework from Merseyside-based Fusion21 which helps companies embrace social value and ensure the wider community benefits from the work they do.
Funding of £15,000 from the Liverpool City Region Combined Authority (LCRCA) will see up to 14 local people train as retrofit assessors. Set to begin this spring, the recruits will be able to enrol for free on accredited retrofit assessor courses devised by Liverpool-based Complete Skills Solutions – one of LCRCA's training providers – which cover everything from building surveys to producing accurate reports on how energy efficient a building is known as Energy Performance Certificates.
::
Liverpool-based facilities management firm, Avrenim, has announced a number of new healthcare, commercial and green energy project wins across the UK, with the contract values totalling in excess of £3.25m in quarter one. Avrenim has also announced rising revenues from £12m in 2022 to £17.1m in 2023.
Recent projects include work with East Cheshire NHS Trust worth more than £230,000 for refurbishment and repurposing works to patient wards. On the Wirral Avrenim secured a repurposing project worth more than £350,000 to create four new treatment rooms, as well as additional projects with Warrington and Halton NHS Trust and Clayton Hotel Manchester Airport, which saw Avrenim implement a robust fire door replacement programme and fire door inspection reports. Avrenim has also been awarded in excess of £900,000 worth of solar energy projects across the UK to be completed by the end of July 2023, ranging from large scale manufacturing to high rise accommodation.
Established in 2018, Avrenim is a fast growing business with ambitious plans to expand its services and customer base regionally over the next two years. It has created 50 jobs since it began operations.
To help navigate this growth, the firm has recruited engineers, designers and project managers, plus made additions to its senior leadership team. Jan Hazelkamp has joined as head of engineering and design, Lee Rowlinson as head of renewables, and Vicky Willis as head of finance.
Simon Harris, CEO, said: "Avrenim's success has been a result of our team's hard work, dedication and commitment to driving quality standards, and being solution-focused and agile to the needs of our clients and stakeholders. We are encouraged by the outcomes of quarter one – it is a great start to the year and a real testimony to the team."
::
Merchr, a print-on-demand platform which enables individuals and groups from charities, sports clubs and schools to bands, entrepreneurs and YouTubers to create and sell their own merchandise collections, has been recognised for its responsible business practices.
The company, which has its offices and production facility in Middleton, and a marketing and development team in Elstree, has attained accreditation under the Good Business Charter, which is awarded to companies that satisfy 10 components including paying the real living wage, fairer hours and contracts, employee wellbeing and representation, diversity and inclusion, environmental responsibility, paying fair tax, commitment to customers, ethical sourcing and prompt payment.
Sarah O'Donovan, Merchr's brand and marketing coordinator, said the company supports and encourages employee wellbeing by providing flexible working arrangements, training and development programmes and an inclusive culture. She added: "The Good Business Charter covers a wide range of areas which are important to Merchr and, as a start-up, we wanted to demonstrate to our users and stakeholders our commitment to good practices within the business.
"This accreditation will help to attract users who prioritise ethical and sustainable practices in the businesses they support, while at the same time ensuring we remain accountable. Furthermore, being part of a community of other like-minded businesses when it comes to values and mission, we feel Merchr can learn from others' experiences."
Merchr prints or engraves the merchandise and then dispatches products to the customer.
::
Touchstones Rochdale, a cultural venue managed by Your Trust on behalf of Rochdale Borough Council, has announced plans for the temporary closure of the building for extensive redevelopment, working together with Rochdale Borough Council and Rochdale Development Agency.
The planned works are part of more than £8.5m invested into arts and culture in the borough over the next three years thanks to Arts Council England funding. Touchstones was also recently named as an Arts Council England National Portfolio Organisation, securing funding for the next three years of cultural delivery.
The historic Grade II-listed building is home to five temporary galleries, which has showcased some of the world's most talented artists over the years, as well as housing dedicated learning and event spaces, Local Studies Centre providing access to a wide range of archival material, a museum area and a café.
The Local Studies Centre will be temporarily closing on May 13, with the team moving the archives to a new location of Sparth Community Centre throughout May and June. All previous facilities including computer access and the archives will be available in the previously unused space at Sparth Community Centre, which will also temporarily become home to Touchstones' Creative Education team.
The museum exhibitions will close to the public on June 3, with all exhibits and artifacts moved to storage facilities for safe keeping during the redevelopment process. The Touchstones' galleries will close with two final exhibitions running from June 3, to August 12, after which the doors to the building will be closed for approximately 18 months whilst the redevelopment is carried out.
::
Hyde-based educational resources supplier, Findel, has teamed up with national charity for youth and community development, the Rio Ferdinand Foundation, to launch a Communities programme in the North West.
Findel's three-year partnership is being delivered via its Findel Foundation. Launched last November, the Findel Foundation is a long term initiative to provide ongoing support to a range of children's education, wellbeing and environment causes throughout the UK. One of its goals is to provide experiences of work to more than 2,000 children and young people by April 2026, which led to developing the communities programme with the Rio Ferdinand Foundation.
The Communities programme is currently being rolled out across Manchester, Tameside, Oldham and Salford. It offers young people a progressive three-year programme focusing on skills development and opportunities in sport, music, digital, media and technology. In addition to uniting communities through sport, music and the arts, the programme provides creative accredited training for more than 100 young people per year to boost their CVs and raise their aspirations to achieve.
Head of Findel Foundation, Claire Woolley, said: "We are incredibly excited about our partnership with the Rio Ferdinand Foundation, right from our initial conversation it was clear that there were so many synergies between both of our ambitions and overall objectives. The Communities programme will allow us to support children and young people in and around Greater Manchester to help raise their future career aspirations as well as promoting their health and wellbeing."
Gary Stannett, CEO at Rio Ferdinand Foundation, said: "I am looking forward to seeing this partnership develop and the impact we know it will have on young people participating in the project. That it's a three-year commitment to young people demonstrates the value both partners have put on this relationship, and a huge thanks to the team at Findel for putting these opportunities together. We are looking forward to working with you."