Matt Moulding vs the Financial Times, now the THG founder rips into the media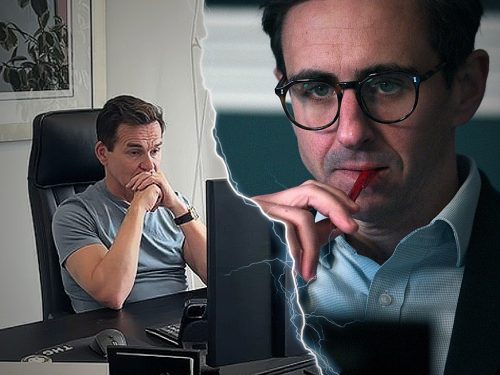 THG's founder Matthew Moulding's latest LinkedIn broadside has been directed at the Financial Times and its investigations journalist Dan McCrum, the man who exposed the dramatic global fraud at Wirecard.
Moulding's regular LinkedIn posts have blamed THG's languishing share price on a range of suspects, including recently an unholy alliance of hedge funds, pundits and analysts (HFPA).
That was after the bid from private equity investment fund Apollo disappeared in May, which we reported here.
Then McCrum wrote in the FT's Alphaville column about some of the auditors comments buried deep inside THG's lengthy annual report, noting the questions EY had asked, particularly around the treatment of THG's ecommerce engine Ingenuity.
Moulding didn't just object to the story, but the manner in which he was contacted by the journalists prior to publication, and what else he thought was going on.
"We were given 2 hours to respond before the FT would print.
"Sounds sensational right? Straight after the call, THG's share price starts to fall, losing 5% despite market share prices rising in general. It's amazing the number of times a share price falls the day before a negative story is written….telepathy must be a key skill in Hedge Fund recruitment." 
The relatively benign, but cheeky, story read like a marker in the ground, rather than a "gotcha".
For Moulding though, his blood was up, pointing out that other companies qualify their audits in painful detail too. Including, get this, the FT!!!
But there was more.
"Why would an Editor have pre-decided to run a negative story against a UK listed company, come what may? Some claim it's "effective" journalism, others, including the FT's own friends, say it's a sinister relationship with the "Financial Mob" (see video). The FT produced a Netflix documentary to try to explain their role with Hedge Funds in the Wirecard scandal (this vid is a 3 min summary).
"The standout comment for me comes from Nick Gold, a good friend of the Head of Investigations at the FT. Nick says he bet "hundreds and hundreds of millions of dollars" against the Wirecard share price purely because his friend said he was too busy on Wirecard to meet up for a drink. That was all it took to gamble all his investors' money with no further diligence! This is such a wild statement, many will see it as implausible…."
As McCrum pointed out himself in a retort, this Netflix documentary he refers to, and from which he adds a three minute clip to the LinkedIn post, is a detailed examination of how the FT investigated Wirecard in the teeth of sustained legal threats and questionable surveillance tactics over a decade. 
"A company tried, and failed, to use allegations of collusion with speculators to discredit the FT's public interest reporting. Mr Moulding seems to have started watching Skandal! Bringing Down Wirecard, but I'm not sure he got to the end."
The FT also mounted an expensive internal investigation by law firm RPC which exonerated McCrum and the journalists working on the Wirecard story.
McCrum commented on the LinkedIn post that Moulding should open up in a "Lunch with the FT" feature.
Moulding's reply: "Sorry, but after the pandemic there's not enough hand gel in the world to get me comfortable with that!
"But if the FT publishes the full, unredacted lawyers report into its Wirecard investigation, then why not? Although we both know there's no chance of that happening unless forced by a Public Inquiry."
McCrum then dutifully thanked Moulding for plugging the Skandal! film and reminding everyone that the paperback version of his book Money Men is now available (mine is on order from The House of Books and Friends, review incomimg). 
And definitely not the last word on it all was a further FT Alphaville story about fake LinkedIn profiles and commenters. Pointing out that William Grace-Hunter, investment consultant at BlackRock, and a stout defender of Moulding on his posts (though there are plenty of real ones as well) was a fake. 
Where this goes next is anyone's guess. 
With the final series of Succession coming to an end soon, the roles of the HFPA in the twists and turns of THG may just provide the entertainment.