Fintech to enter new markets and create jobs with six-figure investment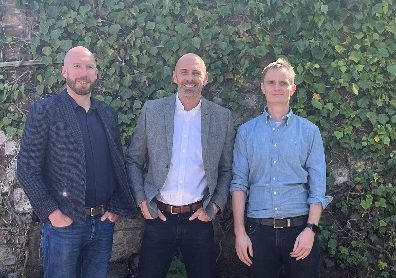 Chester-based fintech AperiData is set to expand its portfolio, enter new markets and create jobs after completing a funding round worth "six-figures".
More than 20 million people in the UK are unable to access credit through mainstream finance products due to lack of credit history or incompatible lifestyles.
The AperiData platform, through connections to the UK's largest banks, uses Open Banking to make credit assessments faster and more accurate for consumers and financial institutions. Its platform can quickly respond to client demands and the software licence can be provided to clients under its own FCA permissions.
Founded in 2020 by Andrew Bonsall and Stephen Ashworth, AperiData is an FCA authorised credit reference agency and open banking provider (AISP) that it claims is "revolutionising credit scoring and lending processes".
AperiData's founder and chief executive Stephen Ashworth, said: "With Maven's support, we look forward to the collaboration opportunities as we continue our mission to revolutionise credit scoring and fairer access to financial services for all".
A former risk manager for MBNA, GE Finance and Lloyds, Ashworth has been outspoken about how the cost of living impacts people on lower incomes and sees his technology as a way to help make fairer credit decisions.
"This is an important milestone for us and testament to our business, team and the work we have undertaken over the last two years to transform the credit referencing industry."
NPIF – Maven Equity Finance, managed by Maven Capital Partners and part of the Northern Powerhouse Investment Fund provided the funding.
James Caplan, investment manager at Maven, said: "What initially attracted us to the business was the team's experience working in credit risk and financial services. Stephen and Andrew are highly skilled and knowledgeable having previously founded and grown a successful consultancy business prior to starting AperiData. The platform is well developed and is currently being integrated into clients' systems and we look forward to supporting the business as they expand their customer base and look to enter new markets."