Consumer trends favour B&M in year of transition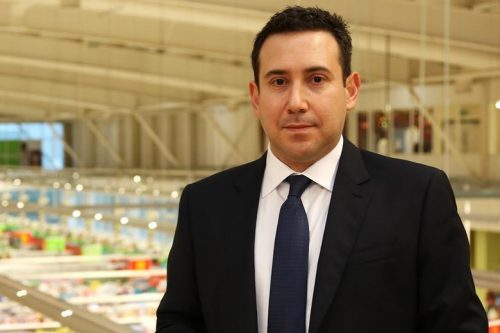 Discount retailer B&M has reported growing sales and high margins in the first year under the leadership of new chief executive Alejandro Russo.
The Liverpool-headquartered discount retailer now boasts 707 B&M stores in the UK with 21 gross new store openings offset by 15 closures and relocations. 
Reporting top line revenues of £4,983m, Russo said these were 30.7% ahead of pre-pandemic FY20 figures.
Year on year EBITDA is down 7.4% to £573m from £619m, but the company is bullish about future prospects. 
Russo said: "FY23 has been another year of strong underlying progress for B&M and the long-term future looks very positive. It has also been a year of planned management transition. Simon Arora has stepped down after 19 years of leading this business and we thank him and wish him well for the future.
"B&M has many years of profitable growth ahead, to be delivered through our four channels of growth (existing B&M UK stores, new B&M UK stores, France and Heron) and in delivering this growth, B&M will generate cash and compound earnings growth for our shareholders. We are actively responding to the short-term pressure on consumers from the cost-of-living crisis, with a relentless focus on price and value. A strengthened management team and the hard work of our 39,000 employees executing our unchanged strategy will help us deliver in the current financial year. We expect to grow sales and profits in FY24, despite economic uncertainty."
B&M plans to open 30 new B&M stores in the UK, about 10 in France and up to 20 Heron Foods stores.
There were 21 gross new openings of which 5 were replacements for smaller legacy stores and a further two relocations of FY23 closures will occur early in FY24.  
Replacement stores typically have 3x the total sales space of the stores they replaced and deliver a higher store contribution than the stores they replaced.
Russ Mould, analyst with AJ Bell said: "During Covid B&M benefited as one of a handful of retailers which were able to stay open and operate. Its performance during this period therefore comes with an asterisk attached, which is why investors will be particularly pleased to see its value credentials paying off in a more normal retail environment.
"In theory B&M should be well placed against a backdrop where households are really watching their pennies and that is largely reflected in this latest trading update. The company is also generating lots of cash which it can return to shareholders.
"There is the odd warning sign here and there though, which the market may give some attention to. In particular, the company's inventory position has increased a touch – hinting at a potential slowdown in non-food sales."