Dechra board accepts £4.45 billion private equity bid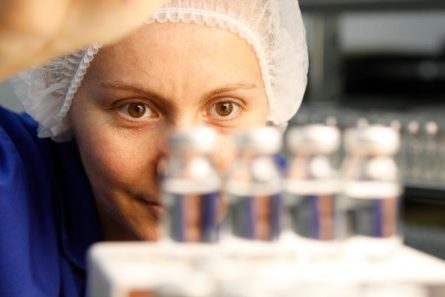 The board of Dechra has accepted a bid by Swedish private equity fund EQT and Luxinva, a wholly-owned subsidiary of the Abu Dhabi Investment Authority, which values the Cheshire-headquartered veterinary supplies business at £4.45 billion.
The accepted offer price is less than EQT first bid for the business, but recent stocking issues in the US and the UK have hit the expected prospects.
The bid implies an enterprise value of £4,882 million and a multiple of approximately 25.9 times Dechra's EBITDA for the twelve months ended 31 December 2022 of £188 million.
EQT was formed by trustees of the Wallenberg family, one of Europe's most powerful banking and industrial dynasties.
In a joint statement to the stock market this morning EQT said it believes it is "well positioned to support Dechra's next phase of growth by virtue of its insights and understanding developed from existing and former investments across the animal health value chain. EQT has a strong track record of deploying capital and expertise into growth-orientated businesses and supporting their management teams in achieving their strategic ambitions."
Dechra, which floated in 2000, will leave the stock market on completion of the deal and the new owners will continue to look for acquisition opportunities or "inorganic opportunities". 
The owners add: "Dechra is better able to achieve its growth potential as a private company than as a public company."
The new owners also pledge to support Dechra's "strong management team".
Dechra was formed 26 years ago and is listed on the London Stock Exchange's Main Market in the Premium segment. 
Elizabeth Alison Platt, the Chair of Dechra, said: "Since IPO in 2000, the successful pursuit of our growth strategy under Ian Page's leadership has seen Dechra develop from a specialist UK only veterinary distribution business into a global veterinary pharmaceuticals and related products business, ranked seventh globally by revenues, with operations in 26 countries and over 2,400 employees. Dechra is now recognised as a global leader in therapeutic areas such as endocrinology and topical dermatology, as well as being an innovator in specialisations such as the treatment of equine lameness and differentiated generics.
"The Dechra Board considers EQT, together with ADIA, to be highly experienced investors with a strong sector understanding who will, we believe, prove to be responsible and supportive owners of Dechra and who can build on this legacy and further accelerate the Dechra Group's growth. As such, it is our view that accepting this proposal represents the best interests of all stakeholders and in particular represents a compelling opportunity for shareholders to realise, in cash and with certainty, Dechra's potential for future value creation."
Anthony Santospirito, Partner in the EQT Private Equity advisory team, said: "Dechra is a high-quality, innovative business founded in the UK with an impressive global footprint. With medical innovation accelerating and pet ownership increasing, the animal health sector is expected to benefit from long-term growth and we believe Dechra is well positioned to participate in this significant opportunity.
"We plan to support Dechra's talented management team accelerating their business strategy and long-term growth in an increasingly competitive environment by providing, where needed, additional investment in its innovative pipeline and further supporting global expansion. We believe that private ownership will enable Dechra's management team to take a longer-term view as it focuses on accelerating growth."
Swedish investor EQT manages EUR 119 billion in fee-generating assets across private equity, infrastructure and real estate and has investment advisory teams based in offices in 20 countries across the UK, Europe, Asia Pacific and the Americas and claims a "distinctly Scandinavian approach to doing business". 
Luxinva is a wholly-owned indirect subsidiary of the Abu Dhabi Investment Authority formed for the benefit of the Emirate of Abu Dhabi. It manages a substantial global diversified portfolio of investments, with assets under management in excess of US$100 billion.