North West business briefs: HMRC; Arco; Lund Bennett; Platform For Life; Wellocks; Wirral Met College

More than half of North West businesses (52%) say they are currently involved in a tax dispute with HMRC which has lasted more than one year, according to a new survey from accountancy and business advisory firm BDO.
The new figures, which come from a BDO survey of more than 500 mid-sized businesses, underline the difficulty that many businesses have in navigating the UK's complex tax system. The delays also reflect widely reported concerns around HMRC's resources and its ability to swiftly respond to, and resolve, taxpayer queries.
Last week Ulverston-based accountants, JF Hornby & Co, declared HMRC 'dead in the water' after it received a response to an enquiry submitted in 2020 – more than three years later.
BDO's figures showed that those businesses embarking on formal legal disputes with HMRC also face a long wait for resolution. HMRC's latest annual report shows there were 39,500 tax tribunal appeals ongoing on March 31, 2023, an eight per cent rise on the previous year. For large businesses subject to an HMRC enquiry, the average length of time taken to settle an enquiry – including those in litigation – is 36 months.
Although the vast majority (88%) of those North West businesses surveyed by BDO who were in dispute with HMRC said they were aware of Alternative Dispute Resolution (ADR) routes to resolving tax issues, ADR rates remain relatively low. The latest information shows there were only 1,013 applications for ADR in 2022/23.
Lucy Sauvage, BDO partner who leads BDO's tax risk team in Manchester, said: "The UK's tax system can be very complex and difficult to navigate, so it's no surprise that this can result in business tax disputes. Simplifying and modernising the system would certainly help to reduce these difficulties. There is also a strong argument for giving HMRC more resources which would enable it to offer a better service to small and medium-sized businesses, the vast majority of whom simply want to pay the right amount of tax."
::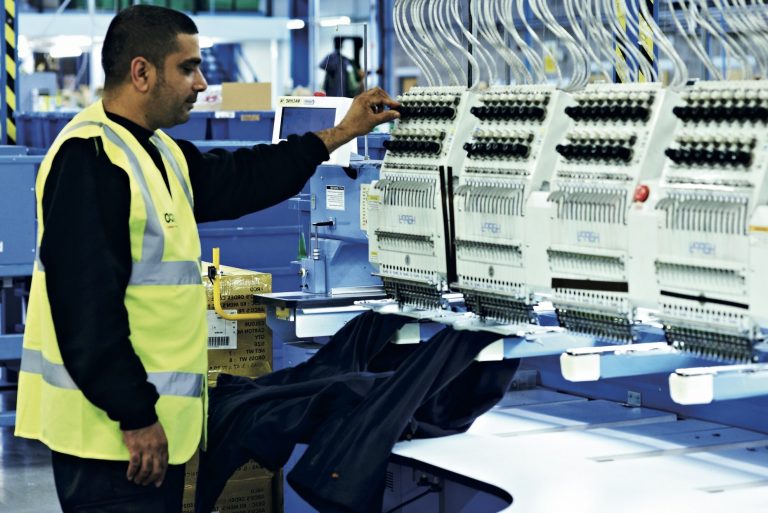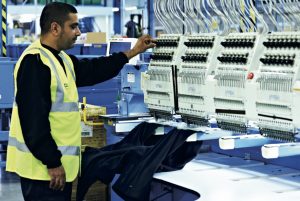 Safety specialist, Arco, has begun using environmentally-conscious recycled threads at its clothing centre in Preston.
Following a successful pilot with supplier, Madeira, Arco, has introduced recycled threads from Madeira's Polyneon Green range into its personalised workplace clothing embroidery and decoration service. Polyneon Green threads are made from 100% recycled PET (plastic) bottles, reducing carbon emissions associated with virgin thread production and reducing the amount of plastic in the environment.
Over the course of 2022, when the trial began, 62% of the cones supplied from Madeira were Polyneon Green. So far in 2023, 67% of the total cones supplied to Arco have been with thread made from the alternative.
In addition to the thread being made from recycled materials, the boxes that the cones are packaged in are made of 66% recycled cardboard and they themselves are fully recyclable, the protective wrapper used for each cone is also 100% recyclable. In total, 1.148 tonnes of recycled threads have been used in the clothing centre since the trial began.
According to a recent study by the European Environment Agency, EU consumers discard 5.8 million tonnes of textiles annually, two thirds of which from synthetic fibres. This accounts for around 13% of all plastic waste globally. Jim Harbidge, head of sustainability at Arco, said: "Switching to recycled threads is an example of how Arco is taking action for a safer tomorrow and making it easier for our customers to meet their sustainability and circularity goals and to be confident in making more responsible purchase decisions."
::
Following a competitive pitch process, Lund Bennett has been appointed as Family Law Solicitors for Cheshire Police Federation Members.
Lund Bennett will be offering Police Federation members with expert advice and representation across all Family Law matters. Cheshire Police encompasses more than 2,000 police officers from police constables to chief inspectors, geographically covering the region of Cheshire and Chester which includes Crewe, Ellesmere Port, Macclesfield, Northwich, Runcorn, Warrington and Widnes.
Cheshire Police Federation chairman, Jamie Thompson, said: "The companies we work with are specially chosen because they value the Policing family. They work with us for a reason."
Kirsten Bennett, Lund Bennett managing partner said: "We are proud to be able to support the police officers who serve our local communities."
Lund Bennett's team of special family lawyers provides advice and assistance on a wide range of family law issues including divorce and childcare, pensions on divorce and cohabitation. It is rated on Review Solicitors with 100% satisfaction rate from clients.
::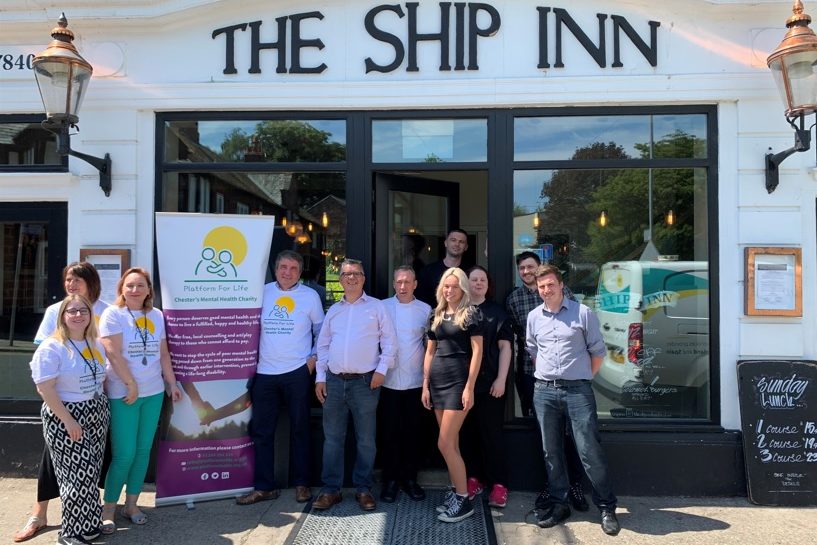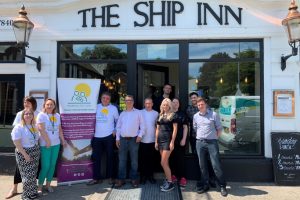 Handbridge-based pub, The Ship Inn, has thrown its support behind Chester mental health charity Platform For Life in a bid to help ease the mental health crisis.
Part of Daniel Thwaites, the pub has committed to a year-long partnership with the support programme, alongside a pledge to boost charity coffers by at least £3,000. Run by tenants Lance and Leanne Warburton since 2015, The Ship Inn and its team of 20 staff will hold a series of fundraising activities over the next 12 months, while the pub will also be donating £1 from the sale of every steak and ale pie – its most popular dish – as part of the initiative.
Generous employees have also opted to donate five per cent of their gratuities and all new members of the team will have the opportunity to opt in or out of the same scheme. The move underscores the pub's commitment to not just the mental wellbeing of its staff, but of the wider community, too. The partnership has, so far, seen the pub hand over £499.50 from the sale of 296 steak and ale pies, in addition to a generous donation of £203.50 from staff gratuities.
Platform for Life was founded in 2017 in a bid to combat the crisis and offers free local counselling and play therapy for families who are on low incomes and struggle with poor mental health. The charity has already positively impacted the lives of more than 6,000 people across the Chester area. Its CEO, Ceri George, said: "Against the backdrop of a cost-of-living crisis and an epidemic of poor mental health, demand for our service is high and we're delighted that The Ship Inn has chosen to support Platform for Life."
Lance Warburton said: "Most of us will experience mental health issues at some point in our lives and it's an area that needs to be talked about more. Joining forces with Platform for Life will not only amplify the charity's exceptional work but we hope that together, we can make a meaningful impact on the lives of local families who don't have easy access to mental health services."
::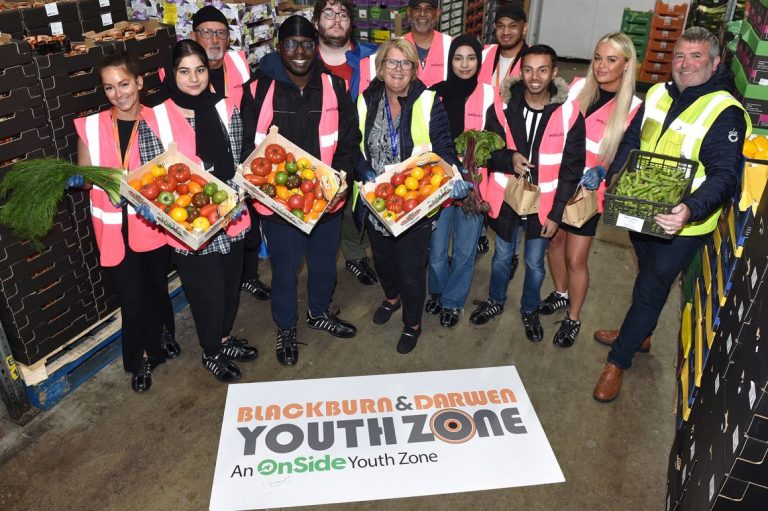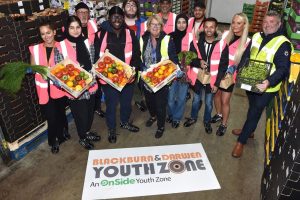 Wellocks, a food supplier based in Burnley and owned by William Jackson Food Group, has pledged its support to Blackburn & Darwen Youth Zone by becoming a Gold Patron.
The family-owned premium ingredients supplier specialises in supplying high quality ingredients to some of the best chefs in the UK, and its chef director, Leigh Myers, said: "We are proud to support Blackburn & Darwen Youth Zone and their important work in the community.
"As a food business, we recognise the vital role that access to nutritious food plays in supporting the health and wellbeing of young people. We look forward to working with the Youth Zone, and in addition to becoming a Gold Patron, we're keen to support with food donations and volunteering, ensuring our partnership is built on real connections with our local community."
Emma Swan, partner at Forbes Solicitors and a trustee of Blackburn & Darwen Youth Zone, said: "Without the support of the local business community, we would not be able to keep our doors open to thousands of young people."
Blackburn & Darwen Youth Zone is a charity that provides a safe and inspiring place for children and young people to spend their leisure time. The Blackburn and Darwen Youth Zone is open to all young people aged five-19 and up to 25 through the youth hub.
::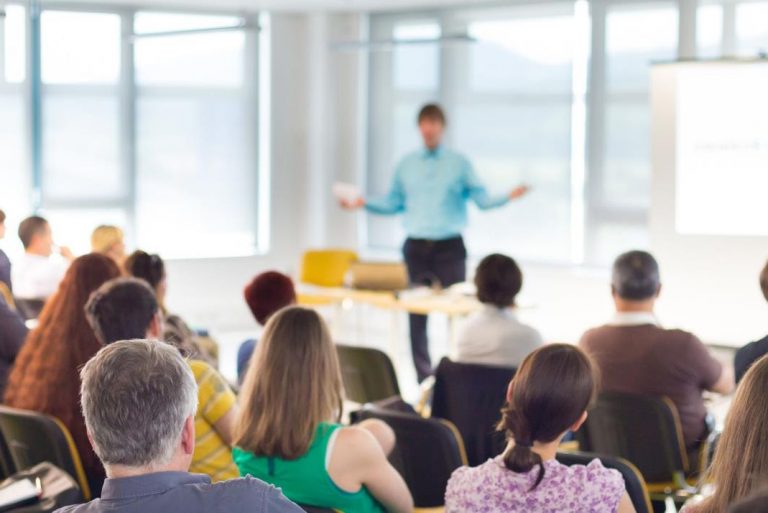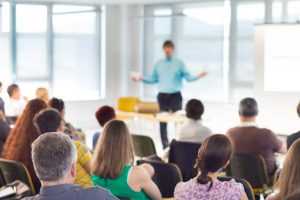 Wirral Met College will host a free business innovation event for local employers, enabling them to meet new Pprincipal and CEO, Gill Banks, and hear her vision for how the college will develop its support for local employers over the coming months.
The college will also welcome guest speakers, with Ruth Hartnoll from the Liverpool City Region Business & Enterprise Board, and Louis Rowland from Hartree National Centre for Digital Innovation, delivering talks to employers.
The session will take place at Wirral Met College's Hamilton Campus on Thursday, September 7, from 7:40am until 10:00am, and will cover business opportunities, grants, and support with artificial intelligence. Information will also be provided about the latest T-Level and hybrid courses at Wirral Met which help employers to upskill their staff, as well as providing details of the financial support available for employers to recruit apprentices.
Matt Chamberlain, vocational development and volunteer services team lead at Wirral University Teaching Hospital NHS Trust, will answer questions on the practical aspect of managing apprenticeships across a large organisation, as well as explaining the opportunities for smaller employers to receive financial support via the Trust's apprenticeship levy transfer scheme.
Earlier this year, Wirral University Teaching Hospital, in partnership with Wirral Met College, launched the innovative '100 Apprenticeship Pledges in 100 Days' scheme to help individuals across their local community access career progression while supporting employers with employee development and recruitment to facilitate company growth.