Renold buys Australian chain maker and hints of more deals to come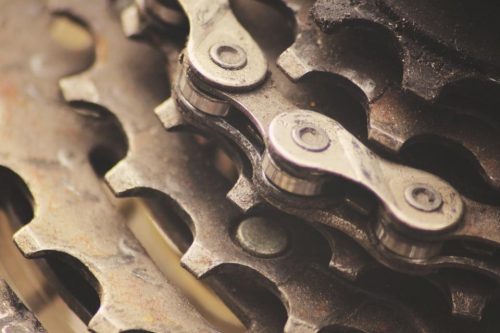 Industrial chain maker Renold has acquired the trading assets of Australian business Davidson Chain for AU$6 million and has identified further bolt-on acquisition targets.
Founded in Melbourne, Australia, in 1991, Davidson is family owned and manufactures and distributes conveyor chains (CVC) and supplies industrial manufacturing businesses such as dairies, sugar refineries, timber mills, quarries, smelters; and brick plants.
The deal increases Wythenshawe-headquartered Renold's access to the Australian CVC market and claims "significant manufacturing synergies" between Davidson and Renold's current Australian operations.
Davidson management have transferred to Renold and the deal is expected to immediately enhance earnings per share, and contribute positively to Renold's operating margin.
In July Renold said it was prioritising acquisitions over dividends as the business reported record revenues of £247.1m, 26.6% up from £195.2m the previous year and pre-tax profits of £17.3m and said it wasn't making any dividend payments, saying: "Organic and inorganic investment opportunities … will deliver higher levels of shareholder return over the medium term than the payment of dividends in the near term."
Davidson was acquired on a cash free, debt free basis, for AU$6 million and calculated on a multiple of approximately 5.9x Davidson's pre-tax profits of AUS $1.1million on revenues of AUS$4.2million. 
The acquisition is funded from Renold's existing borrowing facilities and the company has hinted there is the capacity for more deals to come.
In a statement to the markets this morning Renold said: "The Group remains well placed, with sufficient borrowing headroom, to execute on further bolt-on acquisition opportunities from an identified pipeline of targets."
Robert Purcell, group chief executive of Renold plc, said: "The Davidson acquisition demonstrates further strategic momentum, supplementing organic growth through high quality bolt-on acquisitions which can expand our geographic presence, grow our product offering and strengthen our market position in key end markets.
"We believe that not only have we acquired an excellent business, but also retained the services of a very experienced team. The Davidson business is very much aligned with Renold, including an excellent long-established track record of manufacturing and supplying high quality chain products with an entrepreneurial culture that will fit well with our own."