Rathbones confirms completion of merger with Investec W&I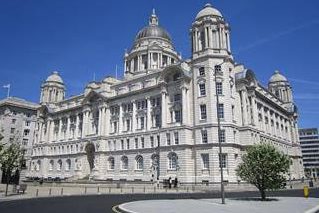 Wealth manager, Rathbones Group, has confirmed its merger with Investec Wealth & Investment.
The move was announced in April this year, and will create a group looking after £100bn funds.
Under the terms of the combination, Rathbones has issued to Investec Bank 27,056,463 ordinary voting shares representing 29.9% of the Rathbones enlarged ordinary voting share capital, and 17,481,868 convertible non-voting ordinary shares, which gives Investec Group an economic interest of 41.25% in Rathbones' enlarged share capital.
Investec Group can nominate two non-executive directors for appointment to the board of Rathbones. They are Ruth Leas, instead of Ciaran Whelan, and Henrietta Baldock.
Paul Stockton, Rathbones group chief executive, said: "Rathbones' combination with Investec W&I UK presents many exciting future opportunities and creates the UK's leading discretionary wealth manager with approximately £100bn of funds under management and administration.
"Completion represents the start of a journey to bring both businesses together, delivering a high quality range of services to clients and offering employees the chance to grow and develop within the enlarged Rathbones group.
"The strategic and financial rationale behind the combination is compelling and I thank all teams at Rathbones, Investec W&I UK and Investec Group for their dedication to achieving this milestone. I look forward to achieving the benefits to be realised for our clients, colleagues and shareholders."
Rathbones, which has a key base in the Port of Liverpool Building, has entered into a services agreement in which Investec Bank will provide certain services to the Rathbones Group.
This agreement enables Rathbones to leverage the scale of the Investec Group and its infrastructure, and covers areas including technology infrastructure and support services and the provision of certain services in relation to the property at 30 Gresham Street.
Delivery of most of these services is expected to start in the second quarter of 2024, with the estimated cost expected to be approximately £16m per annum on average, representing a material saving to the enlarged Rathbones Group. The agreement has a four-year term, with an indicative total contract value of approximately £64m.
Henrietta Baldock serves as chair and independent non-executive director at Investec W&I UK having been appointed in August 2021.
She also serves as an independent non-executive director on the boards of Investec Limited, Investec PLC and Investec Bank. She is also a director of Hydro Industries Limited, Legal and General Assurance Society Limited and Legal and General Group plc. She does not hold any shares in Rathbones.
Ruth Leas has been with Investec for 25 years. In 2019, Ruth was appointed as chief executive of Investec Bank plc, the main banking subsidiary of Investec plc, which houses Investec Group's non-Southern African operations, including the UK, Channel Islands, Ireland, US and India.
Ruth has deep knowledge of Investec and banking having joined Investec in South Africa in 1998. She moved to Investec in London in 2002 and has had varied experience, with her first 10 years in client facing roles.
She became co-head of US Principal Finance before joining the credit team and later becoming head of UK Investor Relations. She was appointed as an executive director in 2016 and was head of Risk Management before becoming chief risk officer in 2017. Prior to joining Investec, Ruth was Treasury Economist for Gencor in South Africa.
She currently sits on the Cambridge Judge Business School Advisory Board and has sat on the UK Finance Board.