Gone Dining: Thom Hetherington at Hawksmoor
Hawksmoor, India Buildings, 8 Brunswick St, Liverpool L2 0PL.
It's become a truism in Mancunian hospitality that whatever the question, the answer is usually Hawksmoor. "Where do I go for a blow-out dinner with a load of demanding foodies?" Hawksmoor. "Where do I take fussy eaters who like traditional cooking?" Hawksmoor. "Where do I go for a special night where I'll really feel looked after?" Hawksmoor. "Great cocktails?" Hawksmoor. "A good value à la carte lunch?" Hawksmoor!
So when they opened their second Northern site in Liverpool last November, in the grandeur of the old Blue Funnel shipping offices, I was intrigued to see whether they could answer those same questions there too. It's only 34 miles down the East Lancs Road, but they're such proudly distinct cities.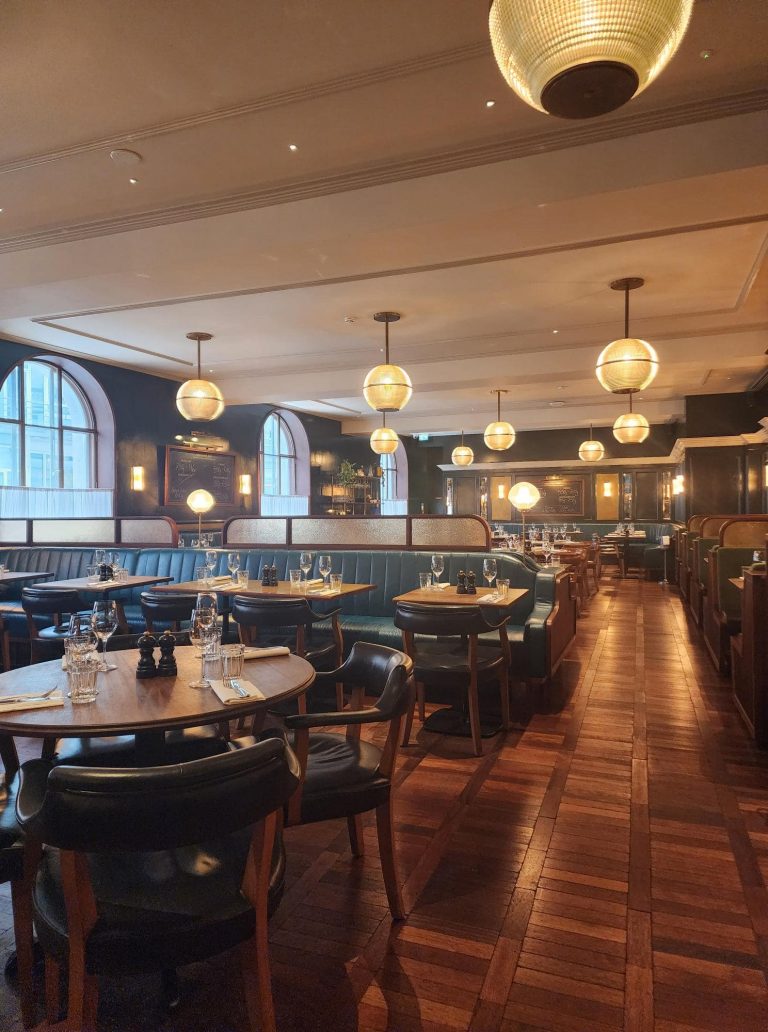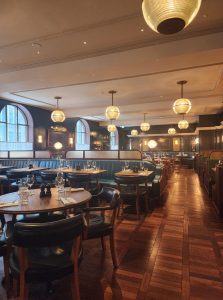 I'd popped in to Hawksmoor Liverpool a couple of times already, for both cocktails with friends and a burger pitstop with my teenagers, but that's like doing the school run in a McLaren MCL60. It needed a proper run-out, and a trip to see the John Moores Painting Prize provided the perfect opportunity for an impromptu solo lunch.
And to those of you asking "Can you really order and eat enough to do a proper review when there is only one of you?" I say, "I'm Thom Hetherington, that's my job".
On the subject of the John Moores Painting Prize, the exhibition at the fabulous Walker Gallery is well worth a visit. This year it was won by Graham Crowley, at his tenth attempt. His work, 'Light Industry', is a stunner. A loose rendering of a higgledy-piggledy motorcycle workshop, luminously lit as if viewed through the bottom of a bottle of Chartreuse. I found it deeply emotive, the dustily detailed clutter transporting me back to my late brother's antiques workshop. 
Anyway, on to Hawksmoor, and gosh it's also a looker. Whereas their Manchester site was a near-empty shell, the Liverpool restaurant has a magnificent historical interior, balancing American Beaux-Arts and Italian Renaissance influences. The main dining room is recognisably Hawksmoor, all parquet and banquettes, softened by clever lighting, but the polygonal bar offers a wealth of ornate period detailing, with travertine marble sweeping your eyes up to a richly panelled ceiling.  
Along with San Carlo I'd say this is a second restaurant where the Liverpool version leaves its Mancunian counterpart in the aesthetic shade. Civic pride will be pricked.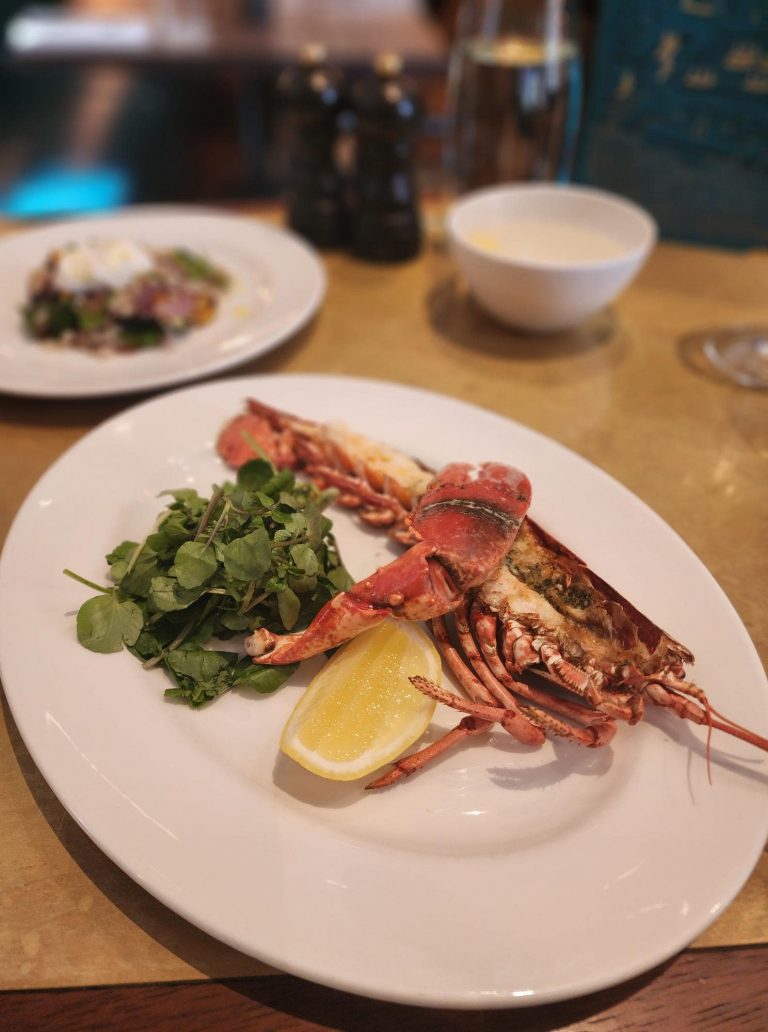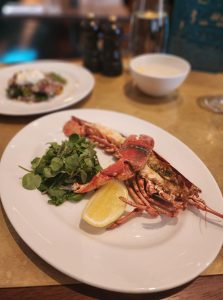 Although a steak restaurant, Hawksmoor's fish and seafood is also excellent, so in the name of balance and diligence I ordered a fillet tail and a half lobster which were both reliably excellent. This is Hawksmoor, after all. 
But you can't hang a column on cheerful predictability, so did you know they do great veggie (and vegan) dishes too? Like properly chargrilled heritage courgettes, striped with bar marks as if someone had taken a Sharpie to them, which had pleasing snap and crunch.  They came sprinkled with toothsome spelt and dotted with generous blobs of sharp, smooth ricotta, brightening the dish just as the last weak rays of Summer peeked through the windows.
And in this one plate of food lies the cleverness of Hawksmoor. It's why it's catnip to food geeks hankering after contemporary smarts, yet also appeals to "food is just fuel" drones who want sensible cooking with no distractions. To the uninitiated or uninterested it is a solid veggie dish, but to a foodie? Ricotta is proudly Italian, yet here it is sourced from Westcombe Dairy, a fantastic Somerset cheesemaker, and the thoughtfulness inherent in this unexpected choice immediately lets you know you are in safe hands.
At Hawksmoor these subtle flourishes, audible only to those who care, are sometimes called "foodie dog whistles." Personally, they lure me in like a mellifluous choir of sirens.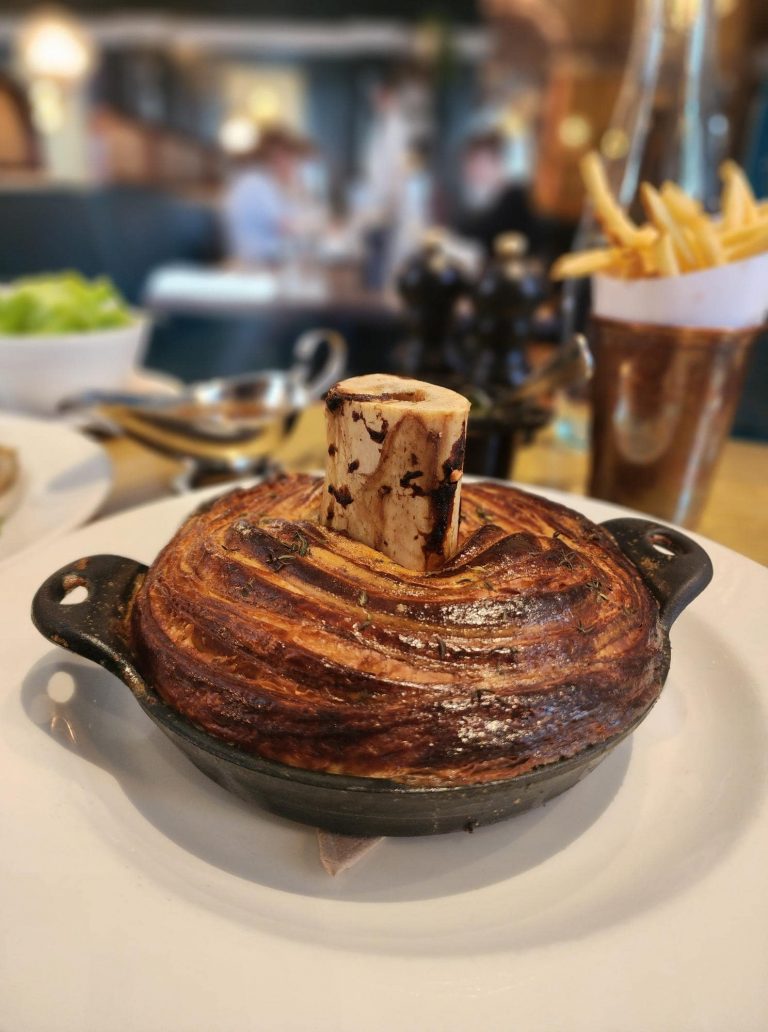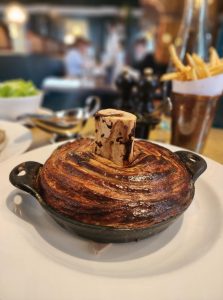 And then, any meal-planning was utterly derailed by mention of a steak and bone marrow pie with a madeira gravy and a CROISSANT PIE CRUST. Sometimes a line of writing is so deliciously perfect I immediately read it again, just for the thrills. PG Wodehouse's Bertie Wooster describing his Uncle Tom as looking "a bit like a pterodactyl with a secret sorrow" is a good example. I suggest you read that menu description back once more, entirely for your own pleasure, possibly in private. 
I'd seen this pie on social, a laminated swirl of crust around a marrow bone chimney, jutting up like a Gormley sculpture. It looked like the result of a collab between Desperate Dan and Cedric Grolet. "Is the pie for one or for sharing?" I asked the waiter, who displayed the default Hawksmoor setting of alert and capable conviviality. He performed an instructive shrug which made no judgement as to my size, my appetite, or the amount of give in the waistband of my Incotex. I ordered the pie.
The filling of long-cooked chuck collapsed under the lightest pressure, like meaty Raac, whilst the thickened gravy had as much body as a prop forward, lifted with a judicious splash of madeira. If there was a hint of sweetness in the pastry crust, echoing the filling, I suspect it came only from the lashings of butter which had produced such extensive lamination it looked as if someone had varnished one of Proust's weightier tomes.
The burnished, graphene-thin top layers shattered beneath an exploratory fork, whilst below that the inner folds had the softness and pull found in only the most oven-fresh patisserie. And deeper still, down where you'd need to waggle your cutlery via a bathysphere, the gravy and the pastry had got intimately acquainted, creating the sort of meaty-carby magma you get on the underside of a suet dumpling in a bubbling stew. Heavenly.
I'd normally recoil at these sorts of TikTok-able food mash-ups – It starts with cronuts and before you know it you're eating Kinder Bueno ramen – but I'm calling it, this was triumphantly the best non-pie-crust pie* I've ever had.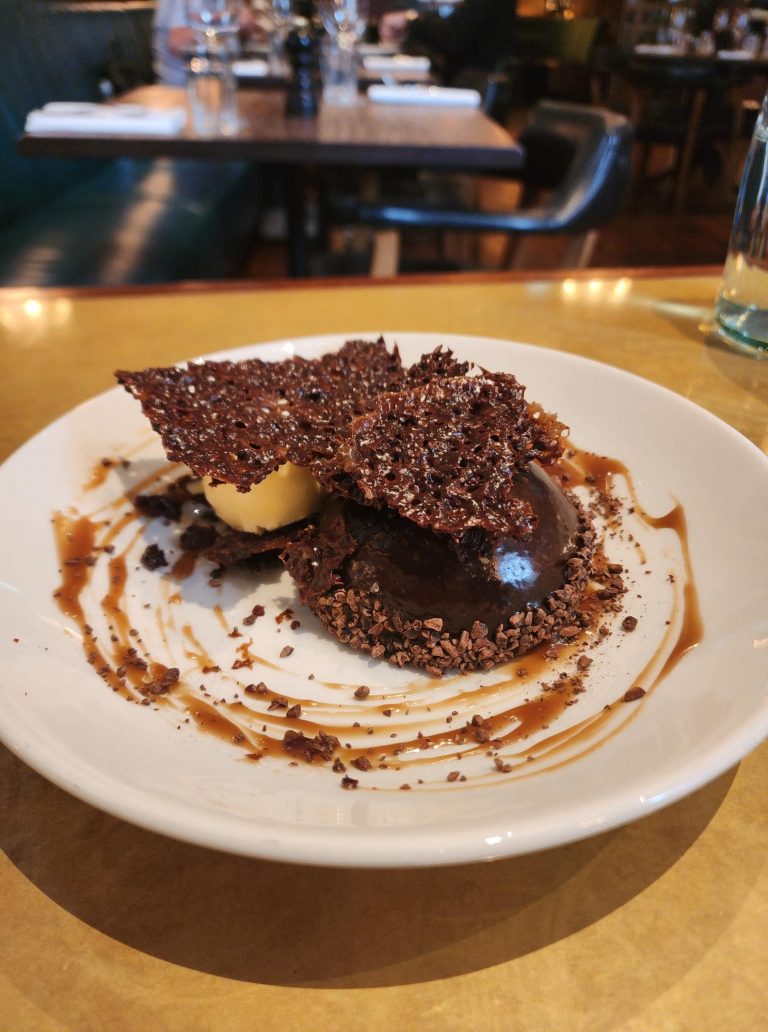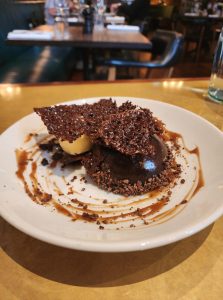 To finish, from a selection defiantly headed 'puddings' rather than 'desserts', I had the chocolate Anglaise, a French classic featuring "a lacquered dome of lightly set Femmes de Virunga chocolate custard, vanilla shortbread and milk ice cream." I choose this partly because it sounded like a serious piece of cabinetmaking, and partly because they donated 50p from every sale to the Feeding Liverpool charity, which left me with a warm glow as well as a full stomach.
And so the scores on the doors are in, and I can confirm that if you're in Liverpool looking for great food or simply great drinks, at lunch or at dinner, on the weekend or a weekday, for a formal event or a laid back experience, with good friends or business colleagues, whether they're foodies or not, the answer is almost certainly Hawksmoor.
*It's not a pie Hawksmoor, it's a casserole with a lid, as any fule kno. But it was the best such casserole with a lid I've ever had.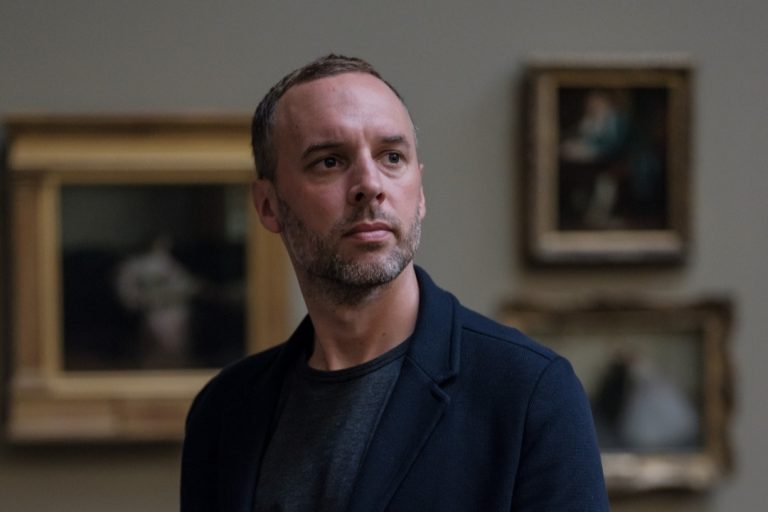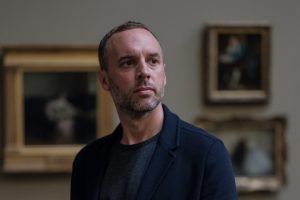 Thom Hetherington: 
twitter @thomhetheringto
instagram @thomhetherington


*Can't be used on Voyage products or sale items.
Petit Fours
I've had a busy month attending hospitality events in the region. On September the 11th and 12th The Annual Hotel Conference at Manchester Central attracted operators and investors from across the globe. The next week The Great British Pub Awards took place up North for the second year in a row, with Victoria Warehouse as the venue. Fittingly The Cholmondeley Arms in Malpas, Cheshire, run by Tim Bird and Mary McLaughlin's brilliant Cheshire Cat Pubs and Inns, won the overall Best Pub title. Most excitingly was the latest Atlantic Club, which involves forty leading hospitality operators from both the US and UK enjoying study tours of different cities, alternating between one over here and one over there. This time it was Liverpool, and took in sites including Madre, Wreckfish and, yes, Hawksmoor. Everyone fell in love with the city, which was visibly vibrant, and its evangelical operators, as is always the case. Next stop for The Atlantic Club is Nashville. I'm tempted.
More personally, Tuesday the 27th saw the launch of the inaugural Gone Dining Live event, where I sat on a panel with Camilla Topham of Distrkt and Jonny Heyes of Common, Nell's et al whilst an audience of sixty enjoyed a great lunch at The Black Friar in Salford. One of the subjects addressed was the unquenched appetite of restaurants and bars to come to Manchester – House of Fu, North Westward Ho, Fenix and Sexy Fish are all imminent, and plenty of London operators are still circling in the wings. I do like to shine a light on the most interesting new openings, so if you're launching something soon, whether up North or even in London or beyond, do drop me a note at thom@landinglight.co.uk.
I regularly return to the places I have mentioned in this column – I'm no one hit wonder – and recently I revisited San Carlo in Alderley Edge and Higher Ground by Manchester's Chinatown and had great experiences at both. Surely San Carlo is the only place your teenagers can trough on ribs and calamari and cider, whereas the grown-ups enjoy a Dover sole, perfectly filleted tableside, and a bottle of fine Burgundy? Higher Ground meanwhile blew away family friends visiting from Geneva, so much so that it convinced their son that he's going to supplement his university studies with a career in the Mancunian food and drinks scene. As a sector, hospitality lives or dies by consistency, and I remain in awe of those who can excel day in day out, week after week.
Those who follow me on social media may have noticed I am a big fan of The Pack Horse, my local award-winning gastropub, which is nestled in Hayfield in the foothills of the Pennines. Following a rave review in the Sunday Times and inclusion in the Michelin and Good Food Guides, not to mention a high placing in the Top 50 Gastropubs list, they're producing their first cookbook, which also gives pride of place to their favoured local walks and artisan suppliers. I'm honoured to be writing the foreword, and you can preorder a copy here.