People: Caresolve; Clancy; Vita Group; Hoare and Co; Irwin Mitchell; Homes For Students
Maxine Parry has been promoted to Managing Director of Caresolve, a care home consultancy, after being with the company for seven years.
Caresolve, which has its base in Birchwood Park, Warrington, supports, guides and mentors care home managers and providers in order to ensure the highest standards of quality care are achieved and maintained.
The company has also recruited a number of new people to join its team in the North West.
Maxine said: "We're extremely busy in the aftermath of the Covid 19 pandemic helping care homes across the country to recover.
"Many homes were severely impacted by the pandemic and are seeking ways to drive new enquiries and occupancy levels.
"It will also lead to better rates of both staff attendance and staff retention, something that is frequently an issue for homes."
:::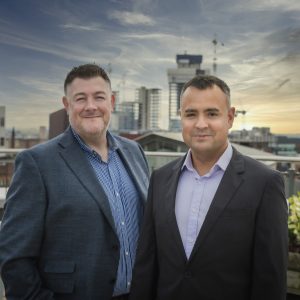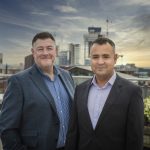 Daniel Singh and Steve Dewberry have been promoted to be board directors of multi-disciplinary engineering consultancy Clancy Consulting.
Since joining as Divisional Director in the Manchester office in August 2021, Daniel Singh has managed busy divisions winning landmark projects, in particular large complex developments requiring the integration of sustainable design.
Steve Dewberry joined the business in March 2020 and oversaw sustainability and decarbonisation projects.
The promotion follow Chris Acton taking the reins as Clancy's new chief executive earlier this year, and planning an office move at the end of October to Windmill Green in central Manchester.
Chris Acton said: "Since day one of joining, Daniel, Steve and Gordon have made a considerable positive impact to the business and I'm excited to see them play a significant part in shaping the strategic future of Clancy alongside myself and the other Board Directors."
:::
Vita Group has appointed Omar Hoek as its new chief executive, succeeding Ian Robb. His career has Included a nearly 20-year tenure at Avery Dennison (the world's largest packaging and lamination US multinational), and a two-year stint as Director at Newell in Geneva, focusing on the microfiber business.
He spent a decade to Ahlstrom, a prominent global specialty fibre company based in Finland, followed most recently by four years at MATIV, a spin-off of Kimberly Clark, a specialty materials business in the USA.  
He has overseen a diverse spectrum of business segments, from packaging to healthcare to construction, and is now venturing into the foam industry.
Omar Hoek said: "The outstanding team Ian has assembled here is a testament to his leadership and provides us with the platform to continue our expansion across Europe. Partnering with the team at Strategic Value Partners, I'm confident that we'll jointly take Vita to the next horizon of growth, building in particular on the strong sustainability credentials of the business. These are exciting times ahead, and I'm excited to be getting underway."
:::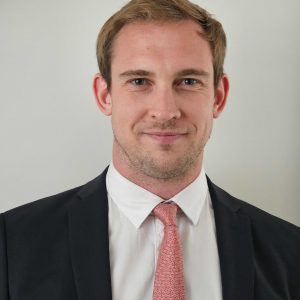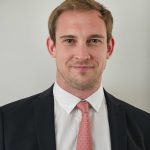 Hoare & Co., the UK's oldest privately owned bank, has appointed Andrew Leach as a relationship manager for the North West of England. 
The appointment forms part of the bank's broader strategy to bolster its UK regional presence and further expand its strong presence in the North West, with a particular focus on entrepreneurs and family-owned businesses.
In his new role, Andrew will work closely with Simon King, who joined the bank in 2021 as a senior relationship manager.
He joins from NatWest, where he was a senior relationship manager for the West Midlands. He previously worked in private banking at Coutts, and brings a strong blend of experience working with both business owners and high net worth customers. 
Commenting on the appointment, Rennie Hoare said: "In the North West, we have developed strong customer relationships with the region's dynamic entrepreneurs and family businesses. This has been enhanced by twinning the longstanding expertise of the bank with highly skilled local presence. Andrew will help us extend this important work. With his appointment, and Simon's established expertise, we continue to deepen our service for customers."
:::
   Irwin Mitchell has poached Keith Davidson from rival law firm Mills & Reeve where he has been head of environment. 
He joins Irwin Mitchell's ESG Practice as a new partner in its Planning and Environment Team. Keith is recognised as a leading expert on environmental and sustainability issues. He was a former Environment Commissioner for Greater Manchester and Head of Environment at Mills & Reeve.
Keith will transfer his own award-winning environmental practice at ELM Law and team up with Irwin Mitchell's successful National Head of Planning & Environment Claire Petricia-Riding in the firm's Manchester office. Together they will further develop the firm's environmental law offering for clients across the UK.
The firm is claiming the appointment is "a massive boost for IM's Environmental practice". Claire Petricca-Riding has grown Irwin Mitchell's specialist Planning and Environment (P&E) team to fourteen, with four partners. The team was recently boosted by the recruitment of planning partner Pamela Chesterman at the end of last year and Jill Crawford, senior associate and environmental regulatory specialist in 2022. 
Claire Petricca-Riding added: "There is an urgent need for all companies in the UK to take climate action in the next 5 years.  We plan to offer useful Net Zero legal products and services that stand out from our competitors. I can't wait to start working with Keith on these exciting new initiatives."
:::
Homes for Students (HFS) has announced several changes within its senior team.
Paul Marshall has joined as Client Finance Director, bringing over 13 years' experience from global healthcare giant Bupa. 
Scott Lewis, formerly Senior Director of Sales and Operations, is stepping into the
new role of Chief Operating Officer. The role brings together several key business areas including operations, sales, marketing, communications, reporting and systems.
Stephanie Wessel, has been promoted to Director of People and Culture after joining the business two years ago and will continue to drive initiatives further enhancing training, recruitment, onboarding and policies.
Kate Forester, Managing Director at Homes for Students, said: "I strongly believe our people are our superpower and therefore delighted to welcome new and familiar faces to our senior teams. I know Paul, Scott and Steph are laser focused on driving further innovations across the organisation, the properties we manage and the broader PBSA industry."