Cross party outrage over HS2 as Sunak poised to axe Manchester link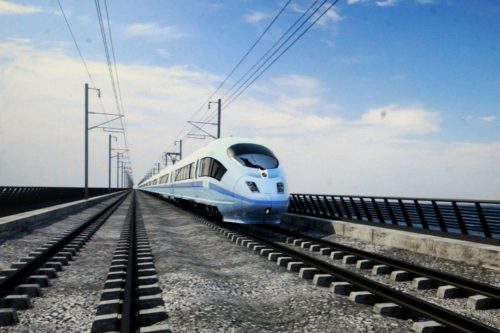 Conservative Party conference in Manchester has been dominated by fevered speculation that prime minister Rishi Sunak is going to scrap the Manchester to Birmingham link of HS2 in his speech tomorrow.
Sunak told the BBC this morning that that he "won't be forced into a premature decision".
Though the government insists no decision has been made and Chancellor Jeremy Hunt made no reference to the line in his speech yesterday, business leaders, northern Labour politicians and the West Midlands Mayor Andy Street have been scathing about the lack of direction on the issue and its impact on the UK's reputation for getting infrastructure done.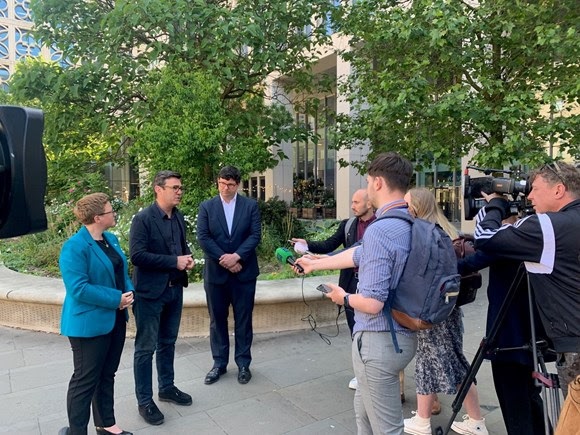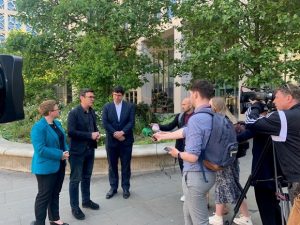 Greater Manchester Mayor Andy Burnham told a fringe meeting at the conference organised by the think Tank Centre for Cities that he was still in dark on the prospect of a decision and his plea last week for a meeting had been ignored.
"We're still in the dark. This is wrong on so many levels. There are conversations going on in hotel rooms a stone's throw from where we are about the future, basically, of the north of England and its economy because it's that crucial and we're just shut out completely.
"How can this be right? How can this be justified given that's it's almost ten years since George Osborne came to this city and said 'you are going to get it all'? HS2 or HS3 as he called it at the time, platforms 15 and 16 at Piccadilly. You name it, we were going to get it. 
"You can't come and say all of that again five years later when here we are it feels as though they're getting ready to pull the plug on all of it.
"This will be remembered, won't it, as the conference when they came here and the pulled the plug on us. Would they do it to other parts of the country? I keep asking that. What gives them the right to treat people here in Greater Manchester and across the north as second class citizens when it comes to transport? What gives them the right to do that?"
Outside the Midland Hotel in the secure zone of the conference, the Conservative Mayor of the West Midlands Andy Street told a huddle of reporters: "If you tell the international investment community you are going to do something, you bloody well have to stick to your word.
"You will be turning your back on an opportunity to level up – a once-in-a-generation opportunity.
"You will indeed be damaging our international reputation as a place to invest.
"Or the alternative is to work with us, engage with us and fully embrace the private sector hear out what they could do to find a way that we can still build this national piece of infrastructure.
"We all know the costs are escalating well beyond the budget and indeed he is right to try to get a grip of this situation – I fully accept that.
"But gripping this situation means re-examining it, it does not mean giving up, admitting defeat you could say, or even, you could say, cancelling the future."
Manchester city council leader Bev Craig said: "This has to stop. Literally ministers are 50 metres away from us.
"The message is clear. The offer of a conversation is still there. The government, the prime minister and ministers need to reach out to us and have those conversations because we won't be prepared to sit back time and time again and hear promise after promise where ultimately it's our residents at the receiving end and our residents who are being let down."
Henri Murison, chief executive of the Northern Powerhouse Partnership, said: "It is madness to leave what was meant to be the UK's flagship infrastructure project like this. Unless we can protect the Hybrid Bill, which is currently going through Parliament and which authorises the tunnel between Manchester and Manchester Airport, this means the end for Northern Powerhouse Rail and levelling up as a whole is finished.
"We urge the Prime Minister to listen to the business community about what this would mean for inward investment, for jobs and the UK's international reputation. We can only deliver value for money on HS2 by bringing it to the North.
"Other countries have proven that there are cheaper ways of building high-speed rail and we are ready to do whatever it takes to deliver major savings on the project, without losing any of the ambition."