Orders boost for Airbus wing-making factory
Airplane manufacturer, Airbus, is celebrating three significant orders.
United Airlines has placed an order for 60 additional Airbus A321neo aircraft, supporting the airline's 'United Next' initiative to integrate new aircraft into its fleet and standardising and enhancing its global network.
Hong Kong's Cathay Group is buying an extra 32 Airbus A320neo family aircraft as it continues to invest in expanding and modernising its fleet. The agreement doubles the Cathay Group's total orders for the A320neo family to 64, of which 13 have already been delivered.
And LATAM Airlines has taken delivery of its first A321neo leased from AerCap and placed an order for 13 additional A321neo aircraft to further expand its route network and drive its regional growth. This is the first delivery of a committed backlog of 76 A321neo aircraft. In total, LATAM has 111 A320 family aircraft to be delivered.
United previously ordered 50 A321XLR and 70 A321neo aircraft. With this new order, the airline's direct purchase commitment from Airbus is now for 180 A321 aircraft.
Christian Scherer, Airbus chief commercial officer and head of international, said: "Upon introduction of the A321neo into its fleet in the coming weeks, United will take full benefit of Airbus's Airspace cabin, providing an exceptional customer and cabin crew experience completely in phase with the United Next initiative.
"With regard to operations, the A321neo's fuel efficiency, lower carbon footprint and lower maintenance and operating costs will be a game changer for our partners at United."
The A321neo provides superior environmental performance featuring the lowest CO₂ emissions per seat in its class. Its significantly lower carbon footprint will support United along its journey to reduce its CO₂ emissions.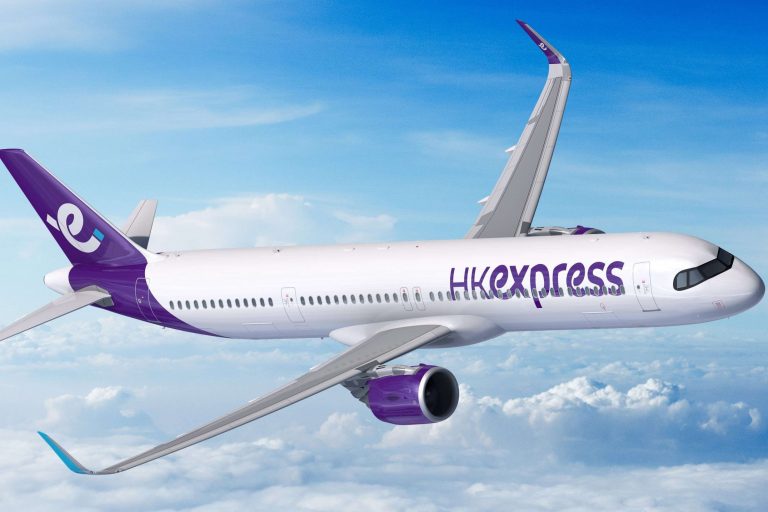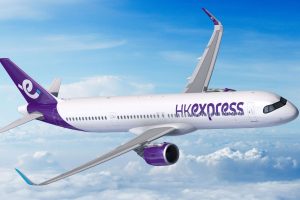 The 32 additional aircraft for Cathay Group will comprise both the A321neo and A320neo which will join the fleets of Cathay Pacific and HK Express. They will principally serve destinations in the Chinese mainland and elsewhere in Asia.
Christian Scherer, said: "Cathay is one of the world's leading airline groups and we are proud to be part of its recovery and growth plan."
"Operating out of the Cathay Group's base at the heart of Asia, the A320neo family will enable it to expand its services across the region with a most efficient single aisle fleet and a positive passenger comfort differentiation. With a significant reduction in fuel consumption, the aircraft will also bring an immediate contribution to the Cathay Group's sustainability goals."
The newly delivered A321neo for LATAM can seat up to 224 passengers and feature Airbus' Airspace XL bins in the cabin. The larger bins provide a 40% increase in storage space and facilitates 60% more carry-on bags, allowing a more relaxed boarding experience for passengers and cabin crews. The newly delivered A321neo flew to its destination with 49% Sustainable Aviation Fuel (SAF).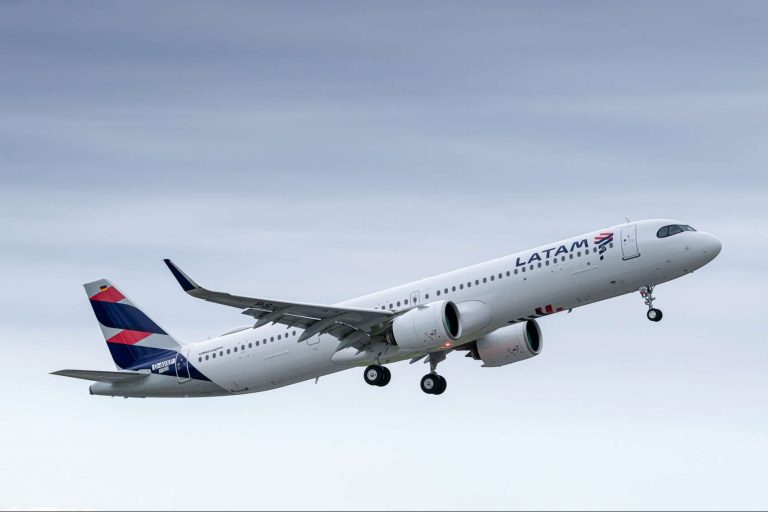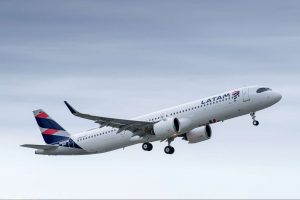 Ramiro Alfonsín, chief financial officer of Chile-based LATAM Airlines Group, said: "Our fleet renewal and modernisation strategy is fully aligned with our sustainability commitment and brings us closer to the goal of becoming a carbon-neutral group by 2050.
"We will continue to work on enhancing the current fleet with next-generation aircraft to further improve our connectivity while caring for the environment."
Christian Scherer said: "We thank LATAM for their continued confidence in our aircraft, reselecting the A321neo for its continued network growth. This strategic move also accelerates LATAM decarbonisation trajectory as the A321neos are at least 20% more fuel-efficient, emitting 20% less CO2 and 50% less noise compared to previous generation aircraft."
LATAM Airlines Group and its affiliates are the main group of airlines in Latin America, with presence in five domestic markets in the region: Brazil, Chile, Colombia, Ecuador and Peru, in addition to international operations throughout Europe, Oceania, the United States and the Caribbean.
Airbus employs more than 4,500 staff at its Broughton plant, near Chester, which makes wings for all its commercial aircraft.