McBride warns exposure to world events could impact full year figures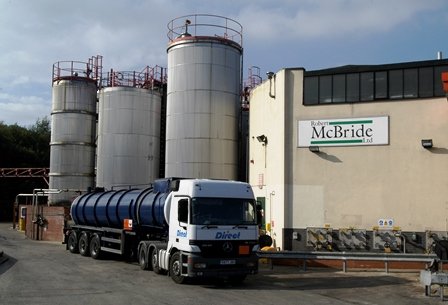 McBride, the Manchester-based cleaning products manufacturer, warned today of its potential exposure to world events that could lead to input cost pressures.
The group, a manufacturer and supplier of private label and contract manufactured products for the domestic household and professional cleaning and hygiene markets, issued a trading update ahead of its 2023 Annual General Meeting.
In September the group published its annual results for the year to June 30, 2023, which revealed a 31.1% improvement in top line revenues pf £889m, with £159.6m as a result of price increases and £32.1m from higher volumes. Pre-tax losses of £15.1m represented a £20.2m improvement on the previous year's disastrous results.
It said it had set the foundations for a "strong recovery".
However, its pre-AGM statement said today that, "with only four months of the financial year complete, the group remains alert to the possible risk to full year results from world events which could lead to macro-economic instability and potential increased volatility in commodity markets and ultimately into further input cost pressures."
Nevertheless, it added that its trading update on October 19, 2023, outlined that, despite upward pressures in non-material costs, stronger than expected sales volumes and relatively stable raw material and packaging material costs meant that the group traded ahead of its internal forecasts for the first quarter.
McBride continued to trade ahead of expectations in October and the early part of November, mostly a result of the continuing consumer shift to value driving strong demand for the group's high quality private label products from its retail partners.
It revealed that, for the first four months of the current financial year, overall volumes were 8.2% higher compared with prior year, with private label volumes growing 11.7%.
It also revealed that net debt reduction is progressing well and at the half year of December 31, 2023, it expects to be fully compliant with debt cover and interest cover banking covenants, some nine months ahead of when testing recommences in September 2024.
By the year end of June 30, 2024, the group said it anticipates net debt/adjusted EBITDA will be close to 2x.