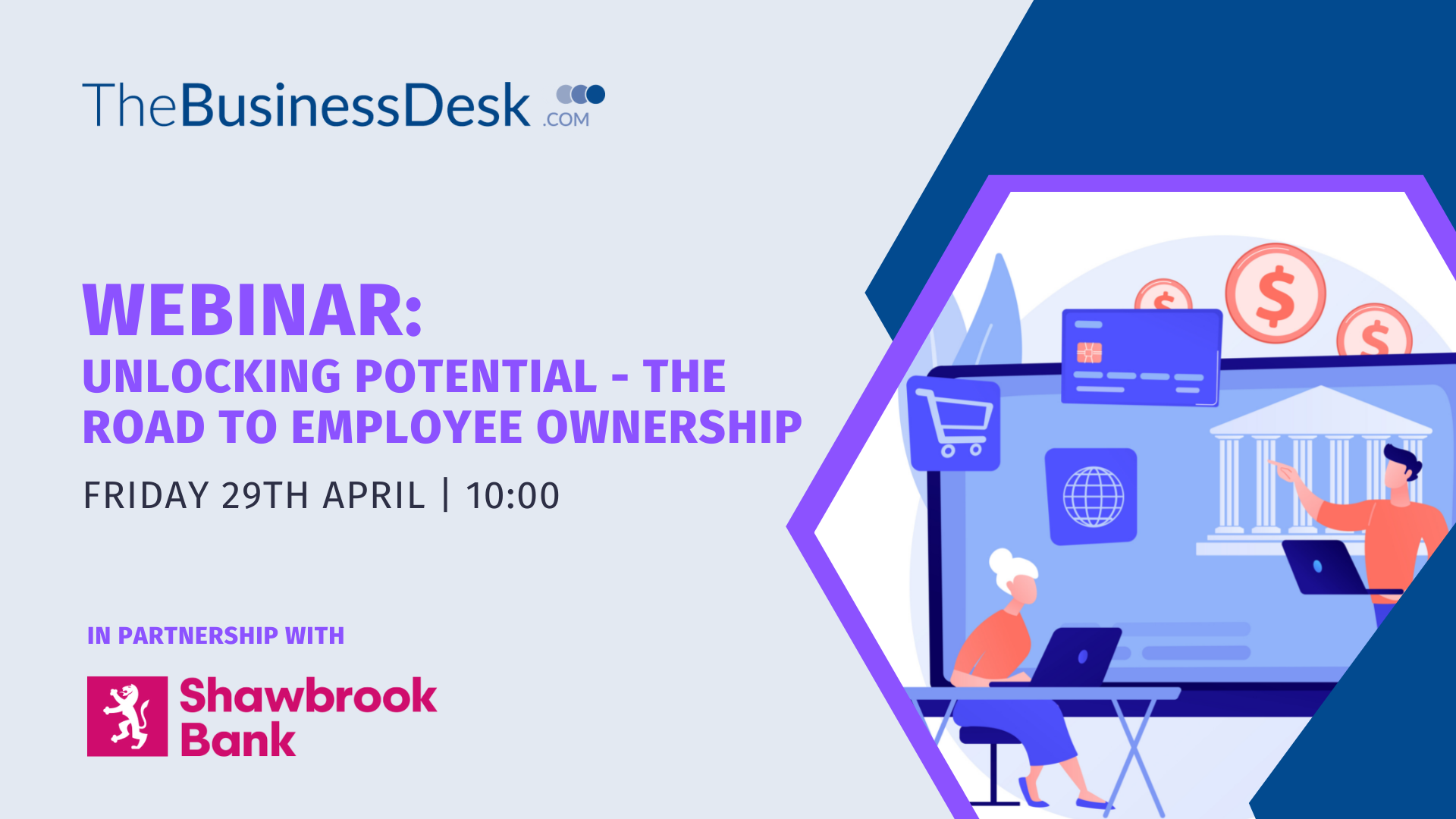 Empowering businesses from within – the road to Employee Ownership
According to the Employee Ownership Association, employee-owned businesses are more productive, more innovative, and more resilient to economic turbulence.
With over 830 businesses in the UK currently employee-owned, and that number predicted to surpass 1,000 this year, the latest webinar from TheBusinessDesk.com in partnership with Shawbrook Bank looked at the road to this increasingly popular route for businesses!
Our expert panel discussed the key considerations for businesses thinking of making the move, as well as the financial and legal implications.
Attendees also heared from Matthew Smith the CEO of B2B agency BDB which transitioned to 100% employee ownership in 2021.
Panellists
Daniel Martin, senior director, corporate lending, Shawbrook Bank
Matthew Smith, CEO, BDB
Anna Robson, partner, Shoosmiths
Hamish Morrison, managing partner, BHP Corporate Finance
Suzy Harris-Milnes, tax partner, BHP Corporate Finance