Ambitious pizza oven firm takes on new chief executive as it looks for global growth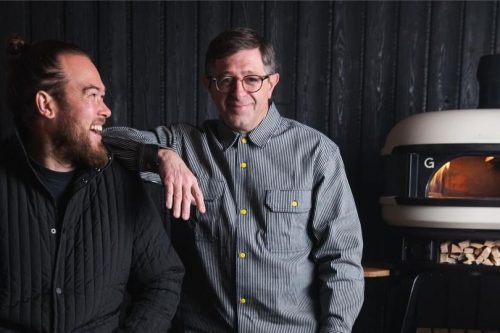 A firm which designs top of the range outdoor pizza ovens has appointed a new chief executive.
Dorset based Gozney has appointed the former global brand director of workwear firm Dickies Denny Bruce.
Bruce will lead the business alongside the company's founder and former chief executive Tom Gozney.
Bruce has arrived at a time the business is experiencing strong growth and rapid expansion into new markets and revenue channels.
The Gozney team has grown over 150 per cent in two years and has opened offices in Utah, US, and China — growing from a small team of 29 in 2020 to a global team of 75.
Launched in 2010 the firm has grown into a hugely successful business. It has seen a 93 per cent increase in revenues over the last year and is planning to enter new markets including Norway and Sweden, as well as wholesale launches in Germany and Australia.
The brand's current key markets include the US, Canada, UK, Europe, and Australia with mass expansion seen in all territories.
Bruce will also provide direction to the brand and be responsible for all aspects of the company's global operations and performance by driving profitable growth through a strategic plan.
His appointment will mean Gozney can move on to the role of executive chairman.
In his new role, Gozney will also focus on driving forward the company's new product pipeline and brand-building initiatives.
He said: "Here at Gozney, we've been on an incredible journey the last few years and I'm so proud of the brand we've built.
"The business holds enormous potential on a global scale, and we feel Denny is the perfect partner to lead the team alongside me on this journey.
"As the brand enters a new phase of growth and expansion, Denny will unite our international teams to drive a consistent global experience that brings to life our mission to change the way the world cooks outdoors."
Prior to joining Gozney, Bruce worked for leading workwear brand Dickies for a little over three years.
During his time with the firm he was instrumental in driving significant growth for the brand, delivering a 19 per cent revenue increase and increasing profits.
Before that, Bruce was the executive vice president of sales, product and marketing at Traeger Pellet Grills where he and the team quadrupled the company's revenue and earnings during a four-year period.
Bruce also held roles at Skullcandy, Vans, and Burton Snowboards.
He said: "I feel honoured to join Gozney at such an exciting time. Gozney is a dynamic, innovative brand that has carved out a truly unique position in the market.
"Although I am new in the CEO role, I have been involved with the business for over three years as a member of their board of directors.
"I can't wait to combine a proven playbook for scaling Global brands with Tom's obsession to build remarkable products. Not to mention, we are going to have loads of fun and create some real noise…because who doesn't love pizza."