Cocktail manufacturer stirs up growth plans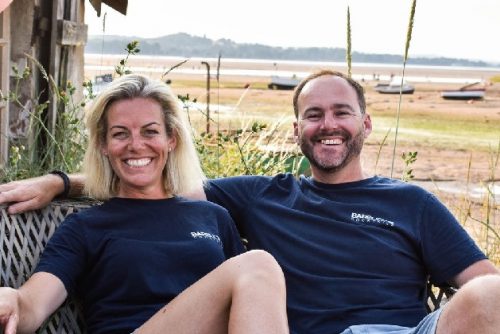 Exmouth cocktail manufacturer Bar Buoy is to scale up its manufacturing process and invest in branding after securing £50,000.
The business is led by husband-and-wife team Tim and Ria Ball. Tim has an extensive background working in the events industry around the world, and Ria is an accomplished marketer.
As the COVID pandemic hit, Tim found himself with more time on his hands and decided to set himself the task of creating the perfect Margarita.
Tim's carefully crafted recipe was a resounding success, and this led the duo to start their business.
While their margarita drink remains one of their top sellers, other products in their range include Cosmopolitans, Espresso Martinis and Mojitos.
Tim and Ria live by the coast and protecting the environment is an important aspect of their business. Each cocktail is crafted with locally sourced ingredients and the packaging is 100% plastic free.
Furthermore, 1% of their sales is donated to Project Seagrass, a marine conservation charity.
The business plans to create two new roles as it grows.
Of the funding, Ria said: "The main purpose for the funding was to carry out a brand refresh and update the packaging on our bottled cocktails. We also wanted to use some of the funding towards moving into bigger premises as we are at full capacity in our existing site. If we'd used cashflow this would have taken far longer, and during that time we would have definitely missed opportunities."
SWIG's Start Up Loans officer Jo MacEachen said: "Tim and Ria's application was of a very high standard. It was clear to me from the outset that they both have an excellent understanding of their market, their business and their customers, but even more than that, they are actively working to bring their customers great quality products in a sustainability-conscious way."