Somerset technology firm hit by inflation and supply chain issues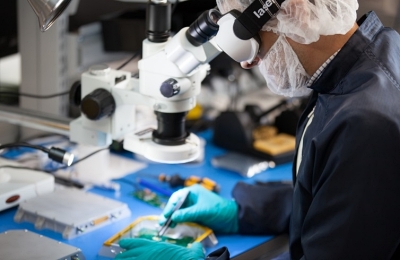 A Somerset firm which makes photonic components for aerospace, telecoms and defence industries has increased productivity in the face of a series of challenges.
Last year Gooch & Housego announced its profits were badly affected by supply chain issues. As a result of various challenges profits went from £4.7m to £2.3m.
The company put a number of strategies in place to deal with various issues caused by the global downturn.
Gooch & Housego said that during the first four months of the financial year it made good progress in increasing production capacity.
The improvement was linked to an increased focus on recruitment and operational improvements.
The UK production facilities are now fully resourced and, whilst there are further roles to fill in some of our US facilities, the situation continues to improve.
An investment in inventory has helped protect production programmes from persistent supply chain constraints.
The extra capacity means the company now expects revenues to be more evenly balanced between the first and second halves of the financial year.
Gooch & Housego said it is still dealing with inflation both in its employment costs and its supply chain.
Current year's trading continues to be in line with the board's expectations.
As at 31 January 2023, the order book stood at £129.3m, an increase of 17 per cent compared with the same time last year but a reduction of 12.5 per cent from the record level seen at the end of the previous financial year.
Chief executive Charlie Peppiatt said: "I am pleased with the initial progress in FY2023 from our initiatives to improve output, on-time delivery performance and lead times to meet customer expectations. We remain focused on further improvement across our production facilities as well as with our supply chain partners.
"There continues to be a significant level of positive technical interaction with our customers as we work with them on the development of their next generation photonics projects.
"The Group strategy review is progressing well and full year trading remains on track to meet the Board's expectations."